One of the biggest and most known events that takes place in Tokyo twice a year, with visitors coming from all over the world, is the annual "Gift Show" exhibition.
Held in Tokyo Big Sight building, the biggest convention center in the Japanese capital, "Gift Show" represents the wonderland of gift ideas, when you really can't help to be spoiled of choice.
Kenko Tokina usually takes part in this event in February, and as for the previous editions, we would like to show you around through our booth with this photo report.
Please, enjoy!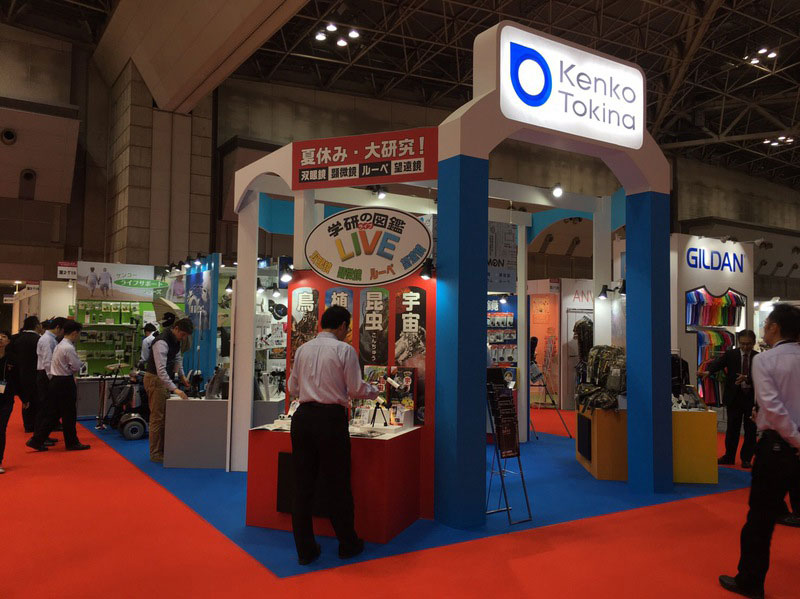 As you enter the central part, you can sense the 2017 theme of the booth as "Education", with a series of telescopes and star observation items featuring "Doraemon", a very popular character among kids – and adults, too.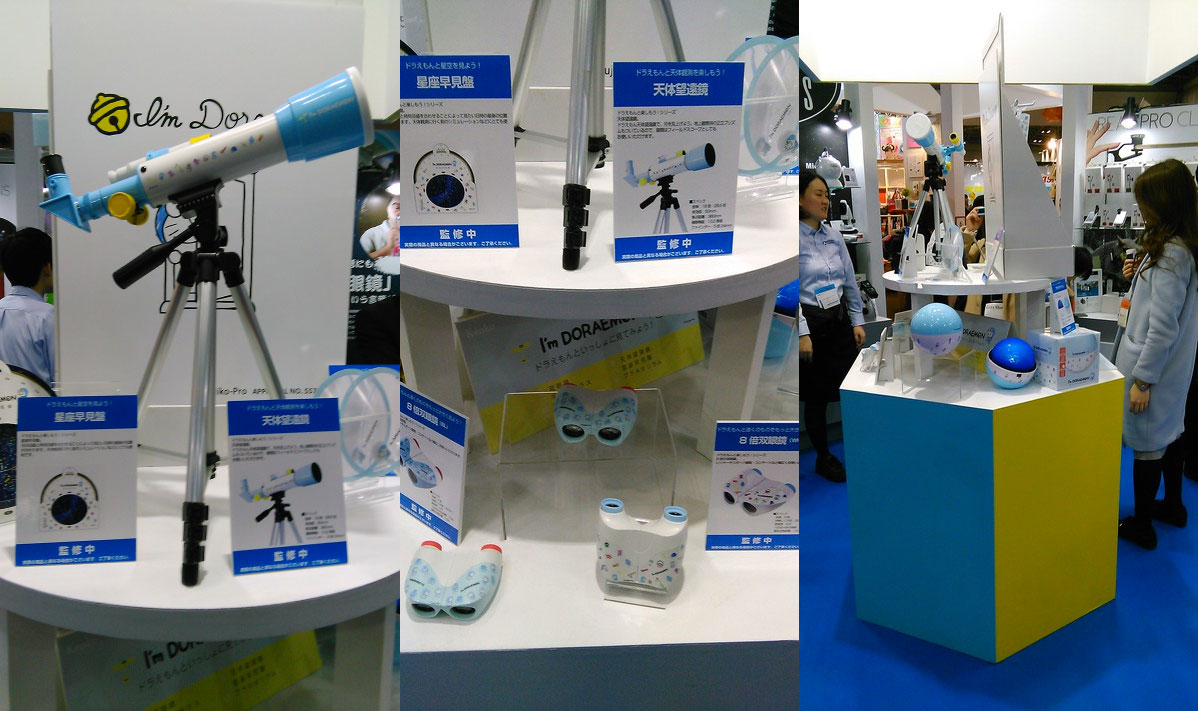 The external left and right wings are dedicated to education as well, with great attention to nature.
On the left side, a series of binoculars, microscopes, magnifying glasses and telescope designed to be a very smart gift to attract and inspire kids to nature and science.
On the right side, a series of telescopes and binoculars ft. "The National Geographic" has the purpose of inspiring people to take care about our own planet.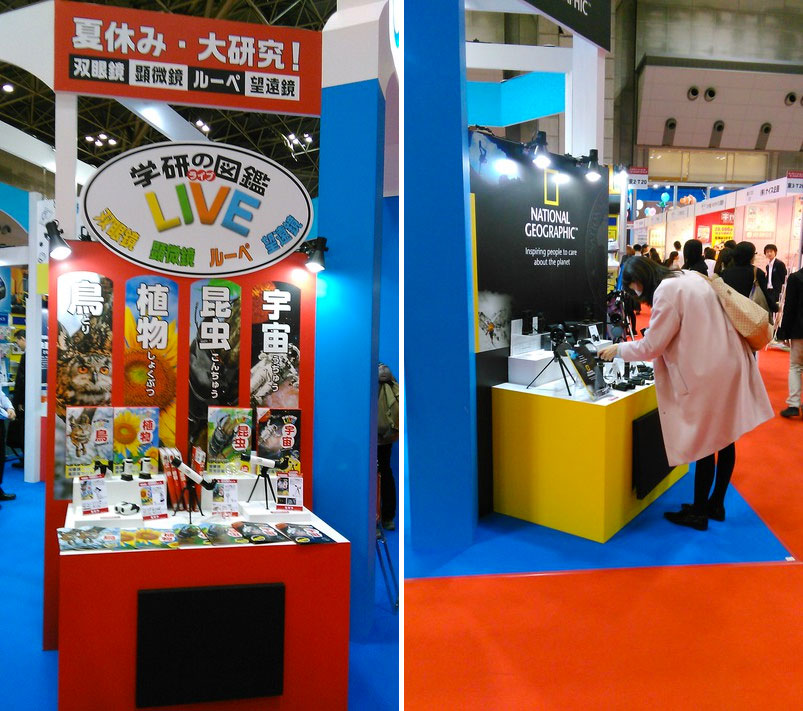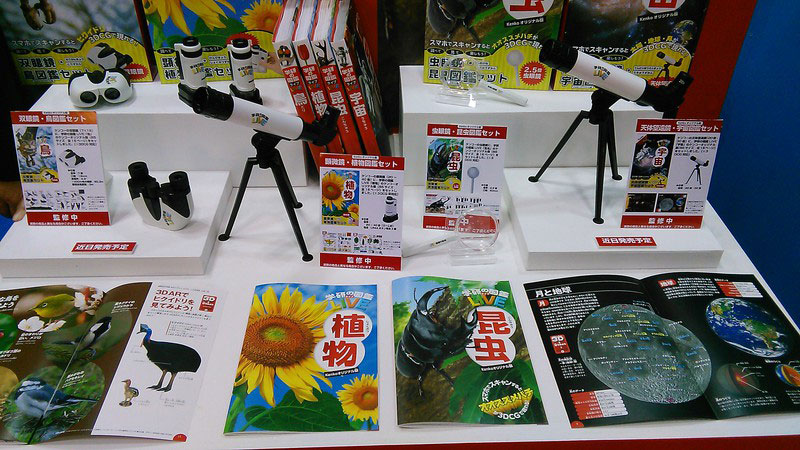 Following the tour inside the booth, the optical products corner for 2017 offers a variety of colorful binoculars, different in shape and size according to customer needs: a perfect gift for children or friends.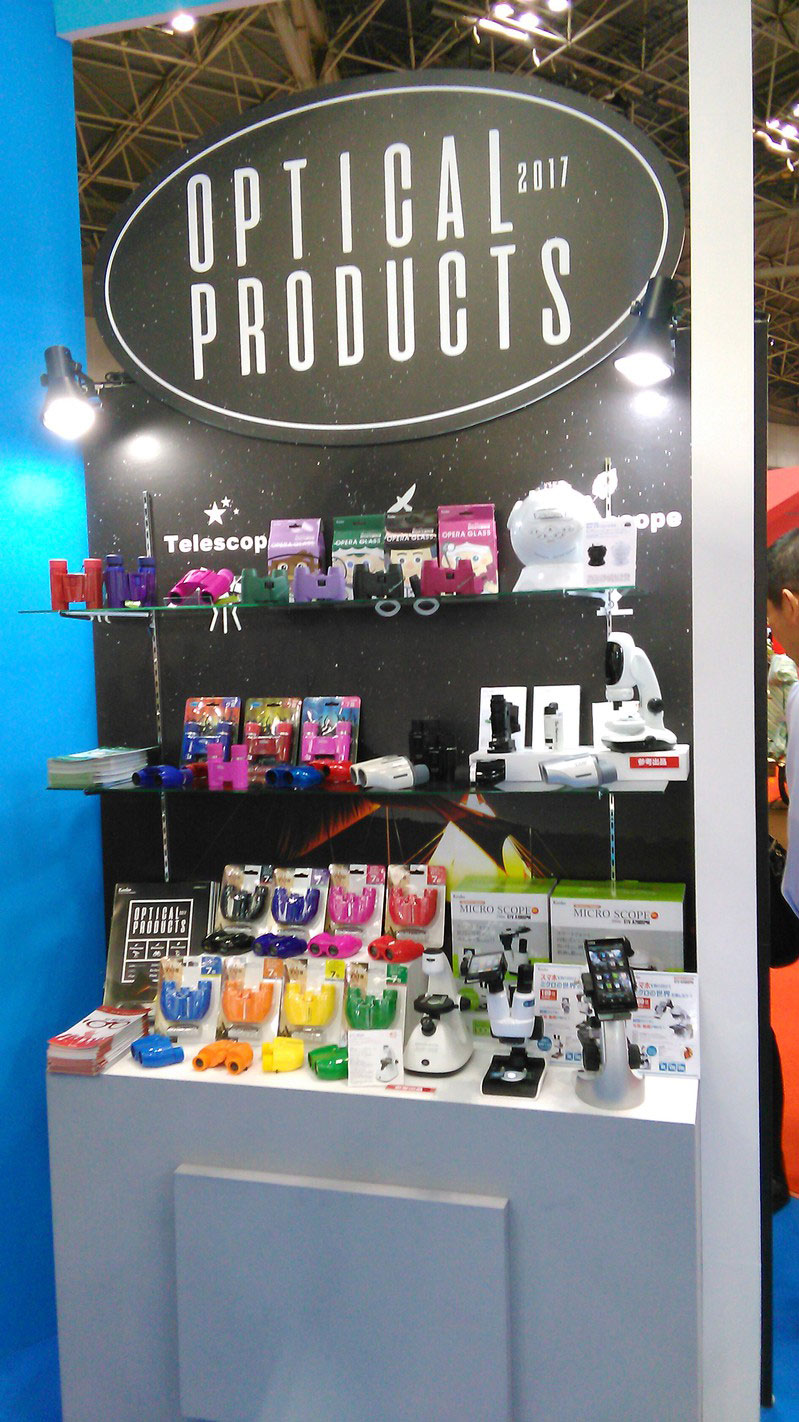 In this smart phone era, a corner dedicated to the mobile category cannot miss, and shows one of the most popular items nowadays: the REAL PRO clip lenses. These versatile lenses, by increasing the possibilities of smart phones and other devices, allow shooting anytime 7x magnified, macro, super wide or fisheye pictures.
Portable accessories as small tripods and the like for best performances in every situation were also included in the booth.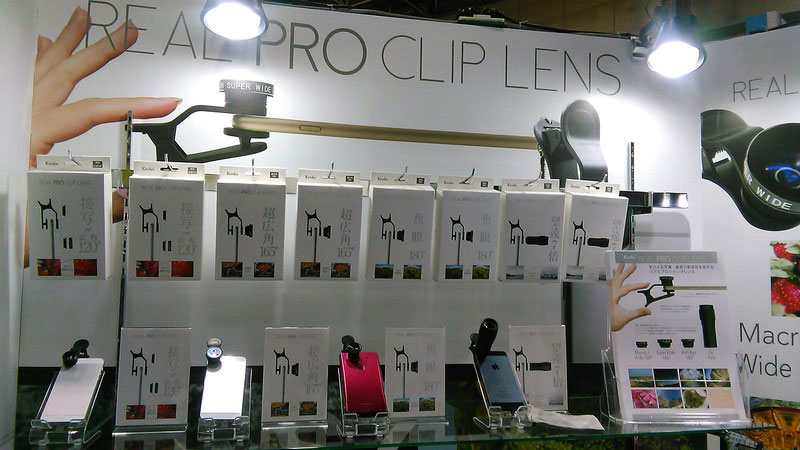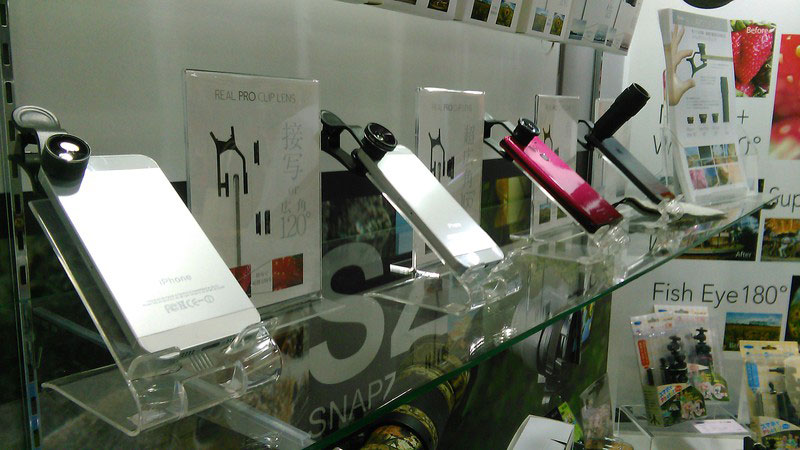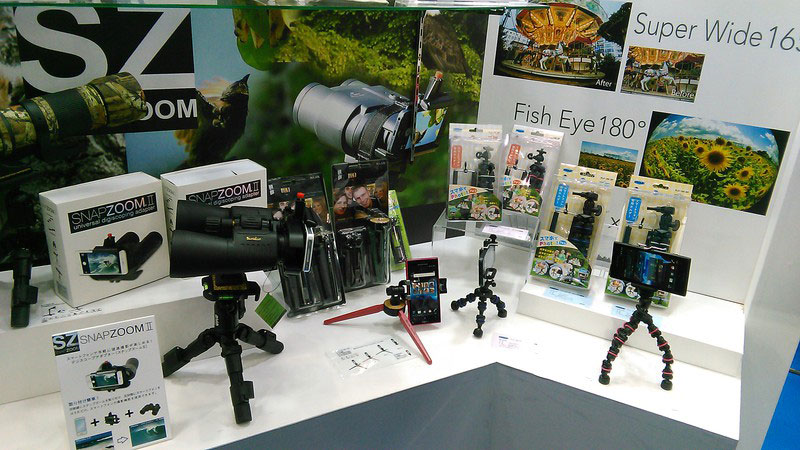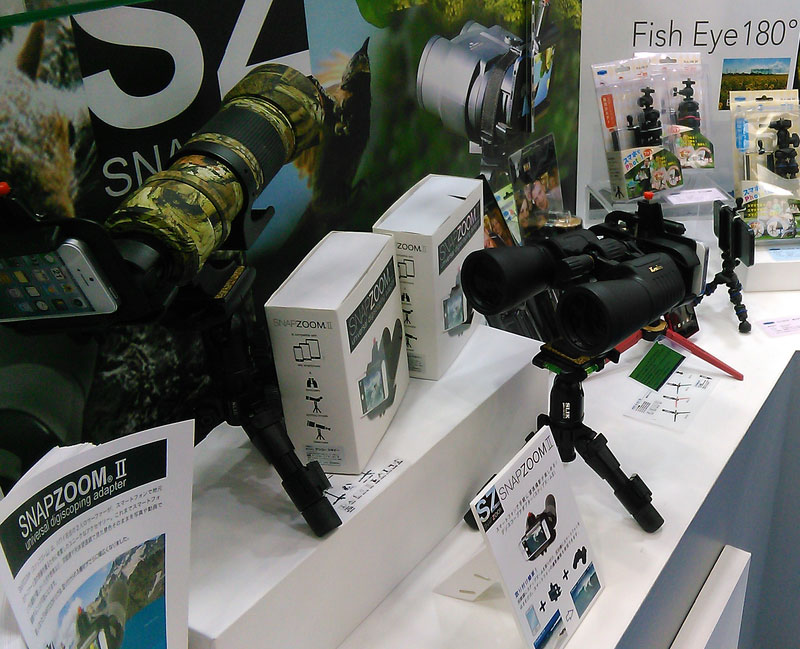 The next corner features another important item among optical goods, that is magnifying glasses. Despite its simplicity, this item as well can be designed and developed to meet different needs in the most different situations, and that is exactly what Kenko aim to pursue. The corner shows different kinds of magnifying glasses, from pocket once to magnifying glasses provided with LED lights or a magnifying small bead for a double magnification every time you need.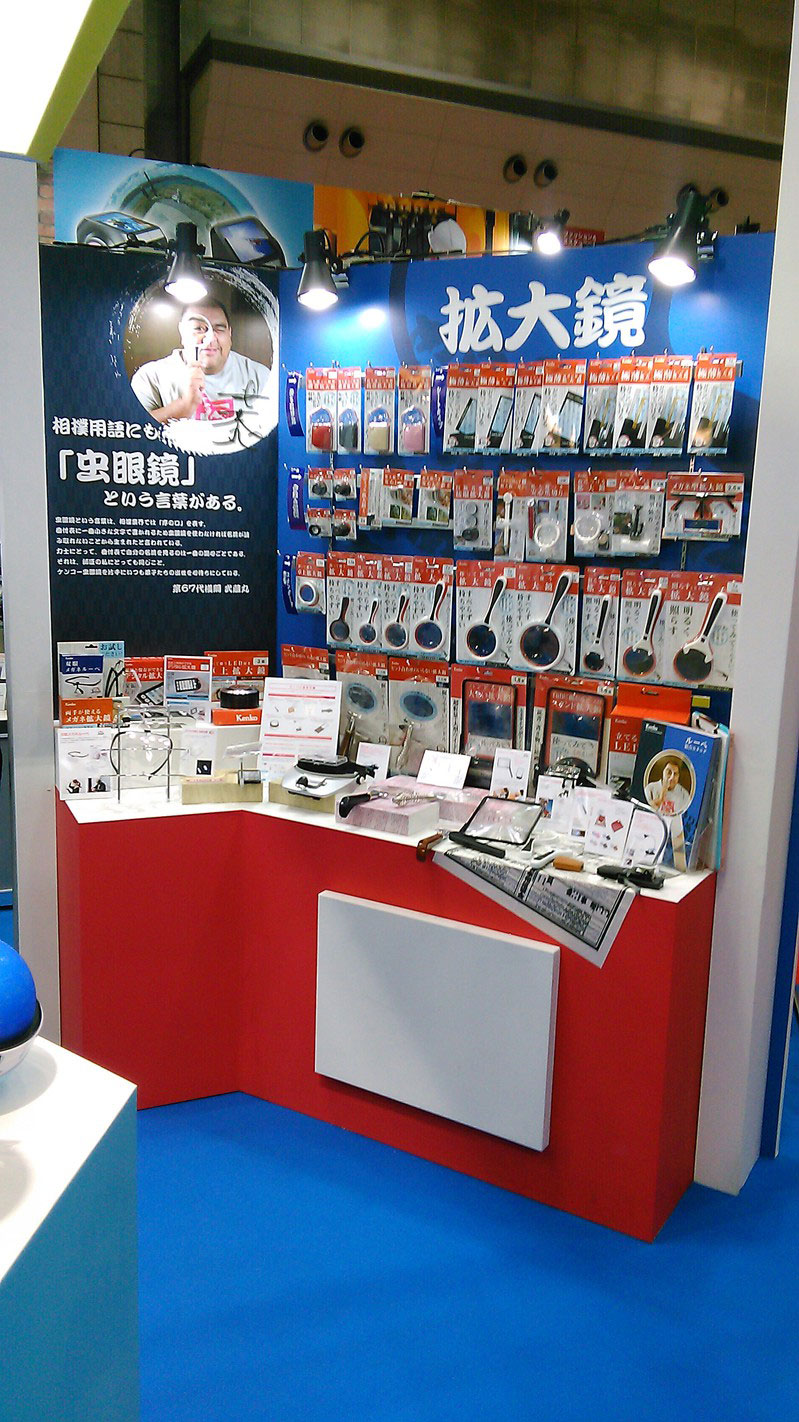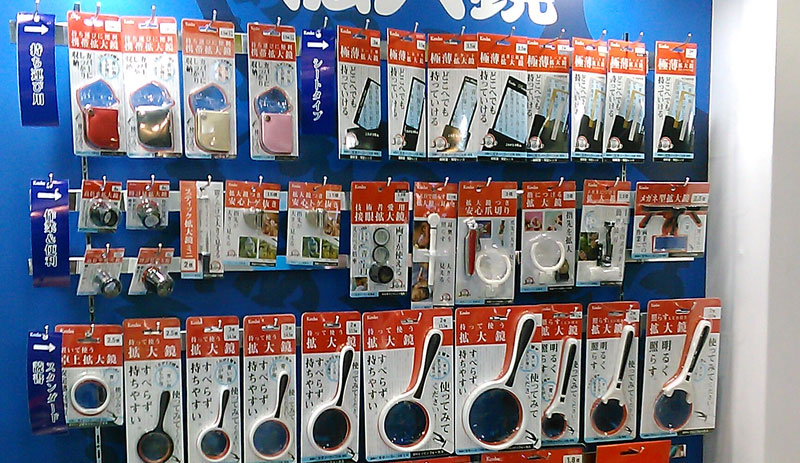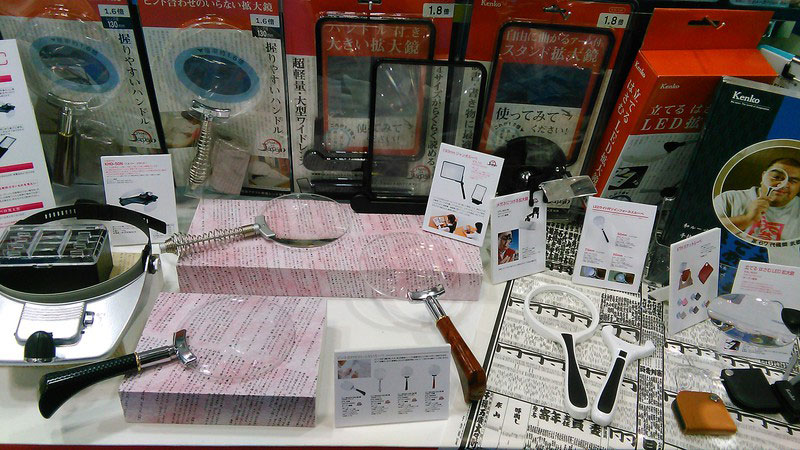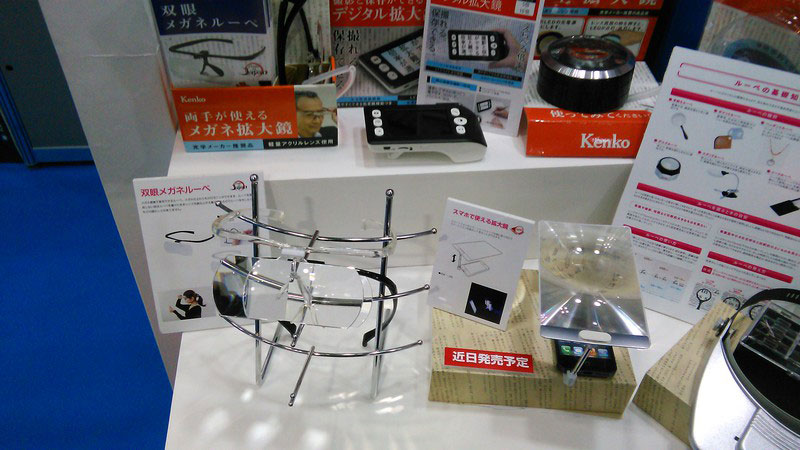 Still on the external side, another corner is dedicated to two items that could be considered as the most innovative of the gifts in Kenko Tokina booth. Have a look at the Lume Cube and the Beastgrip corner.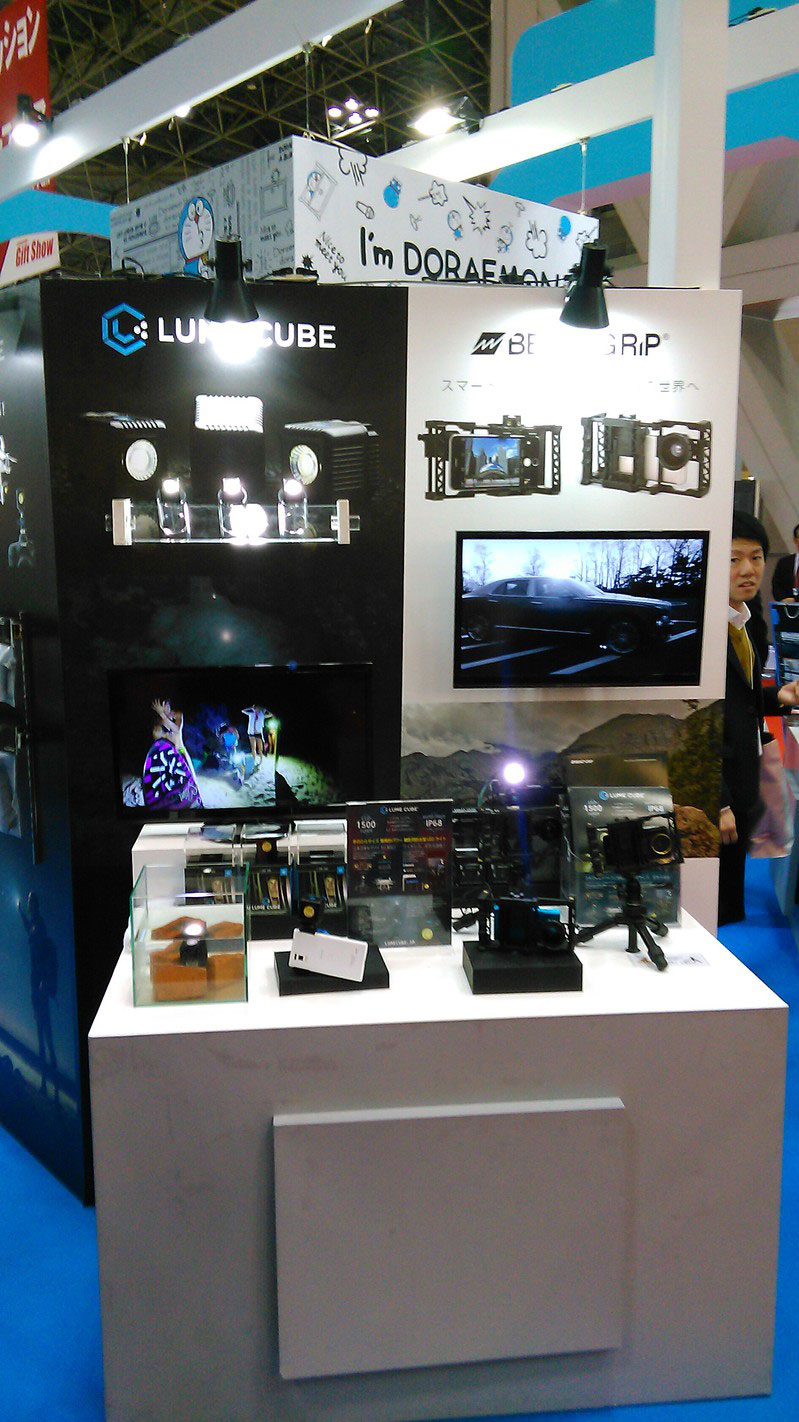 Also, different types of cameras and were presented in the last part of the booth, with particular attention to security, as for Kenko Snake cameras.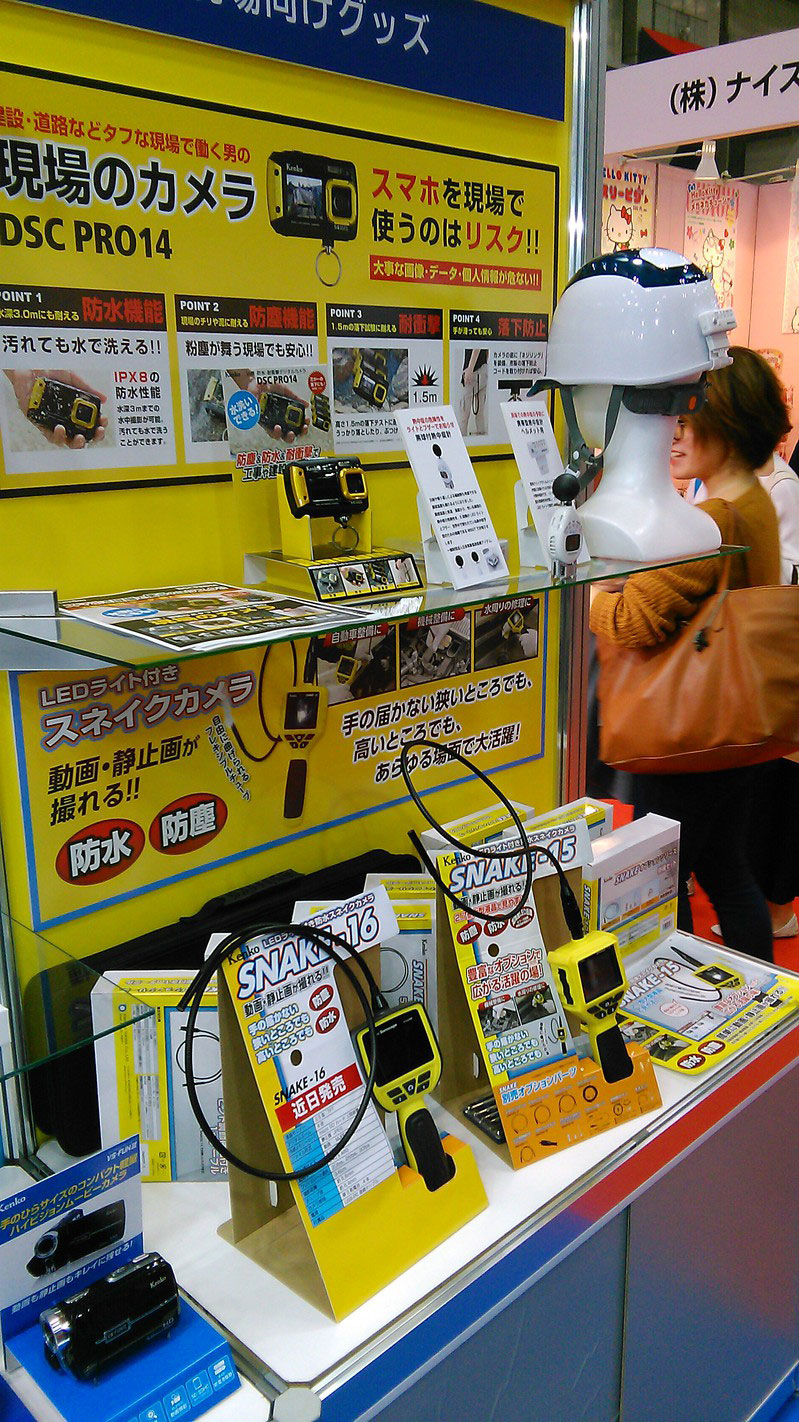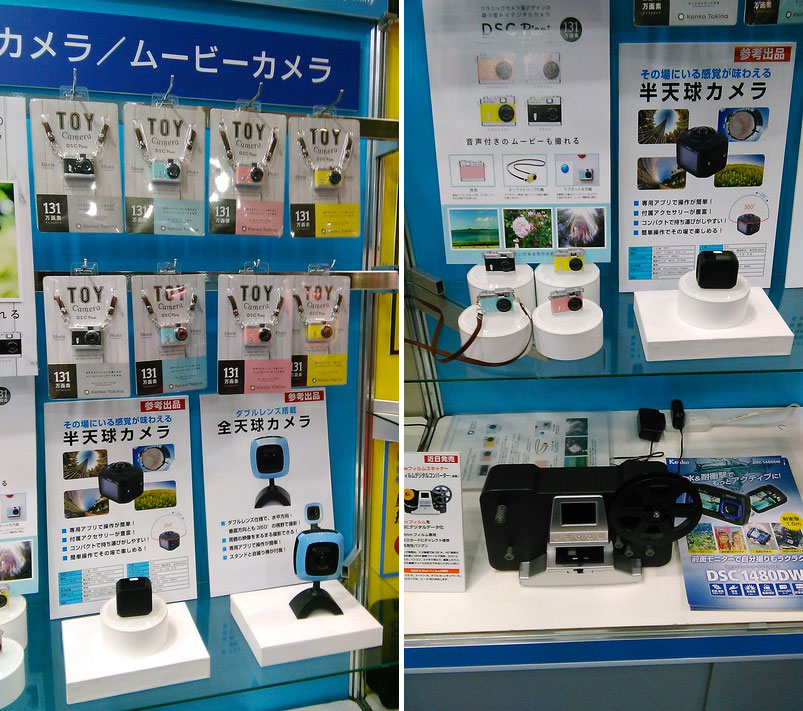 That's all for 2017 edition, and thank you for reading this report! We look forward to meet you next year!
---
About Kenko
Kenko is part of Kenko Tokina Co., Ltd. - leading optical manufacturer and trade company specializing in manufacturing and sales of Kenko brand photo accessories like photographic filters, conversion lenses, extension tube sets, mount adapters, binoculars and other products that make one's lifestyle more exciting.
Kenko Tokina Co., Ltd. | International Division