On July 16th, 2019, Kenko Tokina Co., Ltd. launched its annual International Filter Photo Contest 2019 - an international competition that aims to reward those photographers whose works enhance the creative and unbound possibilities that filters provide.
Application period: from July 16th to October 31st, 2019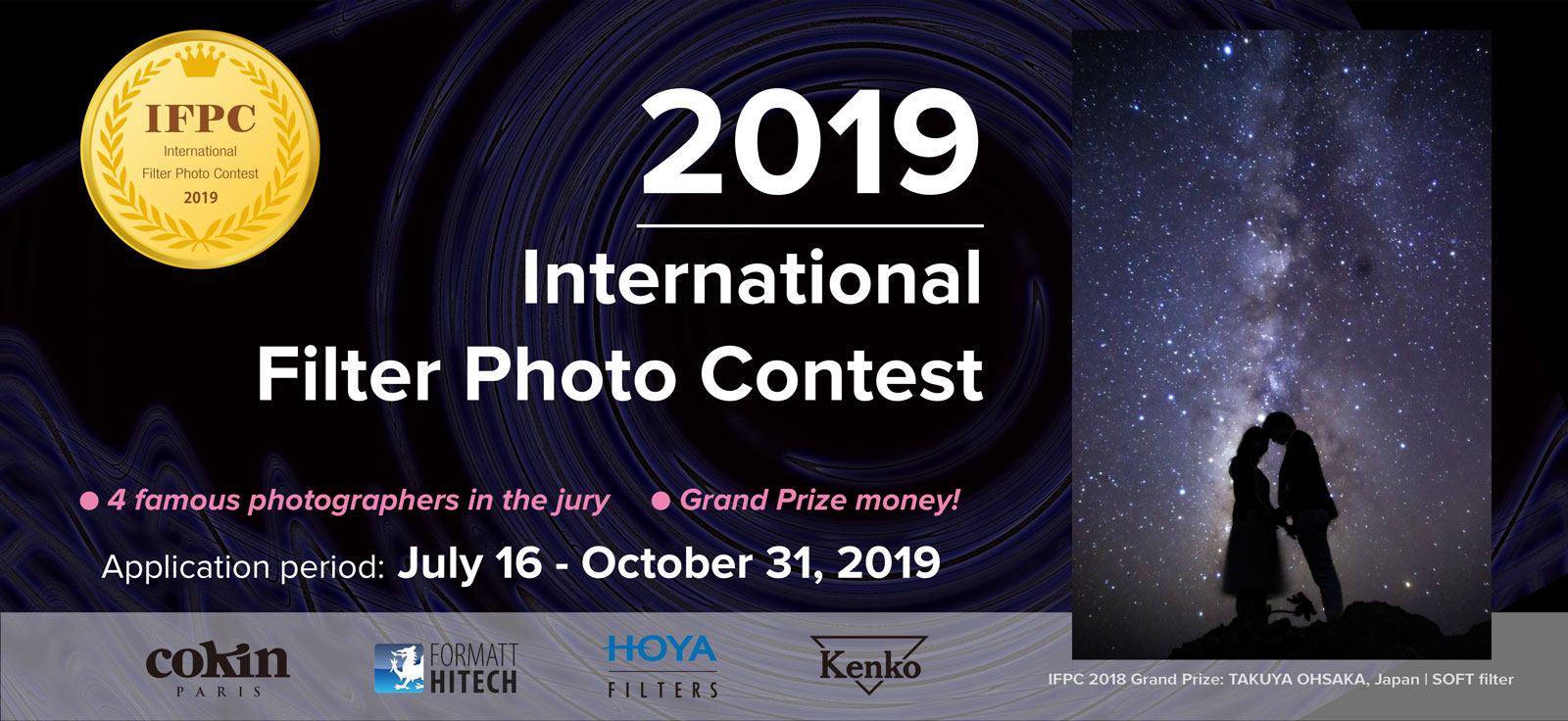 In order to find the digest of the contest, get inspired by previous awarded works and jump to main application page, we created the special web site FILTER ZONE - a virtual space to discover the artistic potential of photographic filters and to challenge your creativity.
At FILTER ZONE you will find all the necessary information about theme, qualifications, jury members, prizes, prize announcement, sponsors and partner companies of the contest.
Prize announcement and notification: Winners for International Filter Photo Contest 2019 will be announced on FILTER ZONE in February 2020 and at annual Asian camera show CP+2020 (Japan).
We hope you will enjoy participating to our contests and we are looking forward to receiving your best shots!
---
About Kenko
Kenko is part of Kenko Tokina Co., Ltd. - leading optical manufacturer and trade company specializing in manufacturing and sales of Kenko brand photo accessories like photographic filters, conversion lenses, extension tube sets, mount adapters, binoculars and other products that make one's lifestyle more exciting.
Kenko Tokina Co., Ltd. | International Division