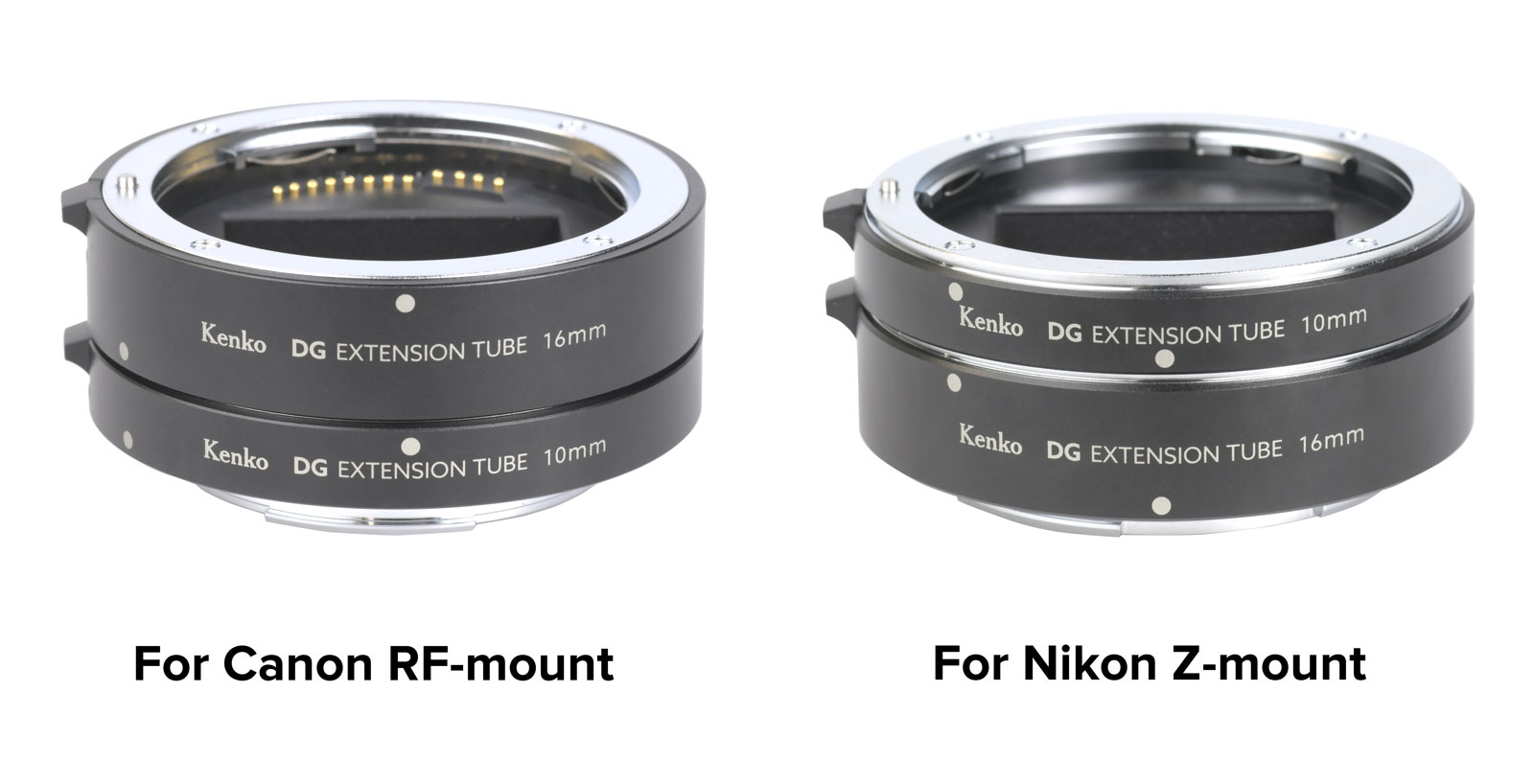 By simply sandwiching it between your camera body and lens, Kenko Extension Tubes can conveniently minimize the distance from your camera and the object you want to shoot at, thus turning a regular lens into a macro lens.
This new set consists of two rings, in 10mm and 16mm respectively, that can be use singularly, or combined together, to go further macro in your shots according to your creative taste or shooting conditions.
Kenko Extension Tube Set for Canon RF-mount and Nikon Z-mount is compatible and can support Canon EOS E, EOS RP (RF-mount) and Nikon Z7, Z6 (Z-mount) systems.
Sales will start from September 1st, 2019.
Check product pages for more information:
Extension Tube Set for Canon RF
Extension Tube Set for Nikon Z
---
About Kenko
Kenko is part of Kenko Tokina Co., Ltd. - leading optical manufacturer and trade company specializing in manufacturing and sales of Kenko brand photo accessories like photographic filters, conversion lenses, extension tube sets, mount adapters, binoculars and other products that make one's lifestyle more exciting.
Kenko Tokina Co., Ltd. | International Division