Kenko Tokina Co., Ltd. is proud to announce the news release of Kenko ZXII PROTECTOR and ZXII UV L41 filters.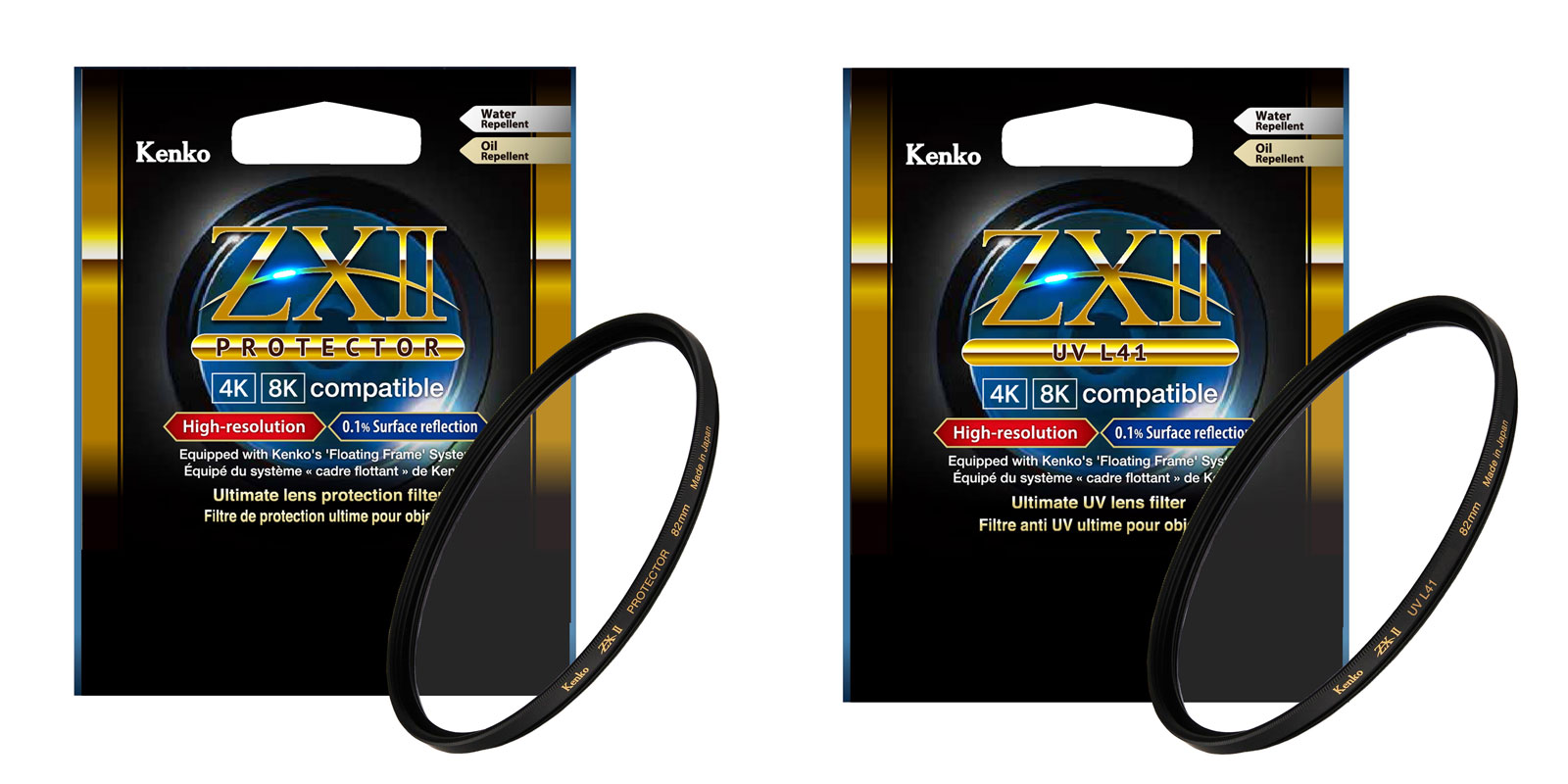 Kenko ZXII PROTECTOR and UV L41 are ultimate lens protection filter which equipped with Kenko's 'floating frame' system technology, pressure is removed off the glass by an elastic buffer, allowing for higher resolutions. This filter is compatible with 4K and 8K.
The 'ZR01 coating' used in the ZXII filter series reduces the surface reflection of glass to 0.1% and achieves ultra-low reflection. This reduces the flares and ghosting that can occur when the filter is attached to a lens, and has little effect on the lens's original performance.
Also, The water and oil repellent coating makes it easy to wipe off dirt. You can take photos without stress when it rains.
Main features
Equipped with Kenko 'floating frame' system technology for ultra high-resolution

0.1% surface reflection through the ZR01 coating

Water & oil repellent coating

The filter's lubrication processing on its mounting screw makes the filter smoother to attach and detach from camera lenses

Ultra-thin frame

Regarding UV L41, it cuts ultraviolet rays of 410nm or less
Sales will commence on November 20, 2021.
---
About Kenko
Kenko is part of Kenko Tokina Co., Ltd. - leading optical manufacturer and trade company specializing in manufacturing and sales of Kenko brand photo accessories like photographic filters, conversion lenses, extension tube sets, mount adapters, binoculars and other products that make one's lifestyle more exciting.
Kenko Tokina Co., Ltd. | International Division