International photographers think outside of the box. Collins Ryàn - L'artiste, our international photographer, tutor, and Tokina ambassador from New Zealand, decided that as an artist to be in the comfort zone is out of the question! He wanted to shake things around. In this new international project of Collins', he meticulously sought after, handpicked, and then gathered two other brilliant international photographers and ambassadors - Wim van de Water from the Netherlands and Alireza Vafa from Iran. With the gear from Tokina, Kenko and HOYA, he now created a powerhouse built by three super talented individuals.
As we embrace innovations, we love the idea behind the project and think that this definitely opens new horizons and ideas to other photographers around the world, to inspire creativity and promote the building of new skills. Collins has advised us, and Wim and Alireza that in this project any one photographer would get 5 RAW files from each of the other two. Now, each of those difficult photos must be edited as per the photographer's own perspective. No more comfort zone! Quite a shock, as all three participants come from totally different niches and styles of photography, have different perspectives and different workflows. We loved the challenge that the international project poses at the participants, and we also loved the stories that they wrote behind each frame, explaining their perspectives. The project is called "Half a World. Away" due to the immense geographical distance between the artists, and the true differences in their styles.
You are welcome to get in and get inspired!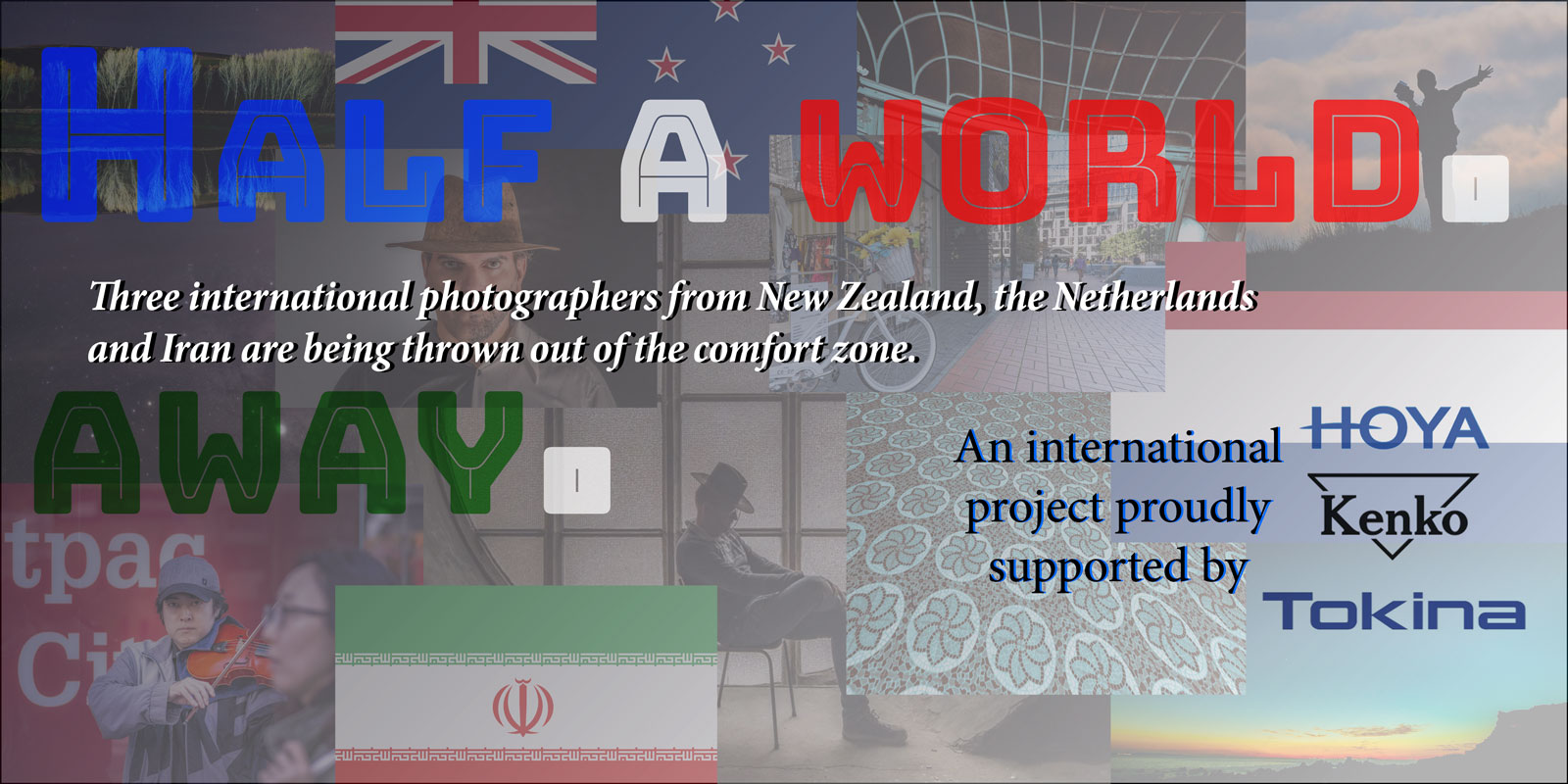 ---
About Kenko
Kenko is part of Kenko Tokina Co., Ltd. - leading optical manufacturer and trade company specializing in manufacturing and sales of Kenko brand photo accessories like photographic filters, conversion lenses, extension tube sets, mount adapters, binoculars and other products that make one's lifestyle more exciting.
Kenko Tokina Co., Ltd. | International Division