TOY Camera DSC Pieni is an ultra-lightweight, micro camera in a retro stile that looks like a toy but shoots for real.
It's so micro you can wear it all the time like a necklace, then shoot with it anytime you want to capture and record what you are watching and experiencing.
This little, cute camera can in fact take both good quality photos and real video footage with all sounds included!
The back of this camera incorporates a small magnet, to stick it on a fridge, a white board, etc. and have a stable support for your videos. It also helps in not forgetting it at home and miss the chance for great shots.
Equipped with an USB cable included, you just need a common micro SD/SDHC type memory card to store and pass your photos and videos on your devices for later viewing and SNS sharing.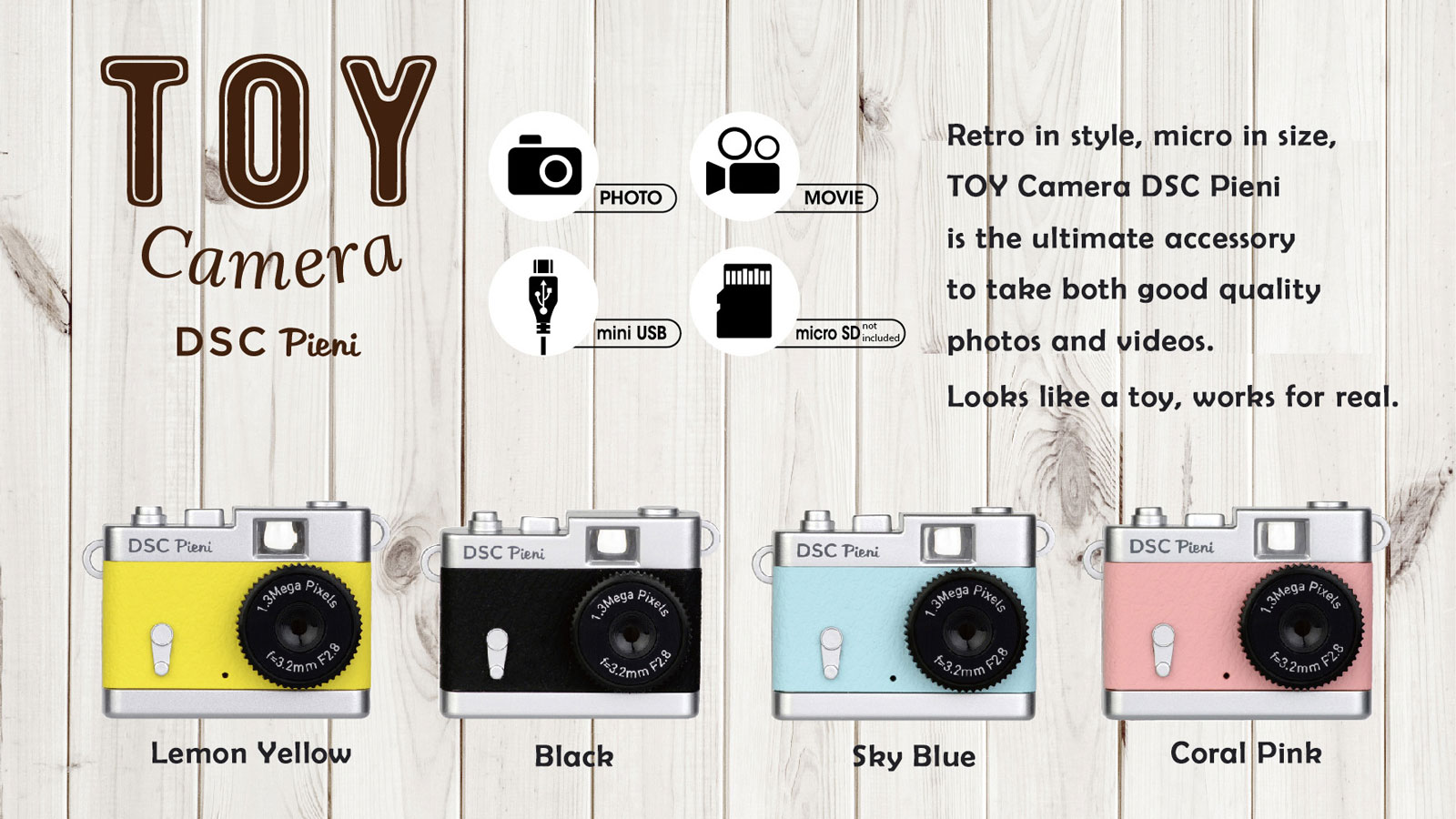 Micro size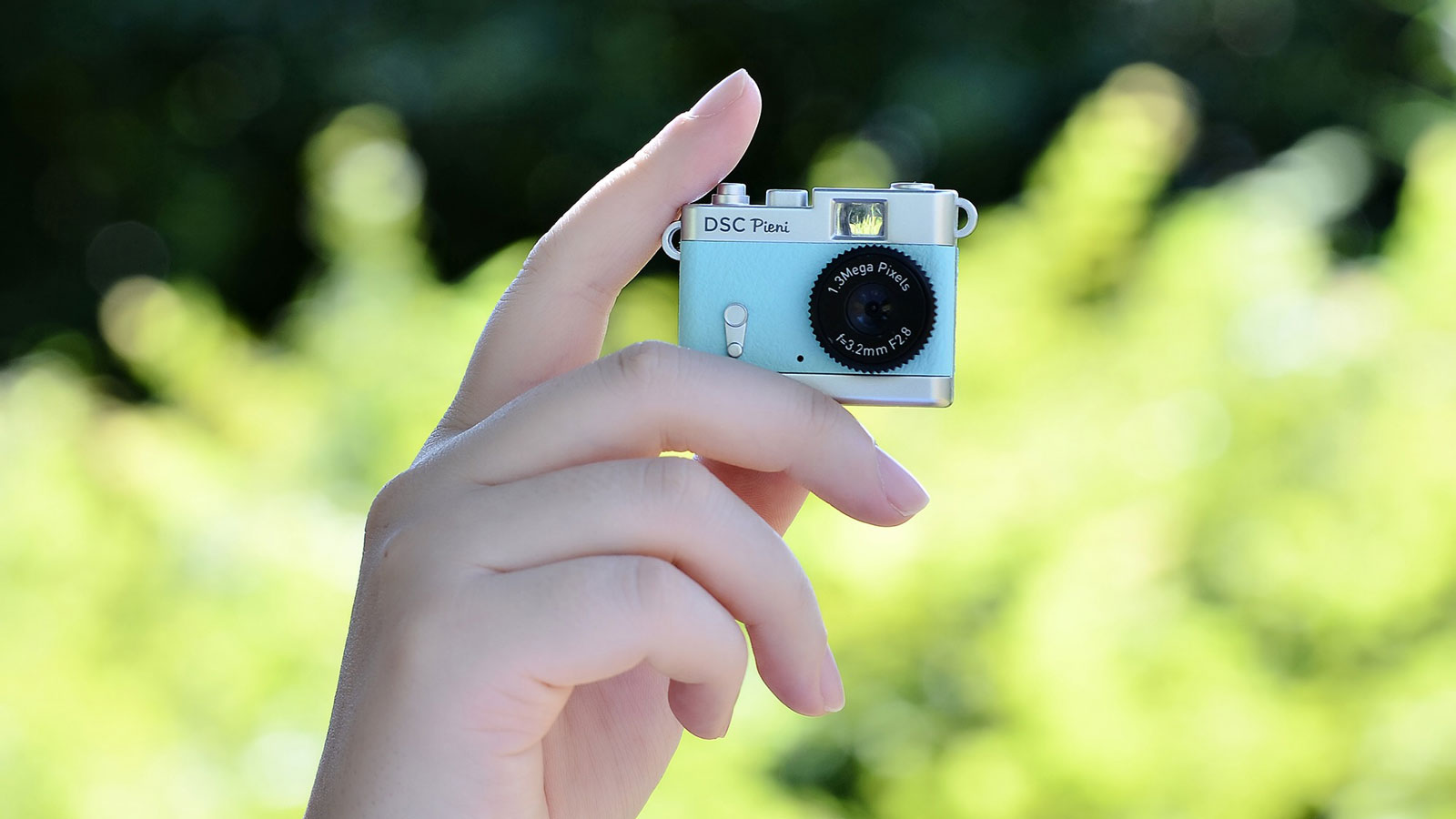 Wear it like a necklace!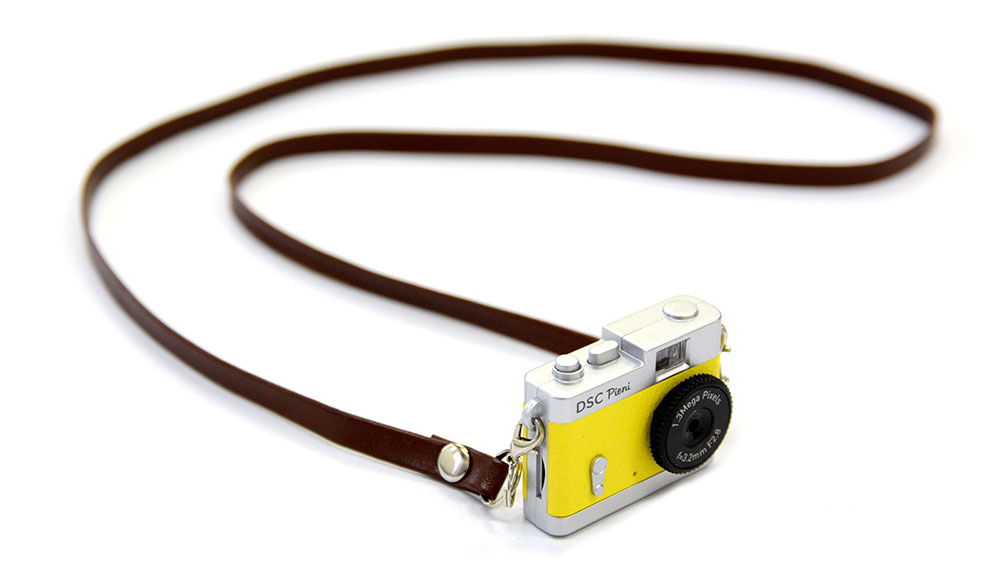 Magnet incorporated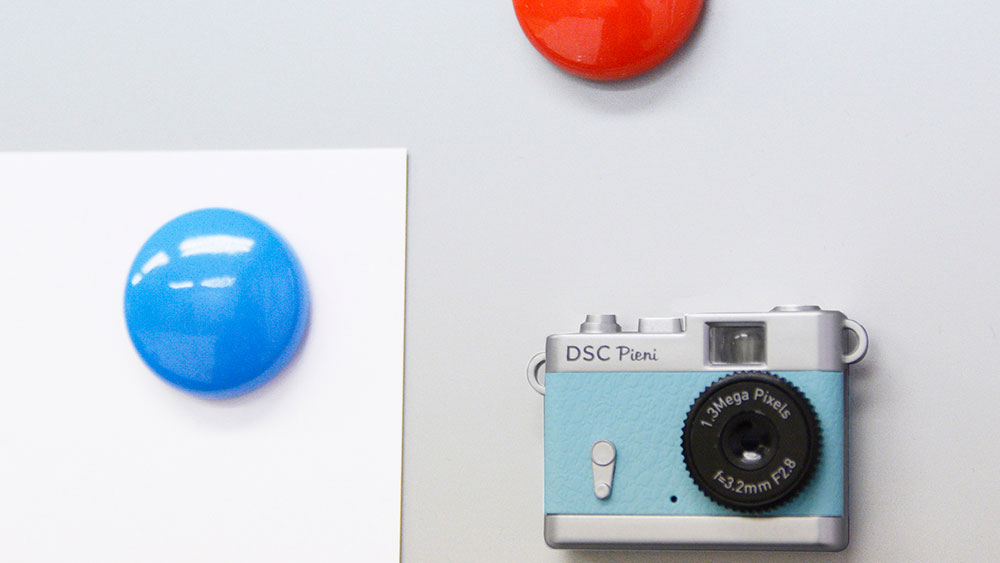 Specifications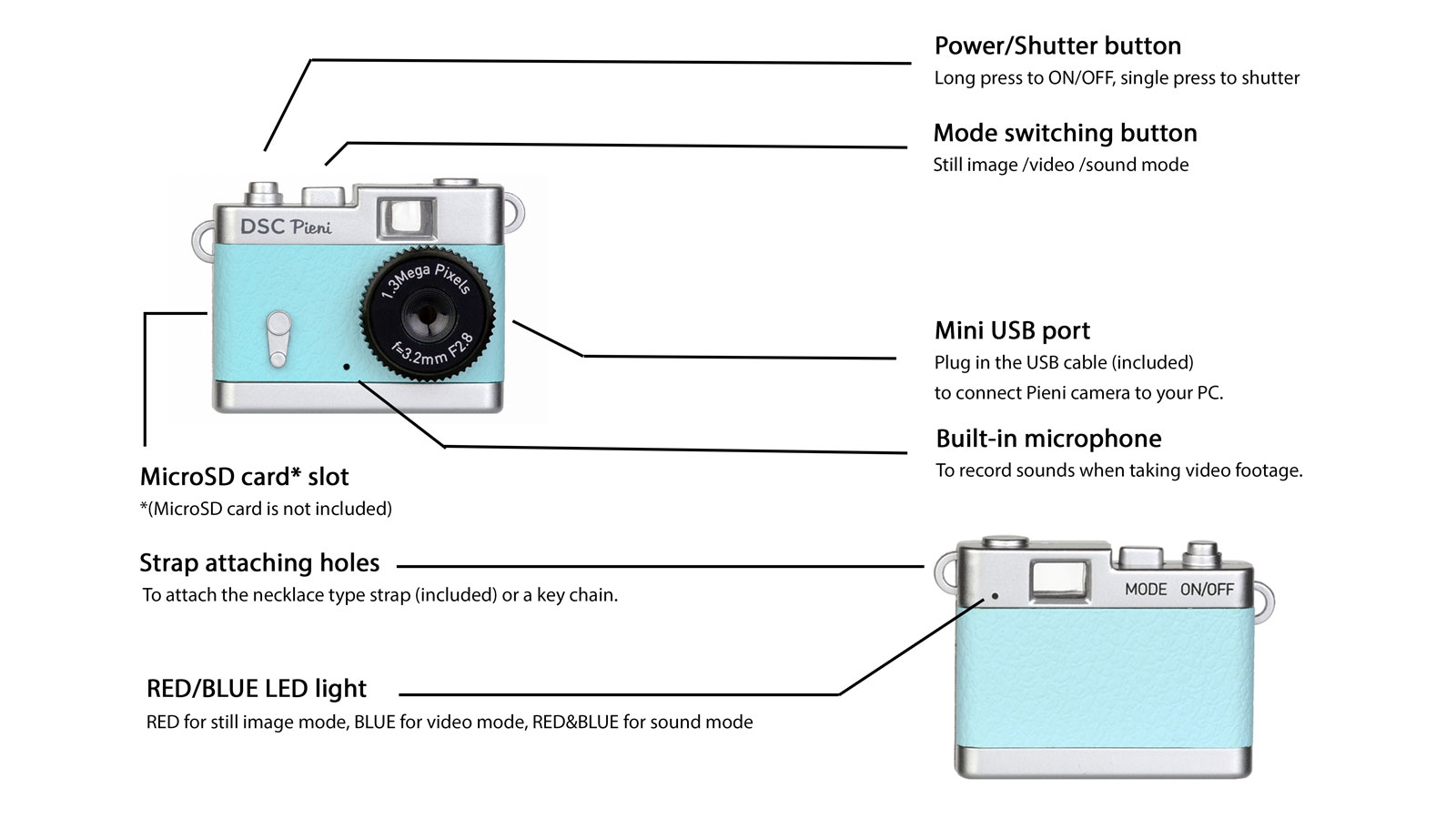 Specifications chart
Product name
Kenko TOY Camera DSC Pieni *
Image sensor
1/10 CMOS
Total pixels
1310000 pixels
Valid pixels
1310000 pixels
Lens
f=3.2mm f/2.8
Shooting distance
Standard approx. 0.3m ~ ∞
Internal memory
Not equipped
External memory compatible type **
MicroSD card (128MB~2GB)
MicroSDHC (4GB~16GB)
File format
JPEG image file
MJPEG (AVI) video file
MP3 music file
Still image size
1280x1024
Video footage size
720x480 (30fps)
Shutter speed
1/100 sec.
ISO
ISO100
Battery
Built-in lithium rechargeable battery
Input/output port
USB 2.0
Size (WxHxD)
Approx. 51x36x18mm
Weight
Approx. 18g (without accessories)
JAN code

DSC-PIENI BK (Black): 4961607437438
DSC-PIENI CP (Coral Pink): 4961607437452
DSC-PIENI LY (Lemon Yellow): 4961607437469
DSC-PIENI SB (Sky Blue): 4961607437445
* "Pieni" means "very small" in Finnish
** TOY camera DSC Pieni necessarily needs a MicroSD memory card to save and record photos and videos. Without inserting a MicroSD memory card (not included) in the dedicated spot, the photos or videos taken with TOY camera DSC Pieni are not saved or recorded.
Compatible systems
Windows
Compatible OS: Windows 7 (32bit/64bit) | 8 (32bit/64bit) | 8.1 (32bit/64bit) | 10 (32bit/64bit)
CPU: Intel Pentium 4 (above 3.2GHz)
Memory: above 2GB
Interface: USB 2.0
Mac
Compatible OS: Mac OSX 10.7.5~10.14.1
CPU: above Intel Core2 Duo
Memory: above 2GB
Interface: USB 2.0
Guaranteed operations
Please understand beforehand that:
Even with compatible systems, depending on each device's setting and configuration, regular operations may not always been guaranteed.
For all Windows OS, operations are not guaranteed with upgraded systems.
Operations are not guaranteed when using an USB hub or extended USB port, a self-made device or a modified PC.
Support