Micro in size, unique in its cheese-shape, TOY Camera DSC Pieni Cheese is the ultimate accessory to take both good quality photos and videos anytime and everywhere.
Equipped with a USB cable, it takes you just a microSD/SDHC type memory card to store and paste your photos and videos on your devices for later viewing and SNS sharing.
Accessorized with a convenient hand strap, you can carry it with you all the time.
Looks like a toy, shoots for real. With extra style!
MICRO SIZE
So micro, Pieni Cheese can comfortably fit in between your fingers.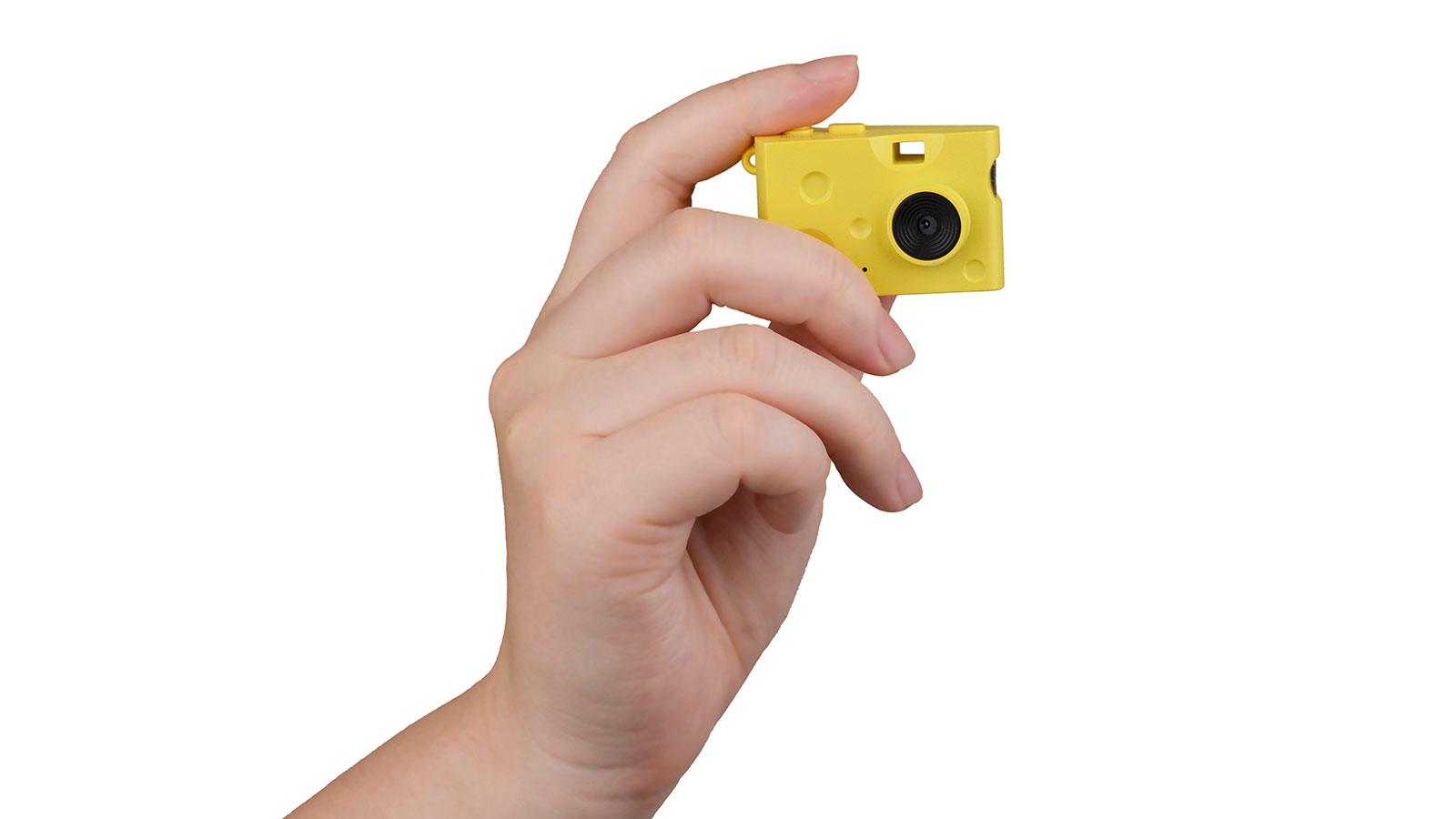 TAKE PICTURES WITH A DIFFERENT TASTE
Unlike modern cameras, Pieni Cheese comes with no screen or monitor. You can thus enjoy the taste of back-in-the-days photography, when you just had to look through the finder and shoot, with its unique fun and thrill of unexpected results.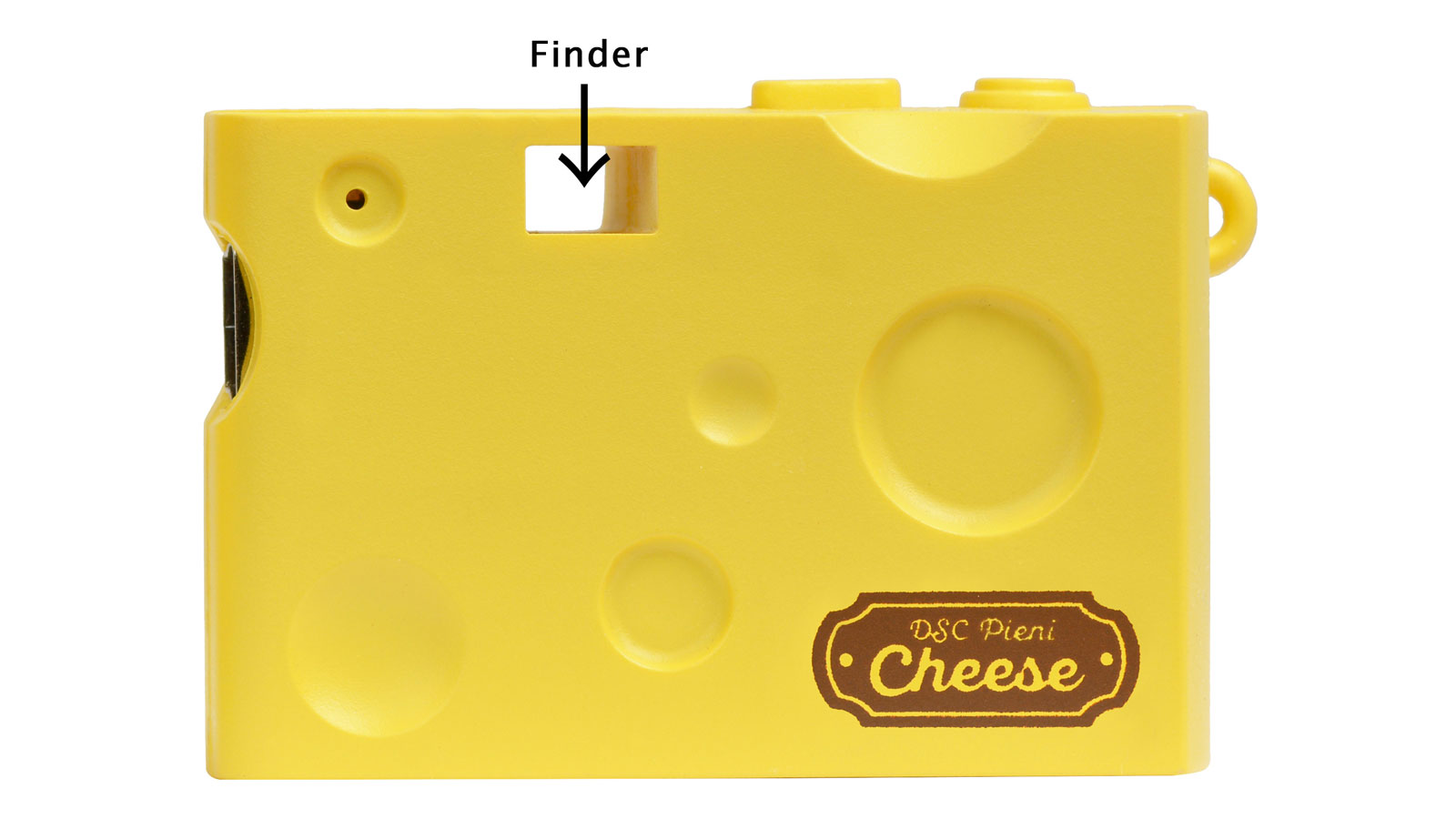 MICROSD/SDHC SUPPORTED
Equipped with an USB cable included, you just need a common micro SD/SDHC type memory card to store and pass your photos and videos on your devices for later viewing and SNS sharing.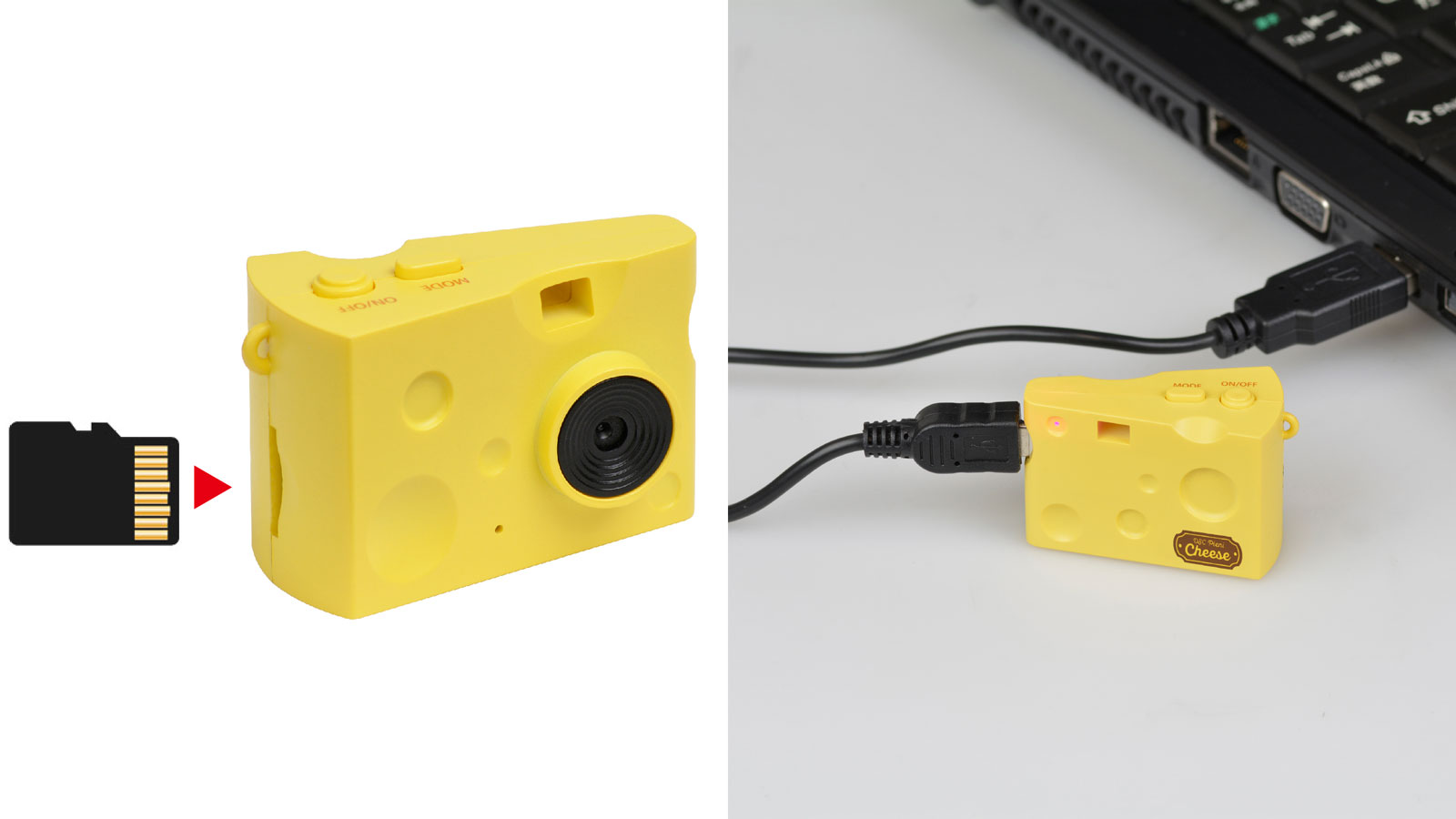 STILL IMAGE/VIDEO/SOUND MODE
TOY Camera Pieni Cheese can take good quality photos, record videos and even sounds!
By pressing on the MODE button, you can cycle through 3 different modes: still image, video and sound modes.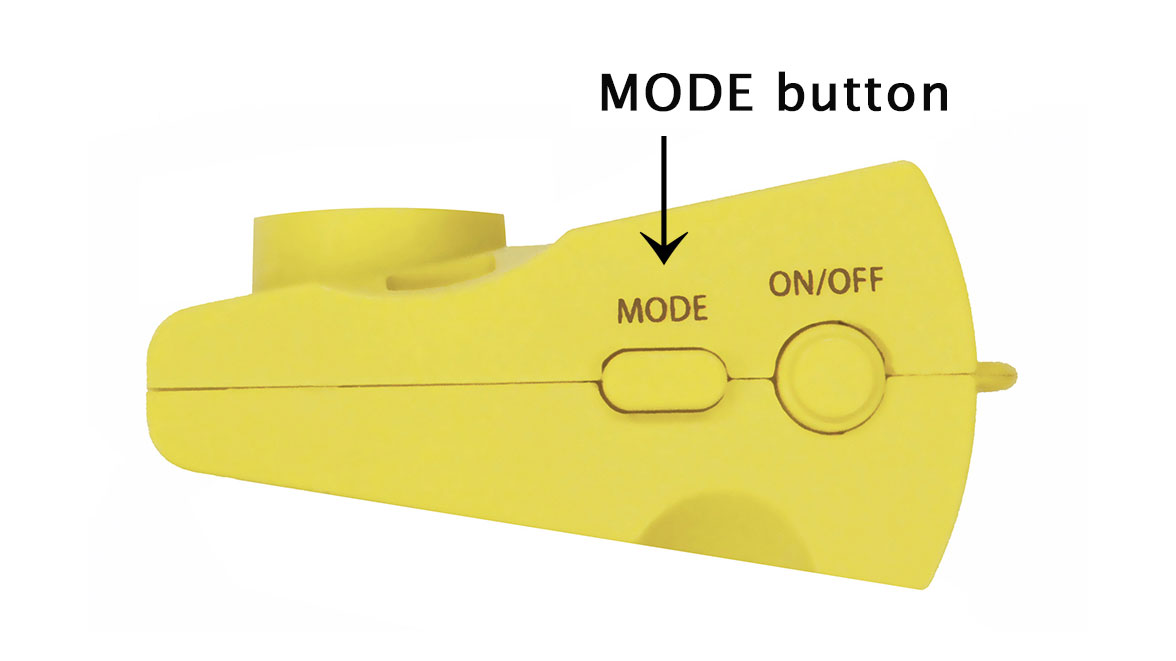 Specifications CHART
Product name
Kenko TOY Camera DSC Pieni* Cheese
Image sensor
1/10 CMOS
Total pixels
1310000 pixels
Valid pixels
1310000 pixels
Lens
f=3.2mm f/2.8
Shooting distance
Standard approx. 0.3m ~ ∞
Internal memory
Not equipped
External memory compatible type **
MicroSD card (128MB~2GB)
MicroSDHC (4GB~16GB)
File format
JPEG image file
MJPEG (AVI) video file
MP3 music file
Still image size
1280x1024
Video footage size
720x480 (30fps)
Shutter speed
1/100 sec.
ISO
ISO100
Battery
Built-in lithium rechargeable battery
Input/output port
USB 2.0
Size (WxHxD)
Approx. 46x30x24mm (protrusion part excluded)
Weight
Approx. 16g (without accessories)
* "Pieni" means "very small" in Finnish
** TOY camera DSC Pieni Cheese necessarily needs a micro SD memory card to save and record photos and videos. Without inserting a micro SD memory card (not included) in the dedicated spot, the photos or videos taken with TOY camera DSC Pieni Cheese are not saved or recorded.
NOTE: for best results, the ideal distance when shooting is at around 30~40 cm from the subject.
Compatible systems
Windows
Compatible OS: Windows 7 (32bit/64bit) | 8 (32bit/64bit) | 8.1 (32bit/64bit) | 10 (32bit/64bit)
CPU: Intel Pentium 4 (above 3.2GHz)
Memory: above 2GB
Interface: USB 2.0
Mac
Compatible OS: Mac OSX 10.7.5~10.14.1
CPU: above Intel Core2 Duo
Memory: above 2GB
Interface: USB 2.0
Guaranteed operations
Please understand beforehand that:
Even with compatible systems, depending on each device's setting and configuration, regular operations may not always been guaranteed.
For all Windows OS, operations are not guaranteed with upgraded systems.
Operations are not guaranteed when using an USB hub or extended USB port, a self-made device or a modified PC.