Kit content
Blower - 1 pcs.
Pen-shaped lens cleaner (carbon type) - 1 pcs.
Brush - 1 pcs.
GEKIOCHI camera lens cleaner - 3 pcs.
Cleaning cloth - 1 pcs.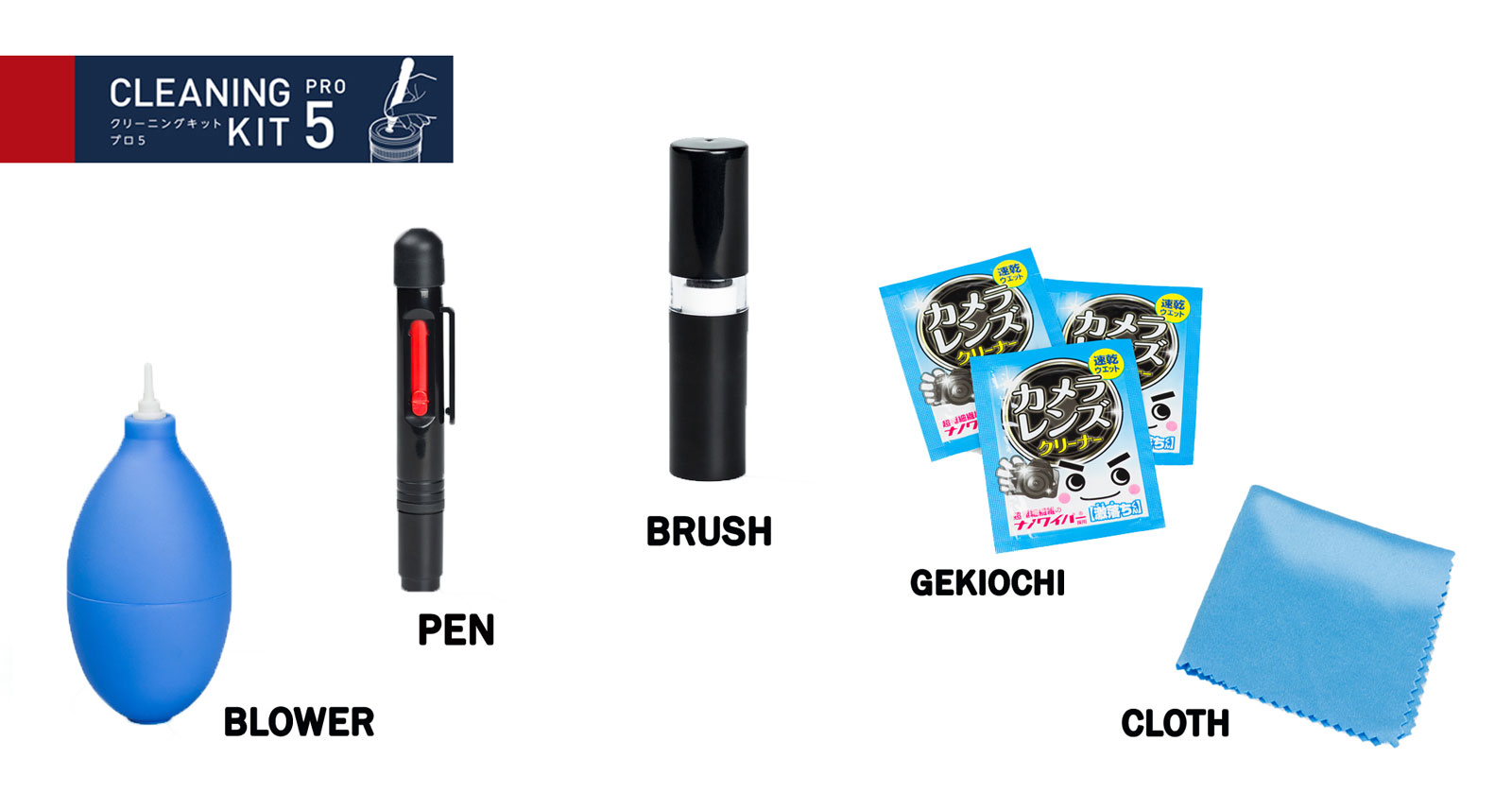 In addition, a beginner-friendly cleaning manual especially created by Kenko Tokina optical experts is also included.
Cleaning tips
Before cleansing, blow off any dirt or dust from the camera and lens surface with the blower. With the brush you can first roughly remove most of the dirt from the cleaning surface, and then with the blower you can minutely blow off fine dust particles.
The pen-shaped lens cleaner and the GEKIOCHI camera lens cleaner are best suited for lens cleaning.
When cleaning the external parts, blow off dust with the blower and the brush first, then proceed with cleansing using the cleaning cloth.
GEKIOCHI camera lens cleaner is also particularly recommended in case dirt will be hard to wipe off with a dry cloth, and can be conveniently carried with you to clean your gears any time and in any situation.