Taking pictures or snapshots with a unique, vintage flavor, printing them immediately, sharing them with friends as a tangible present while enjoying the moment is a peculiar experience not equally realizable with smartphones or digital photography.
Pixtoss Instant Toy Camera matches all these points and adds higher specifications, for high-quality, one-of-a-kind, printed memories.
This is an instant camera performing full manual shooting and film printing operations. Its wide-angle lens suits perfectly group shots. Multiple exposure is also possible, for even more creative effects.
Full manual operations
Shooting and film printing operations are all manual and easy, reminding of vintage cameras, for a funny and appealing unique shooting experience both for the younger and grown-up users.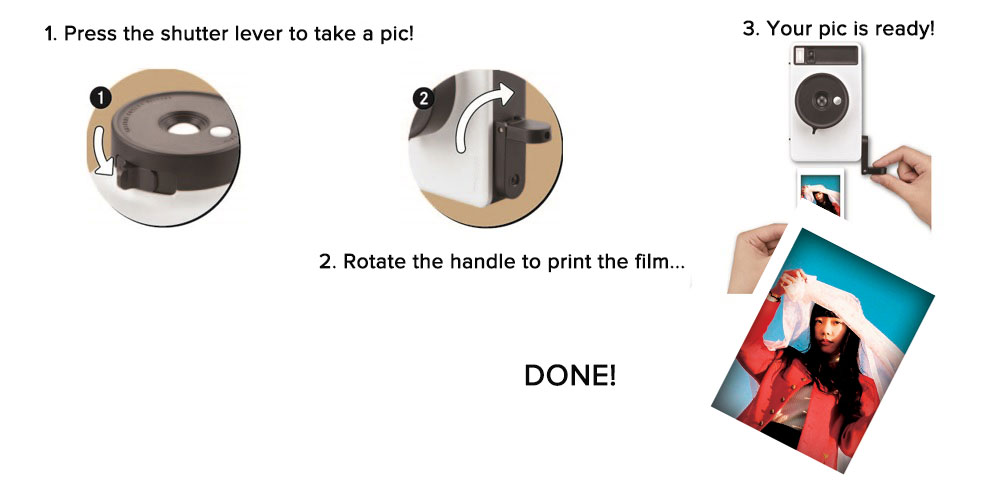 Multiple exposure
Creative effects for more unique shots are possible with multiple exposure!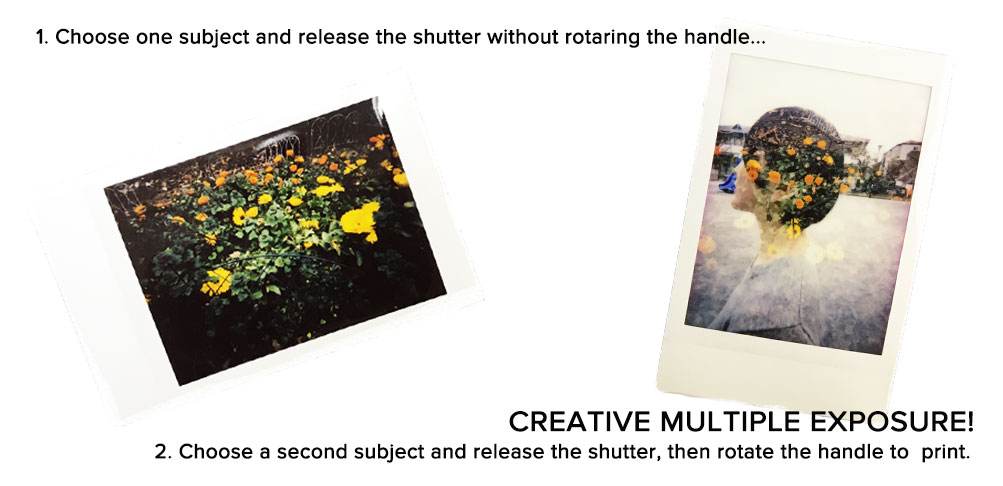 Color filters
A special filter is available in 3 different trendy colors! Just put the filter on the Pixtoss lens to give your shoots a unique color nuance.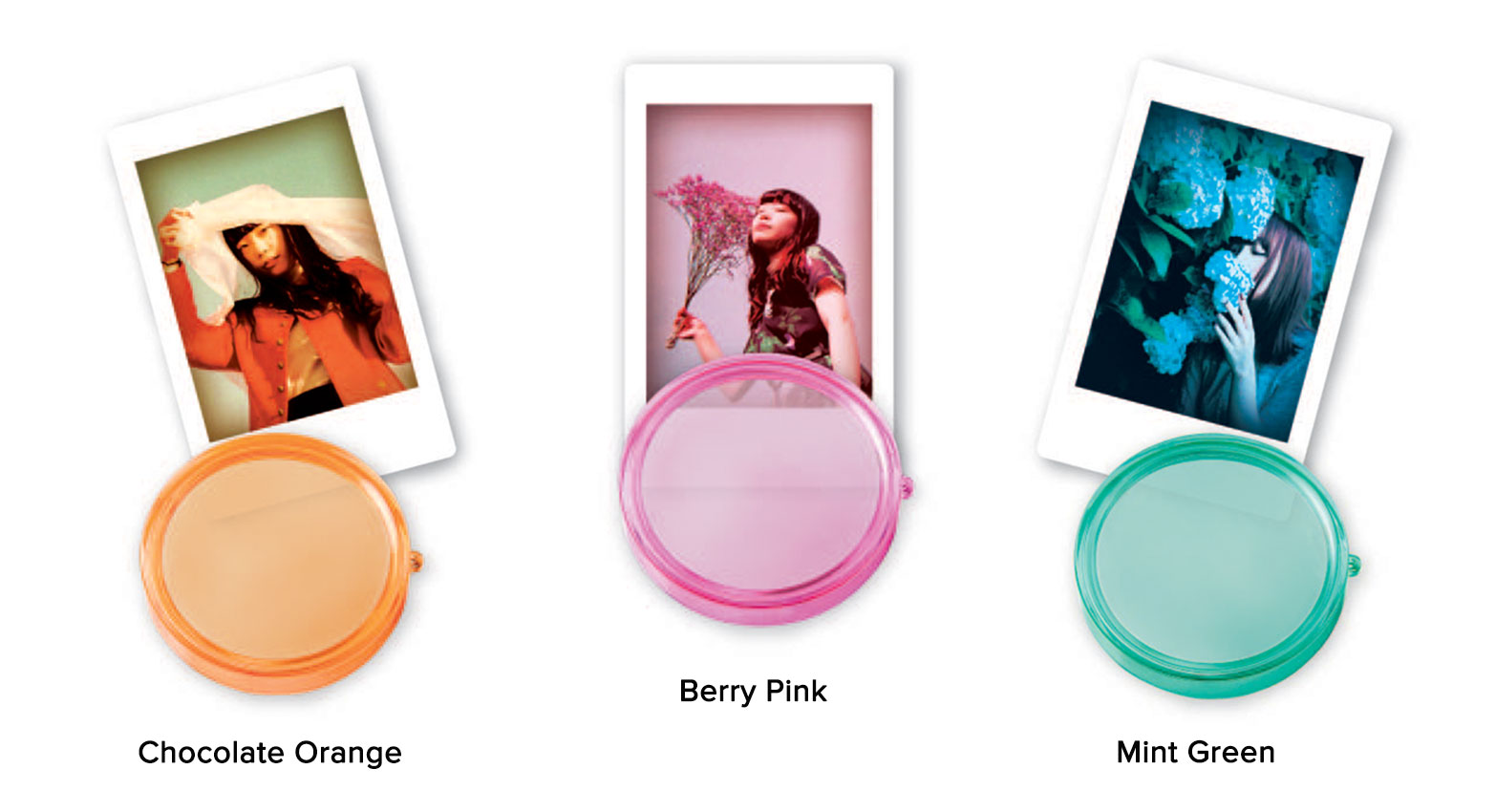 Lens cap for outdoor shooting
Pixtoss also comes with a lens cap exclusively designed for outdoor shooting or excessively bright indoor environments. Putting the cap on assures no overexposed or whitish prints!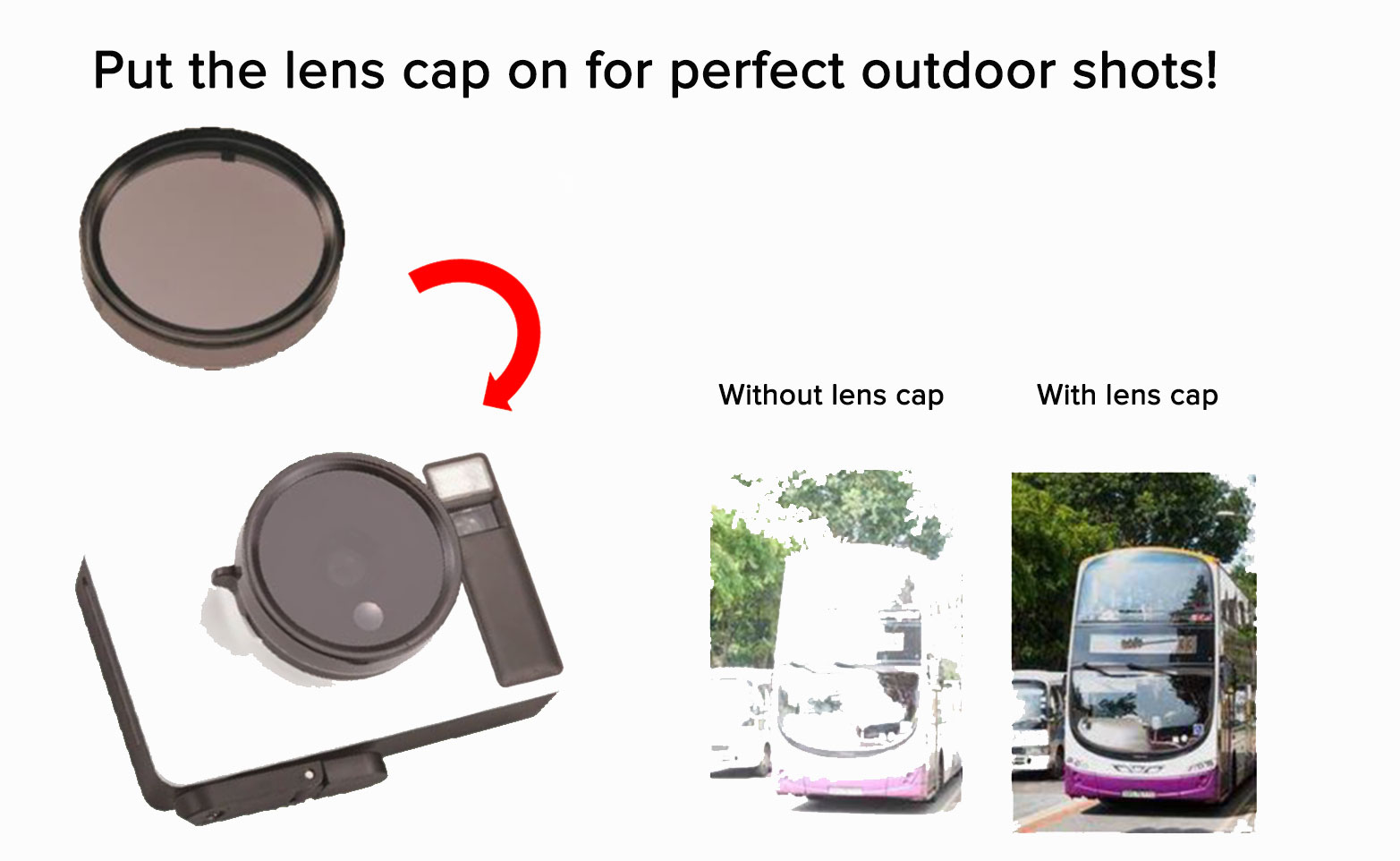 Specifications
Film
Instax mini film (sold separately)
Film size
62x46mm
Film replacing system
Manual
Focal length
45.5mm wide angle lens
Optimal shooting range
0.5-1.0m | Flash effective range: 0.5-0.8m
Aperture
f/11
Shutter speed
1/80 sec
Exposure
Fixed
Flash
ON by default, OFF manually | Light amount GN7
Flash charging time
Approx. 5 sec (with new batteries)
Film developing time
Approx. 90 sec (the time may change depending on temperature)
Battery

AAA type alkaline battery: 2 units
Battery pack: approx. 10

Size
146x90x67mm
Weight
275g (without batteries, lens cap, film)
Multiple exposure
Yes