To observe small and far away objects, a high magnifying power is mostly necessary, but at the same time the higher the magnifying power is, the harder your observations may become, as any small trembling of your hands can interfere.
To overcome this problem, Kenko developed a monocular series with image stabilization technology that will guarantee you all the sharpness and high magnifying power you need with the great advantage of a portable body.
Designed to be waterproof, too, these monoculars can be safely used in any kind of natural environment and weather condition, including those rain and drizzle at times. Kenko Stabilizer is therefore extremely suitable for outdoor events or nature observations.
Also equipped with an objective tube that supports 37mm size filters, you can possibly attach a protective filter or PL filter for an even increased performance. Kenko Stabilizer series offers a range of 3 models.
You can choose between 8x, 12x or 16x magnification power for your monocular according to your needs.

A sensation of great stability
The image stabilization technology these monoculars are provided with can extremely cushion the effects of even the smaller trembling, so that you don't have to care too much about holding it firmly. At the same time, by effectively reducing even the smaller blurring, it helps every movement during your observation to be firm and steady.
Waterproof design corresponding to IPX4 standards
Designed to be waterproof, Kenko's STABILIZER monocular can be used with no worries in any natural environment, corresponding to IPX4 standards. The monocular is resistant not only to sudden rain but also to accidental splashes. An indispensable feature to safely enjoy any kind of scenery even in not so friendly weather conditions.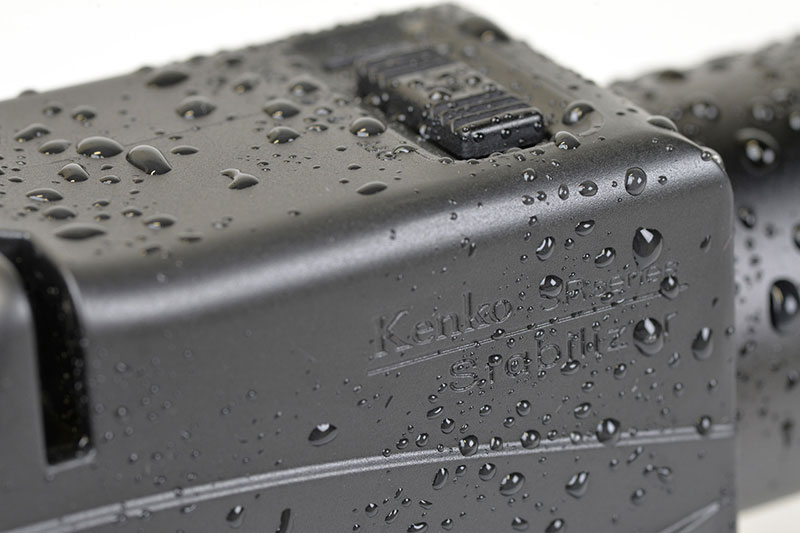 Easy to use slide switch & comfortable grip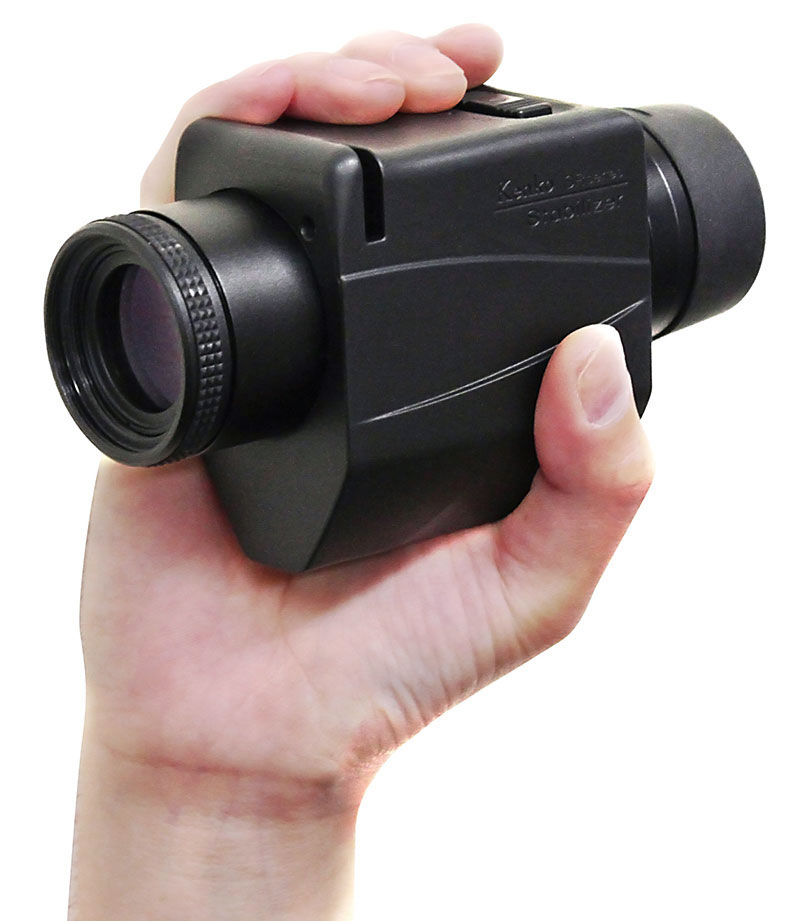 Even in the smaller details this monocular has been conceived to match with the image stabilization technology. For this reason, the switch on its body is a sliding type switch, for smooth and easy operations. Also, their design and shape make it comfortable to be hold even for a long time.
Full protection and increased performance with a filter
Kenko monoculars with image stabilization system also have an objective tube equipped with threads that can support installation of 37mm size filters. Starting from protector filters for a further preservation of the lens to PL (polarizing) filters for better performances during your observations, the potential of the monocular is therefore increased. For example, by attaching a polarizing filter, you can further reduce those annoying reflections that may occur when it's a rainy day or winter weather and all you can do is indoor observations, with a window glass between you and your scenery. In the same way, you can conveniently avoid those sun rays reflections on water surfaces, making easier to observe what lies underneath.