Kenko's Ubivis 214L is super compact and lightweight travel tripods. Ubivis, Latin for 'everywhere', embodies the ease of use and mobility necessary for photographers in their daily lives and during travel.
The Ubivis series allows compact folding and rapid set-ups through the R.F.M (Rapid Flip Mechanism) Lock Lever System. The length of the legs can be adjusted with a one-touch locking lever, and the quick shoe makes it easy to attach and detach camera equipment.
With these systems, we've reduce the stress of setting up and carrying a tripod.
Main features
Super stylish and lightweight travel tripod
Kenko's Ubivis series is designed to be folded to achieve maximum compactness while providing practical height. When folded, the tripod becomes as slender as a 500ml PET bottle, and is stylish to carry. These weigh less than 1kg (Ubivis 214L: 930g), keeping your carry weight to a minimum.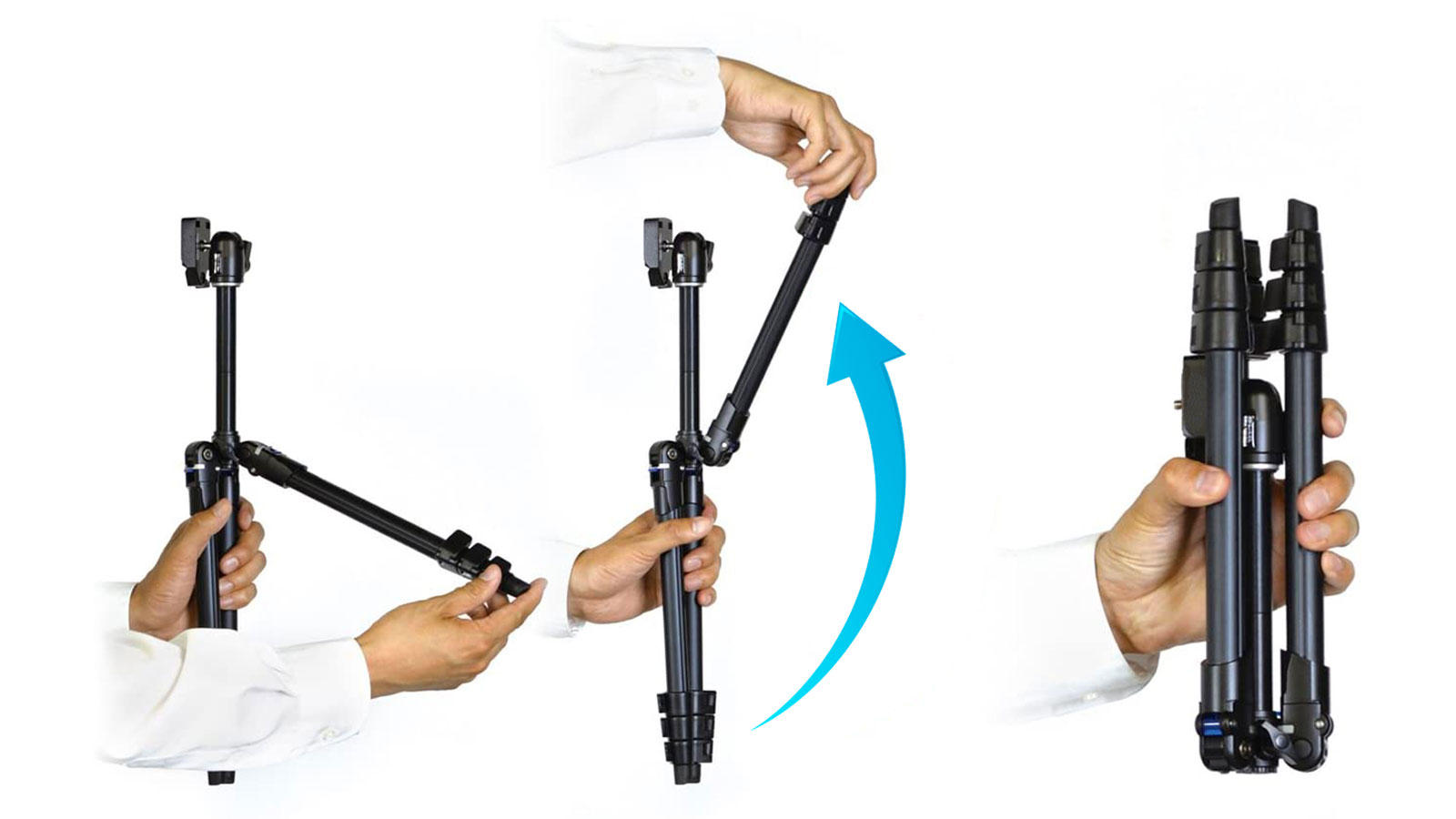 R.F.M (Rapid Flip Mechanism) Lock Lever System
The legs of Kenko Ubivis series are equipped with the R.F.M (Rapid Flip Mechanism) Lock Lever System, for quick tripod set-ups. This system also allows you too adjust the leg opening in three positions.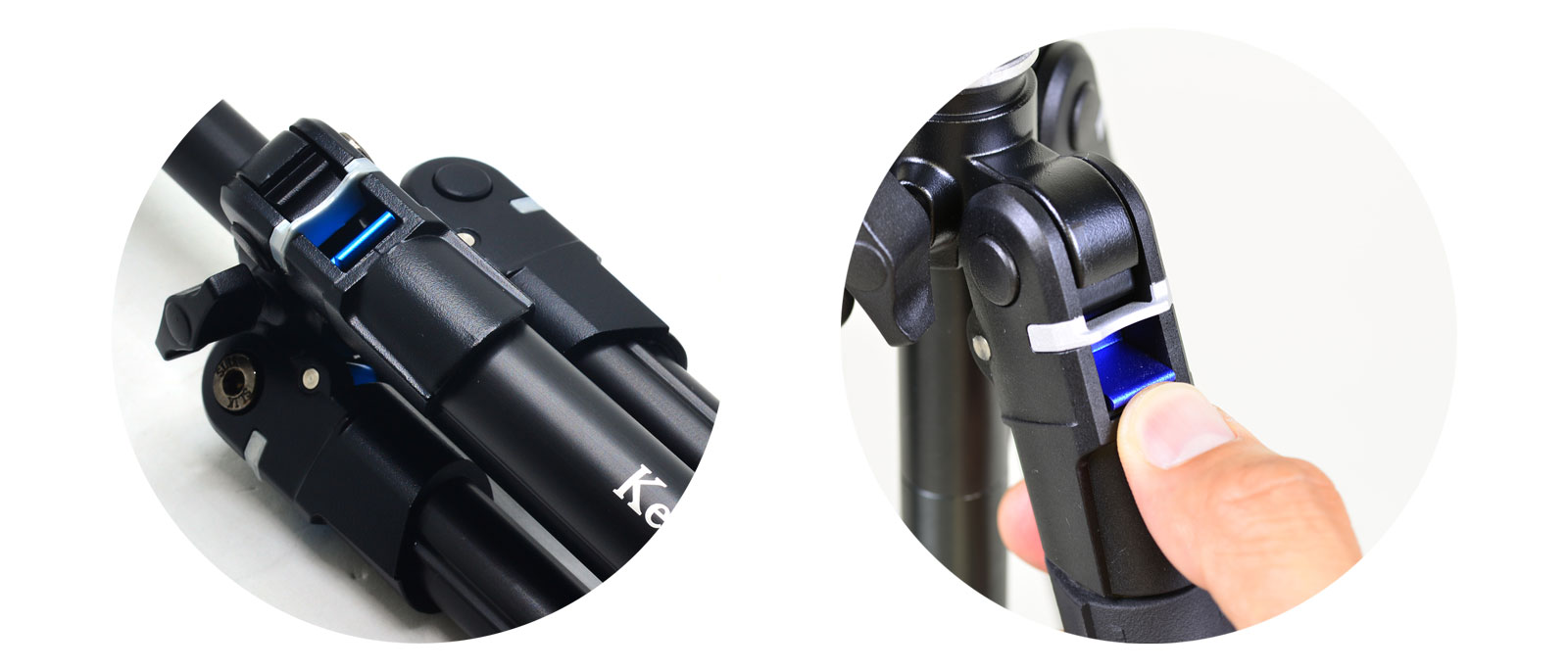 Low position setting provides low-angle photography possibilities
The center column of this tripod can be removed to shorten the length and further open the tripod legs for low angle shooting.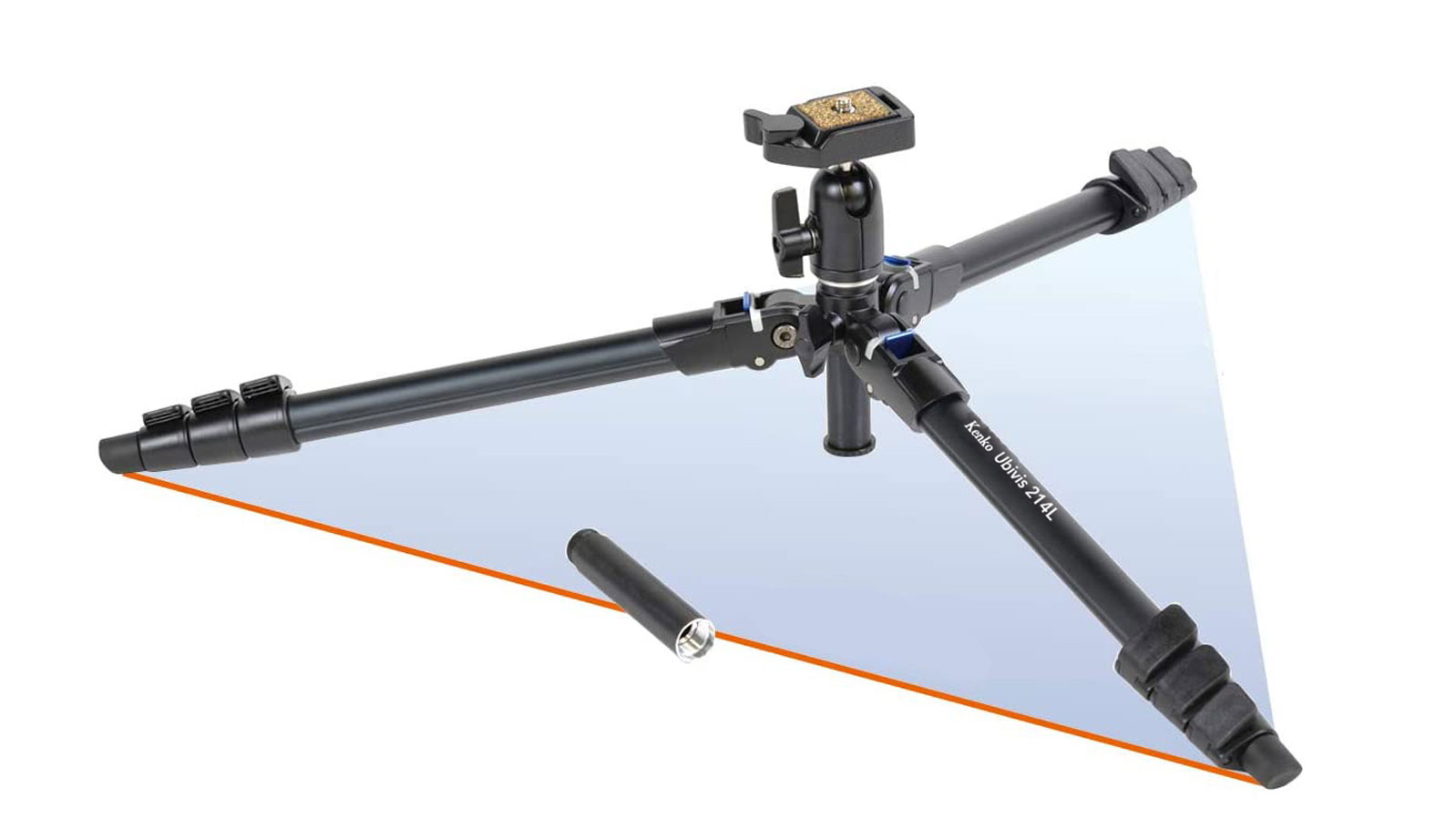 Quick shoe for smooth camera set-up
Tripods adopt a quick shoe mount that allows you to easily and quickly attach a camera without compromising stability. Install the quick shoe plate (included) on the camera beforehand. A coin is used to attach a shoe plate on camera.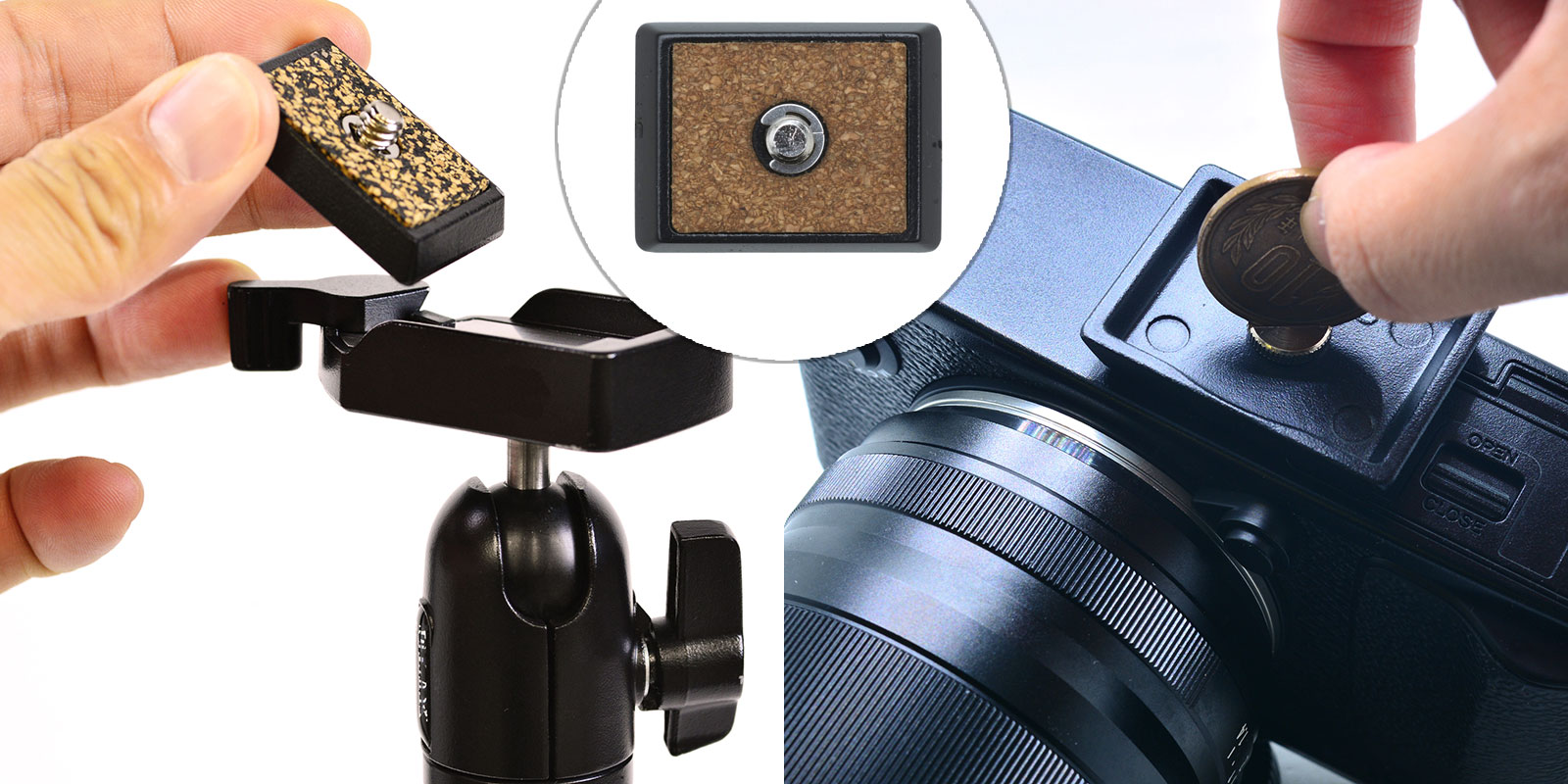 Steps:
Attach the shoe plate to bottom of the camera
Tighten the screw with a coin.
The quick shoe system allows you to instantly remove your camera when you want to take sudden photos by hand.
Lever type leg lock for easy operation
Equipped with a side-opening lever-type leg lock that allows you to quickly and comfortably release and secure your legs.