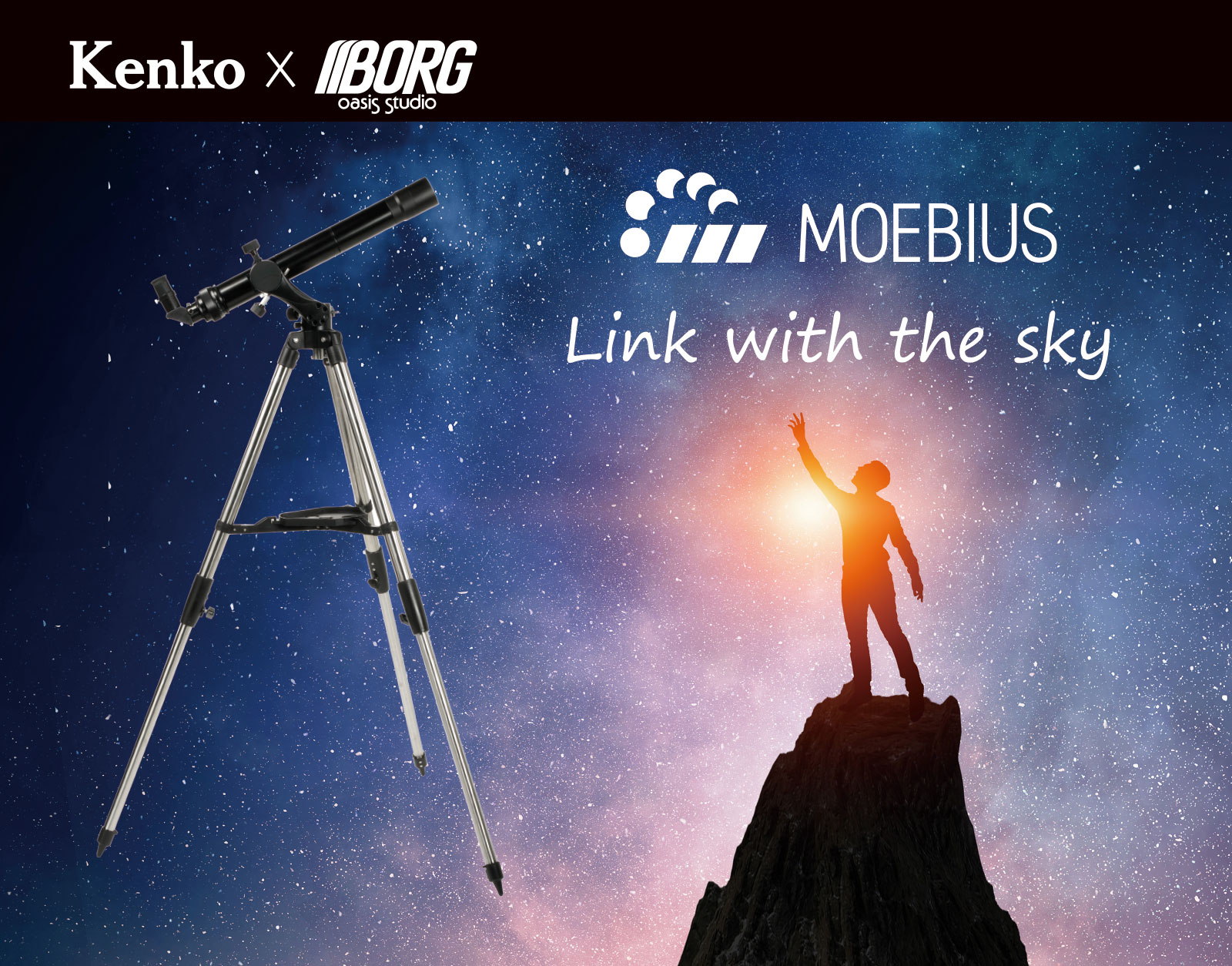 Product concept
Kenko Tokina presents the Moebius 55MT Telescope developed together with Japanese company Tomytec, who specializes in the production and sales of telescopes under the Borg brand.
This Kenko x Borg project aims to provide the market Japanese high-quality in a compact and easy to use tool for celestial observation purposes that stands beyond entry class telescope.
The telescope component is provided by Borg (Tomytec) with its 32-years history of high quality standards and know-how in production of premium optical products.
The most known advantage of Borg telescopes are their customizable design. All parts of Moebius telescope are compatible with Borg multiple accessories that allows user to build up its own unique telescope.
A robust tripod from Kenko ensures stable setting of the telescope.
Compared with conventional aluminum tripods, this Moebius tripod is made of stainless steel with two-section legs to adjust the height of the tripod for all kind of users.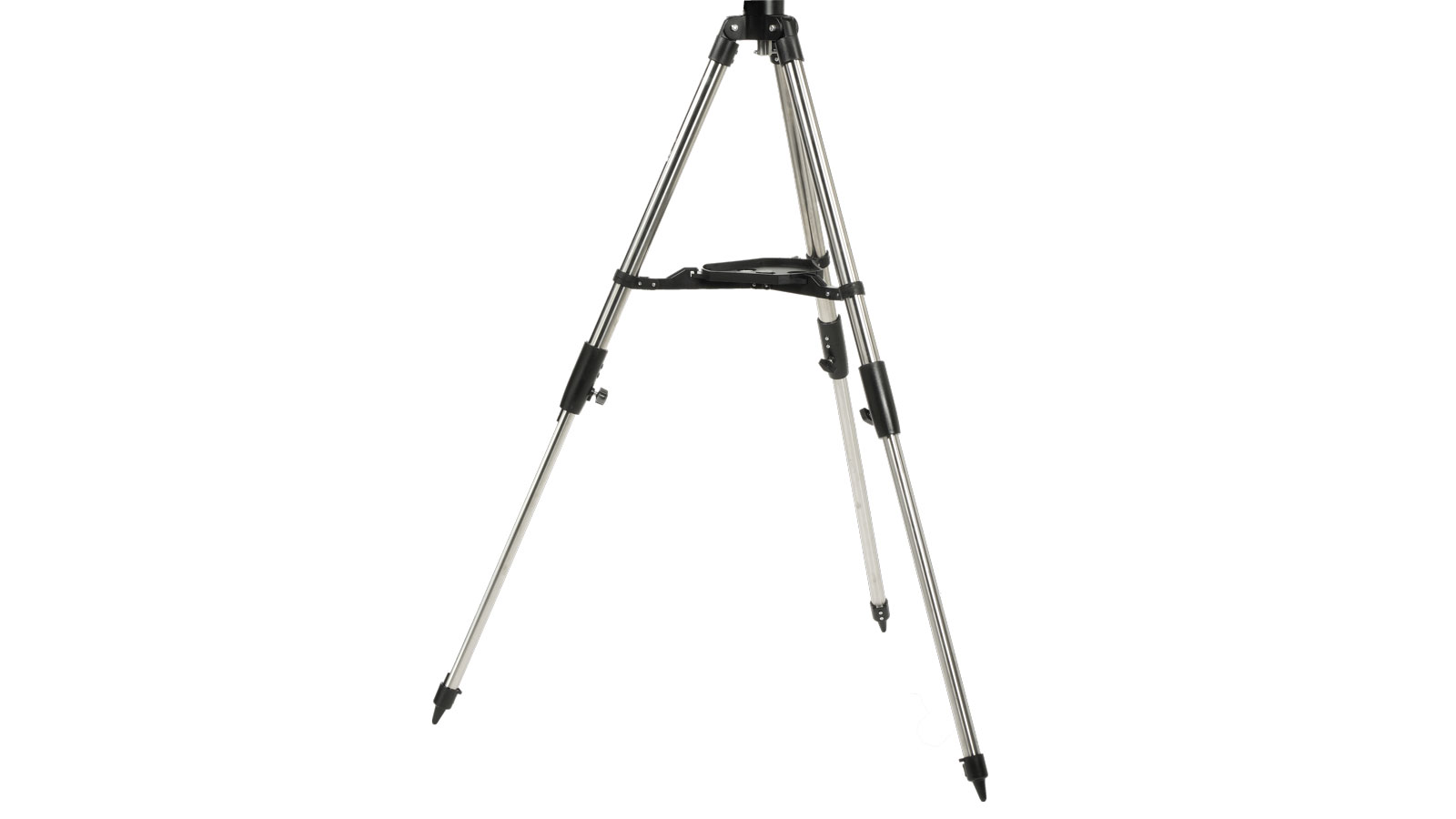 Specifications
| | |
| --- | --- |
| Type | Two-section leg, stainless |
| Height | 680-1100mm |
| Weight | 3.1kgs |
| Country of origin | Japan |