In this series of 7 articles we will introduce smart and creative hacks to shoot amazing photos using the Kenko AI Flash AB600-R from famous Japanese photographer Kazuyuki Hagiwara. This article is 6th.
Lately, the time we spend indoors has been steadily increasing. In light of this, I thought I would capitalize on the situation and try some shooting within the home. With the concept which I have titled 'Shooting at Home!', I will be utilizing the Kenko AB600-R to introduce new ways of flash photography and a wide range of usages for camera flashes.
With this concept, I will be making use of regular household items as subjects for my photography. For part 2, my subject was a mandarin danish. This time around, I wanted to produce a sweet-and-sour, citrus feeling to my shots. The equipment I used was a single AB600-R and a transmitter. In order to take in diffused light from a large light surface, I utilized tracing paper, taped to two bottles of water.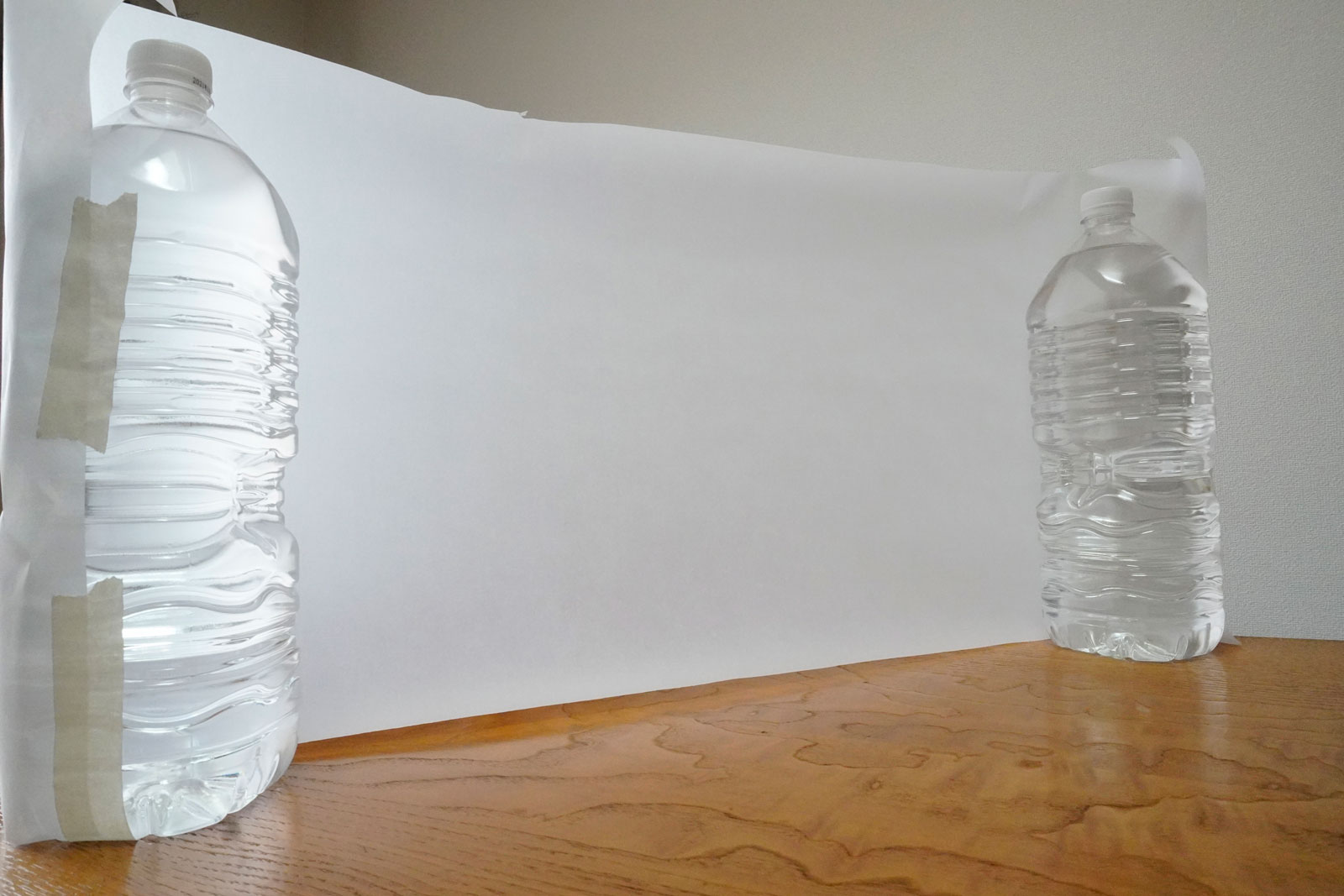 With tracing paper, light will soften and diffuse. This method allows for even considerably large subjects to be captured, and can be set up almost anywhere.
Firstly, I will place the flash in a position that will allow half back lit lighting with the subject.
While test shooting, I arranged the angle of the light imaging according.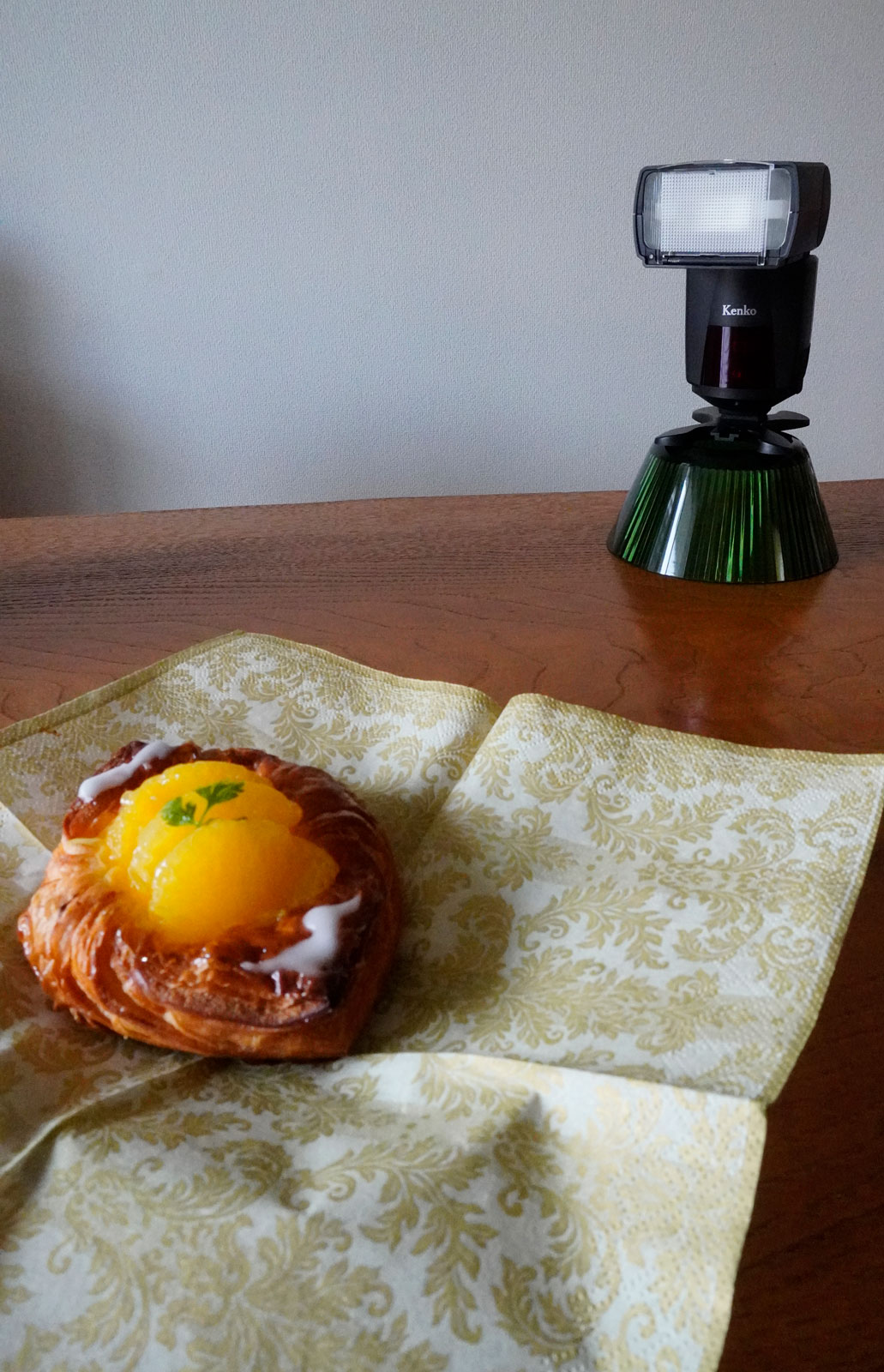 I set the tracing paper between the subject and flash.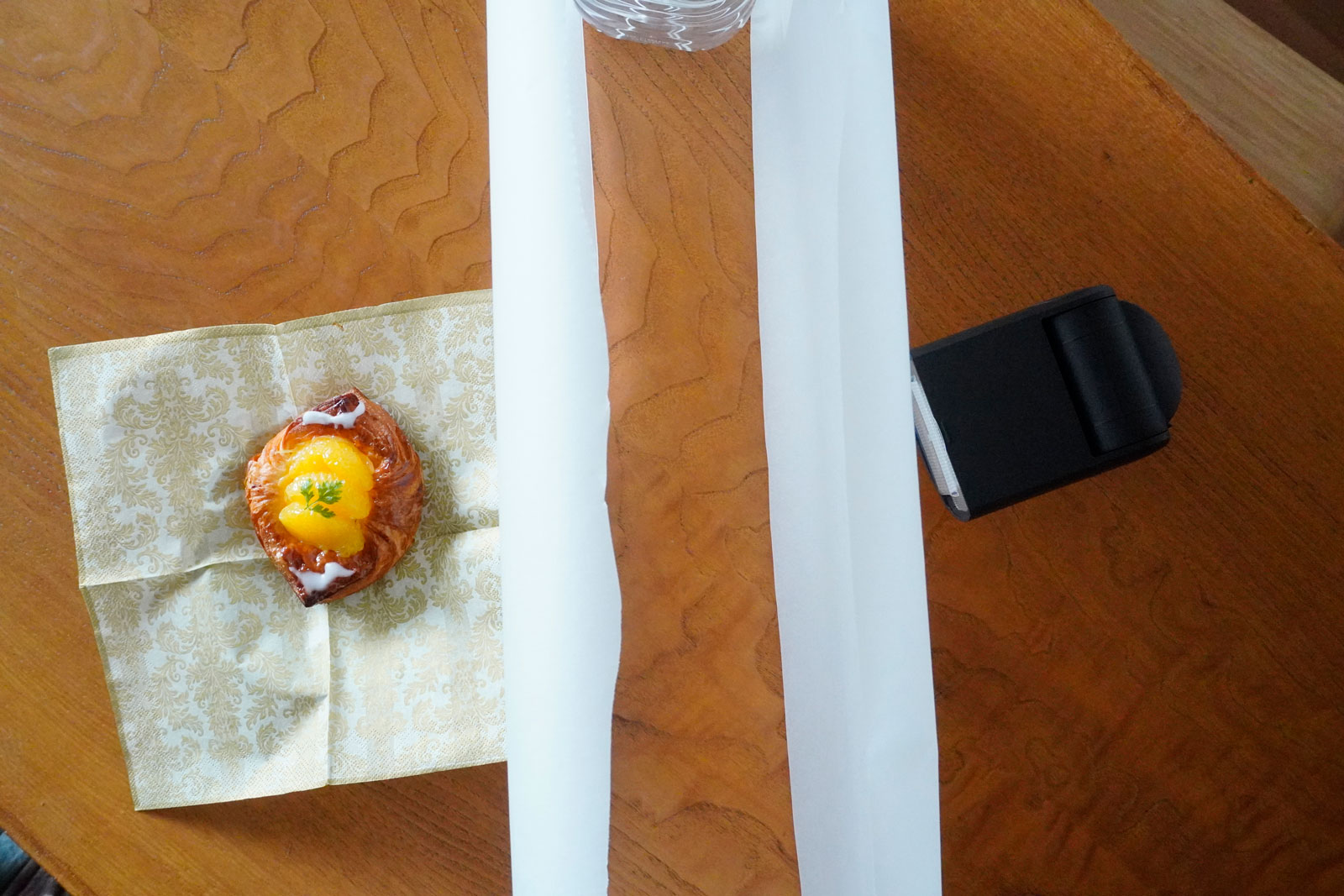 I wanted considerably soft light this time, thus I wrapped the paper around the bottles, creating two layers. If you copy this method, your lighting will soften greatly.
The light created mimics light shining through a window. The results: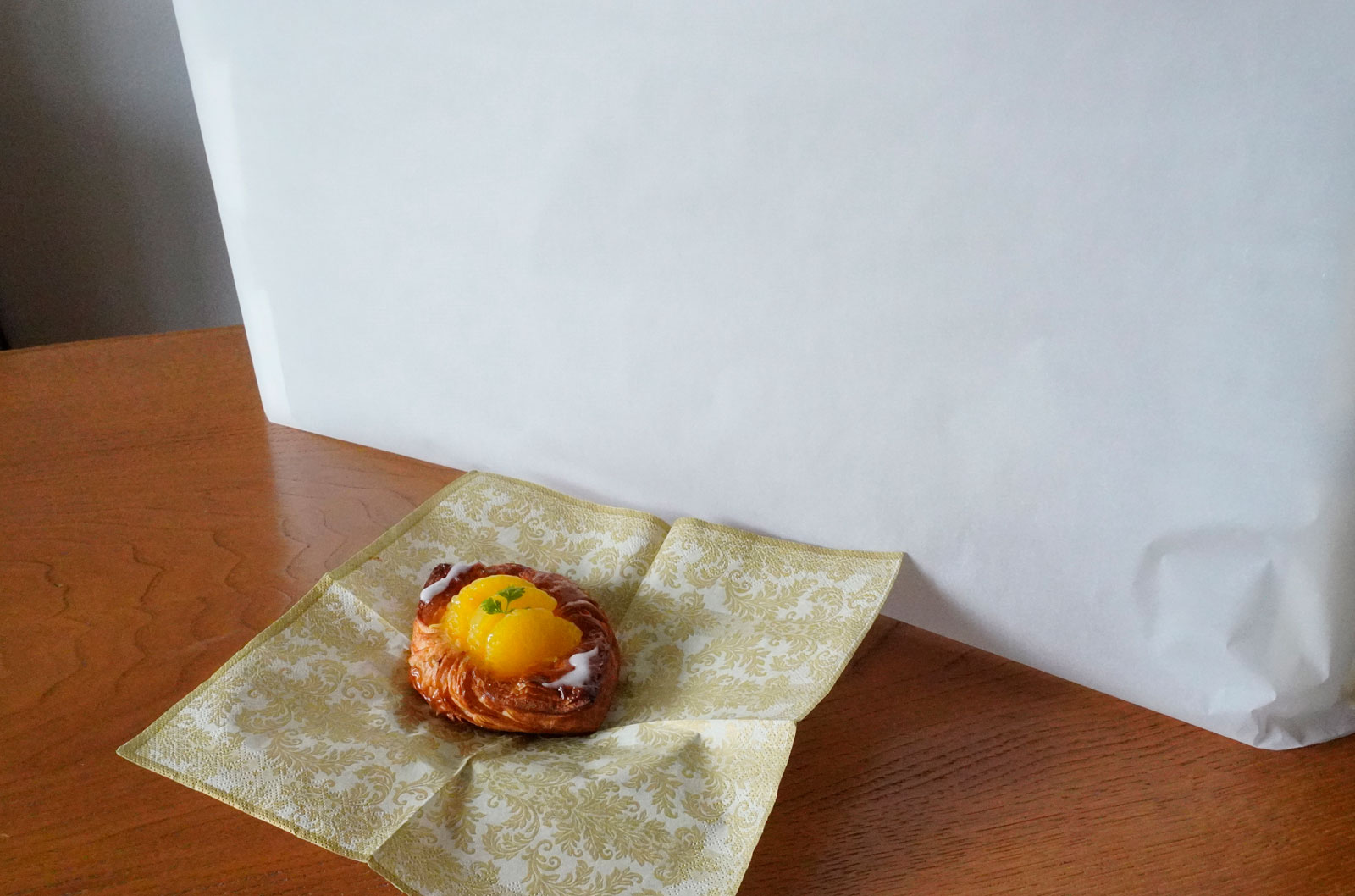 Utilizing the flashes built-in wide panel, and zooming in manually to 20mm, the light softened. The captured image: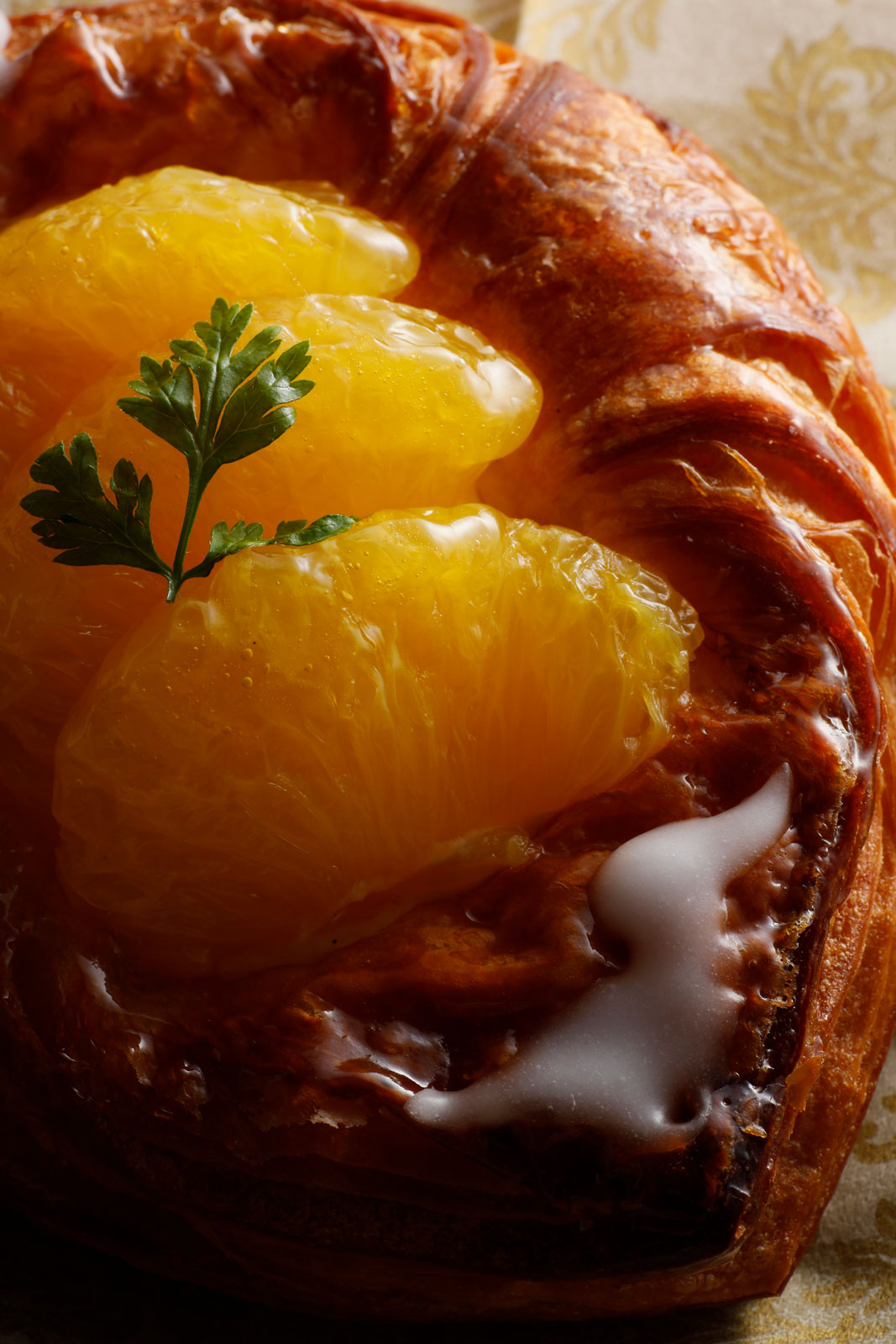 Light intensity was set manually at 1/4. The syrup in the foreground and the danish was captured to great effect. The photo portrays a luxurious, full-of-flavor aesthetic to the danish.
I wanted to then take a shot that showcases a little more of the mandarin's freshness. I laid a container underneath the flash to raise it up and allow more light onto the subject. I also set the aperture to f/11, making the image lighter. The shot turned out like this: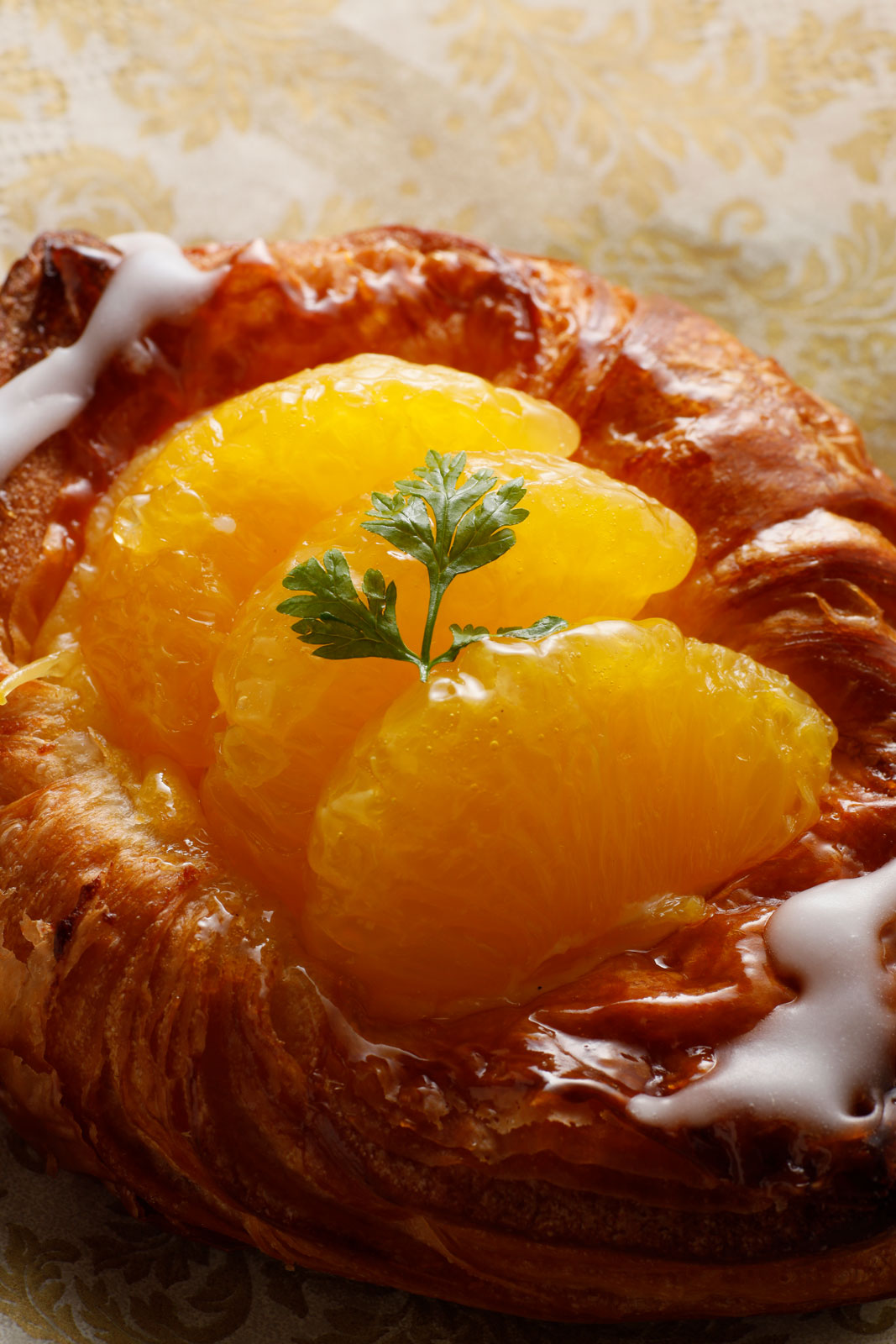 As you can see, this image feels a lot fresher than the previous one.
Outline
Turn the flash to 'off camera' and emit light with the transmitter.
Use tracing paper and water bottles to create a wide, soft light surface.
Using the flash as back lighting mimics light shining in from a window.
What was your impression?
Even without a stand, you can use water bottles in place of a light box. Please try it yourself! Until next time!