We are glad to announce a new Kenko NOSTALTONE filters.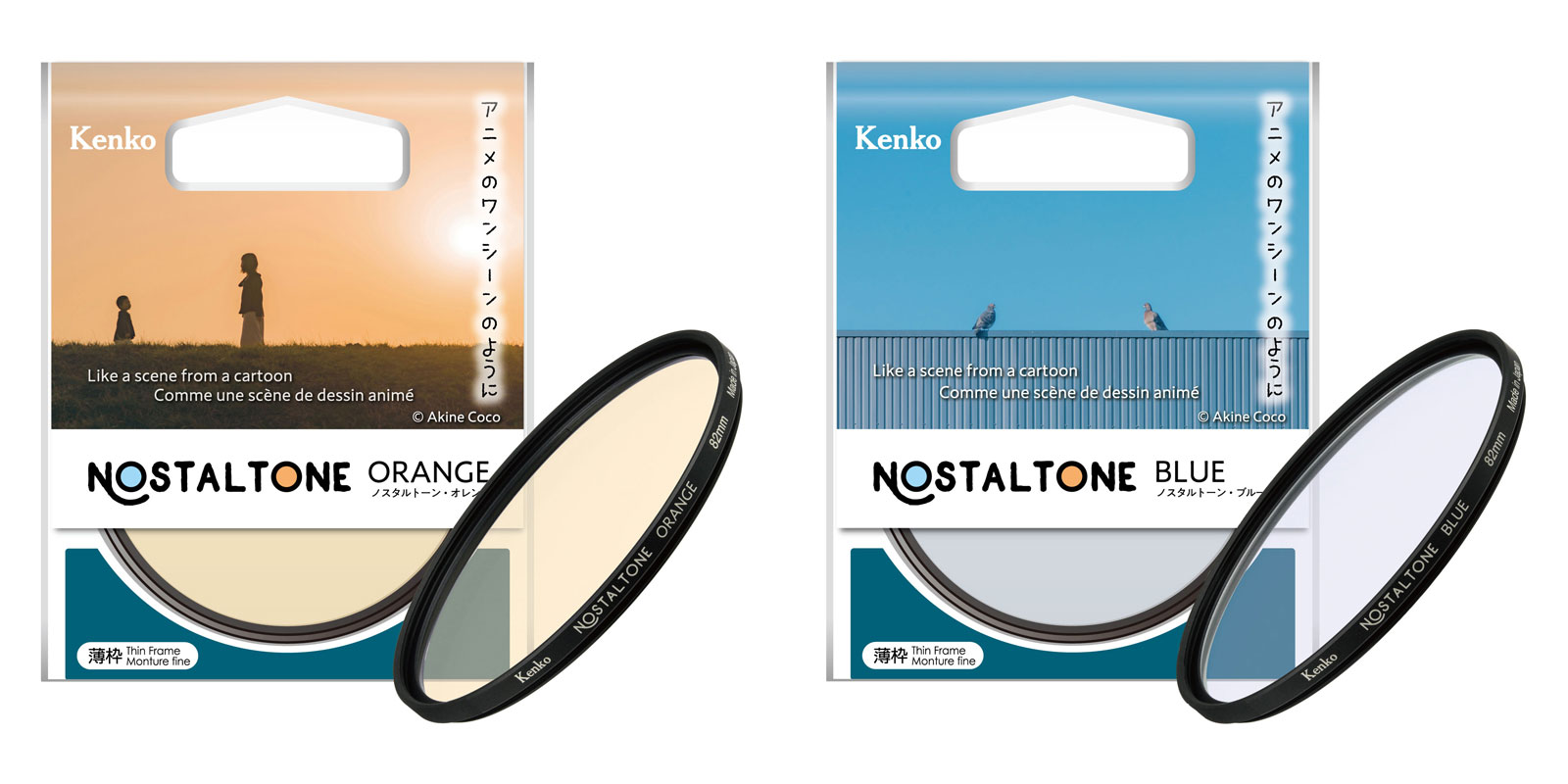 Developed in cooperation with Akine Coco, who has over 330,000 followers on Twitter.
Two types of filters, NOSTALTONE ORANGE and NOSTALTONE BLUE will be released to create a nostalgic expression and the vibes of a scene like from an anime.
Some of the world's most highly acclaimed Japanese animations fascinate people not only with their characters and stories, but also with their background art. They depict fantastic worlds and beautiful rural and urban landscapes that you would love to visit and photograph in such places.
NOSTALTONE is a filter that was created with the goal of creating a landscape that is "like a scene from an anime," a familiar scene that will move your heart with its warmth. It adds a warm and nostalgic atmosphere, which is enhanced with dramatic flares and ghosting to express the world in a nostalgic way. Two types, NOSTALTONE ORANGE and NOSTALTONE BLUE, with different nuances of color, contrast, and light diffusion effects, are available.
Main features
Nostalgic color effect filter that make landscapes like a scene from an cartoon.
Developed in cooperation with Akine Coco who is a popular around the world.
Low profile frame for the wide angle lenses.
Knurling frame for easy attaching and detaching operations.
Made in Japan.
Sales will commence on August 19, 2022.
---
About Kenko
Kenko is part of Kenko Tokina Co., Ltd. - leading optical manufacturer and trade company specializing in manufacturing and sales of Kenko brand photo accessories like photographic filters, conversion lenses, extension tube sets, mount adapters, binoculars and other products that make one's lifestyle more exciting.
Kenko Tokina Co., Ltd. | International Division