Celeste series is the top state of the art range of filters, that was developed with high-end professional photographers in mind, featuring outstanding anti-reflection performance combined with Anti Stain Coating (ASC) and newly designed fashionable frame with high ergonomic abilities. Celeste UV cuts UV rays that negatively affects the image when shooting in the open air. At the same time UV filter serves a good deal to protect expensive front optical element of the lens from physical damage.
Celeste filters promises to provide satisfaction for any professional photographers with most insistent demands to the quality and maintenance routine. Celeste filter series guarantees almost close to zero negative interference with the light.
Celeste UV is presented by full range of the sizes from 37 - 82mm to use with lenses for DSLR or mirrorless cameras.
Name's Origin
Coming from the Latin word "caelestis" that means magnificent, something above human possibilities and the Italian "celeste" which represents the color of the clear sky, the Celeste filter series promises the best optical performance and superior advantages to the photographer.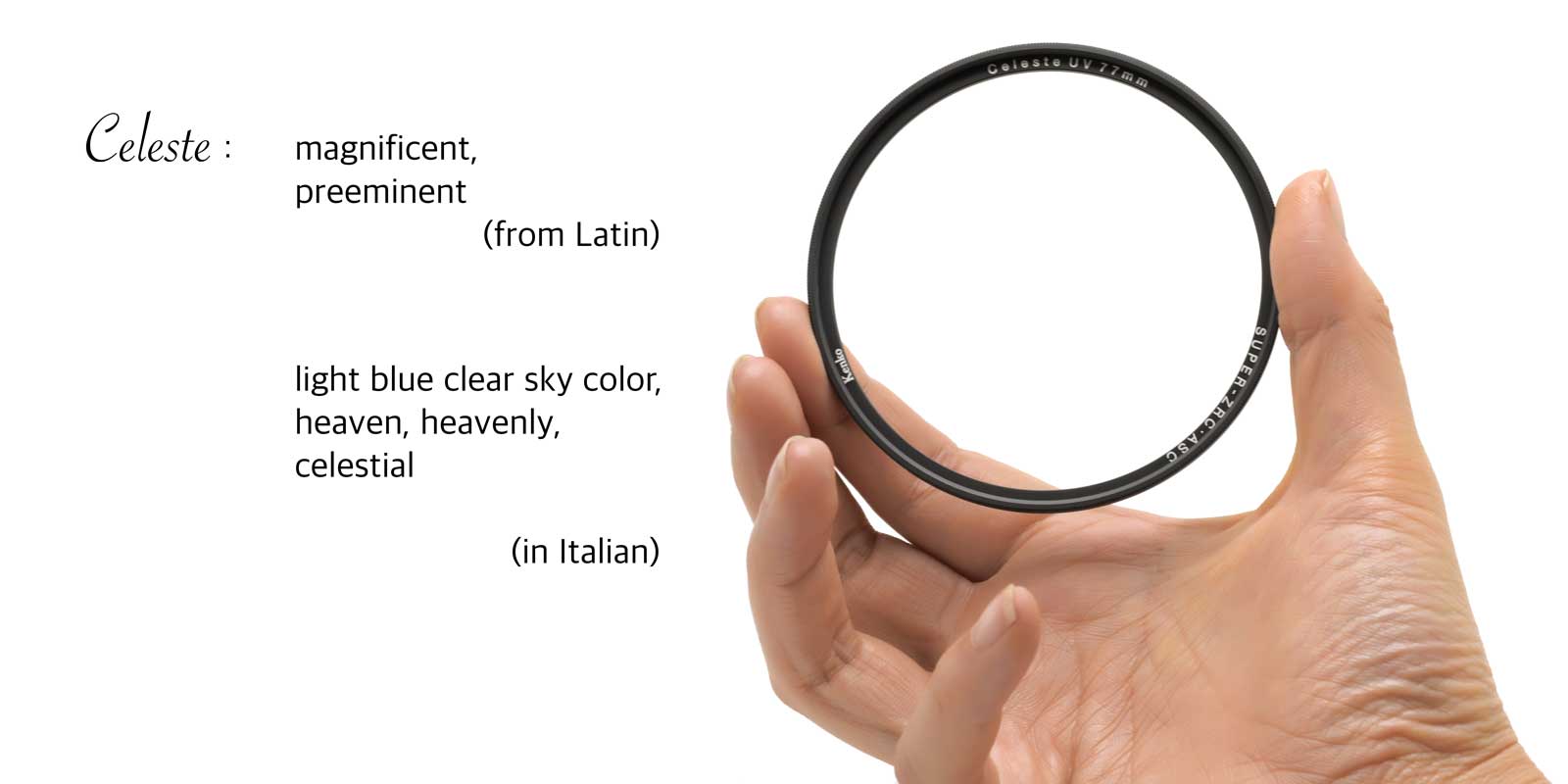 Extremely Low Light Reflectivity
Celeste UV adopts 18-layer anti-reflection Super ZR-coating - improved version of Kenko ZETA filter series coating that provides astonishing results in light reflection performance. Thanks to this coating technology light reflectivity level is retained at 0.2% that is incredibly low, meaning that Celeste UV will transmits as good as 100% of the overall light coming into the lens. Taking in consideration 100% transparent, free of any color tint optical glass, this is the most pure and pristine filter ever made.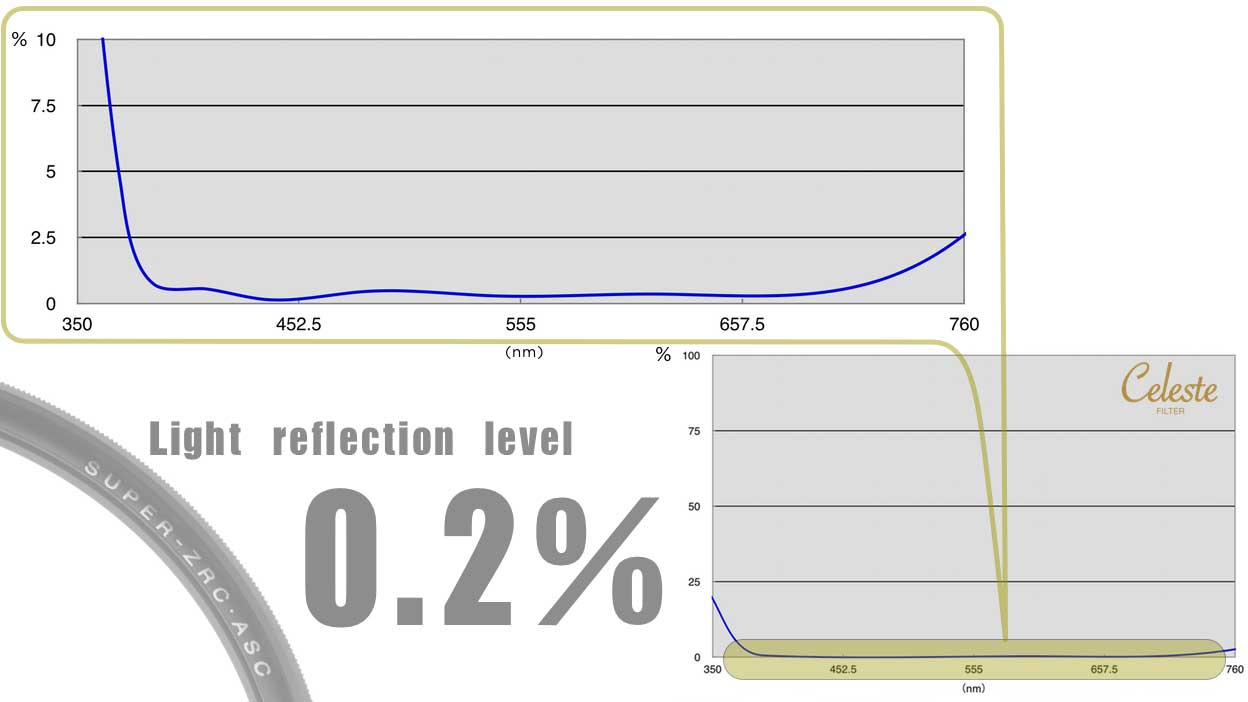 Anti-Stain Coating
Along with excellent light transmission abilities, Celeste UV performs impressive water and oil repellent features thanks to Anti-Stain Coating (ASC). Anti-Stain Coating is layered on both sides of the glass for easier and more effective filter maintenance. Less chance to catch dust on the filter and less chance to scratch filter while wiping the surface with cleaning paper.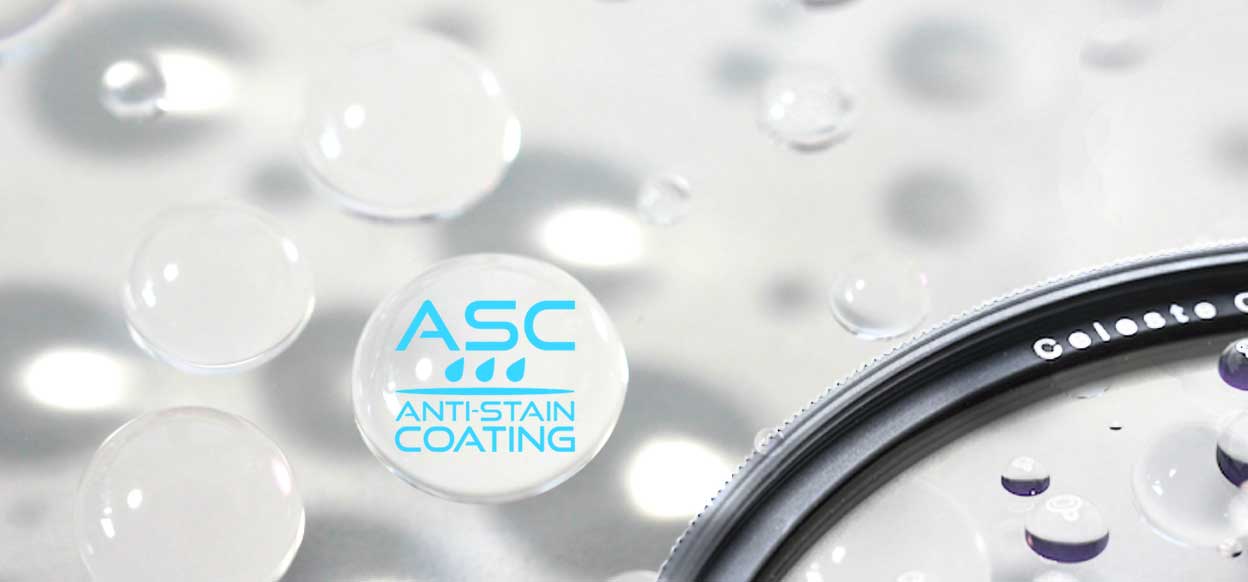 Water&Oil Repellent Performance
ASC effectively repels water, oil and smudges keeping filter surface clear in different shooting conditions. There is no more need to clean or wipe dust frequently. This ensures long product life-time compared to other brand filters coating that comes off in a quicker time if wipe filter more often.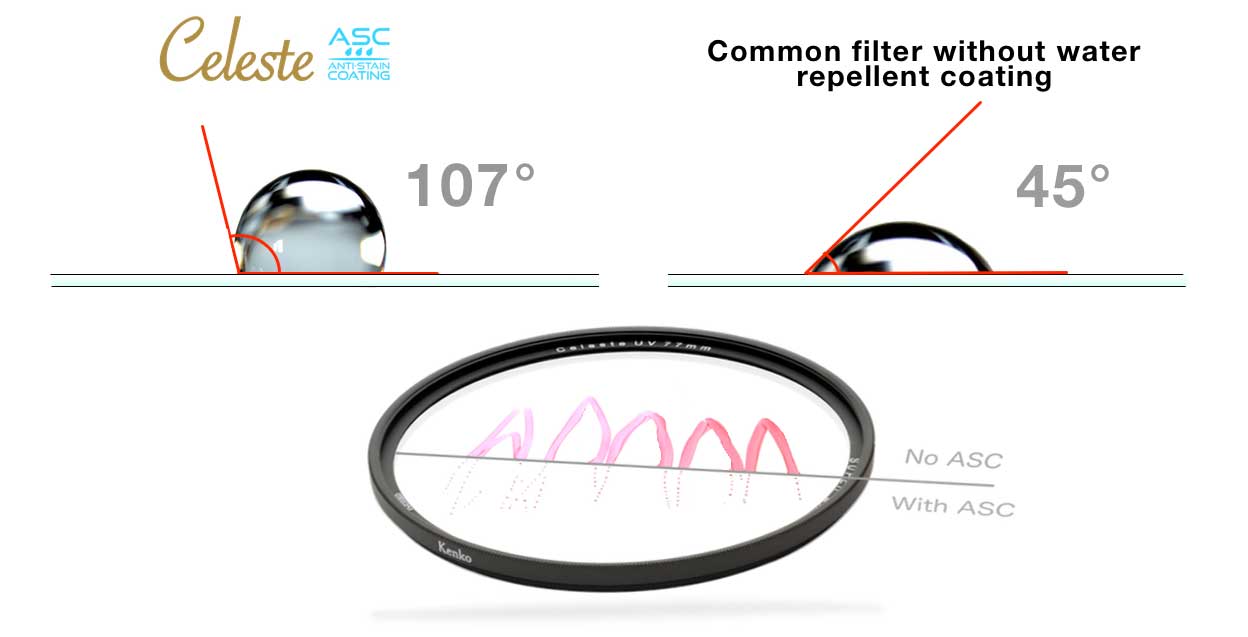 The Art of the Frame
The new frame of the Celeste UV filter is a result of long and intensive research of our engineers. Every part is designed and manufactured with precise and highest quality standards.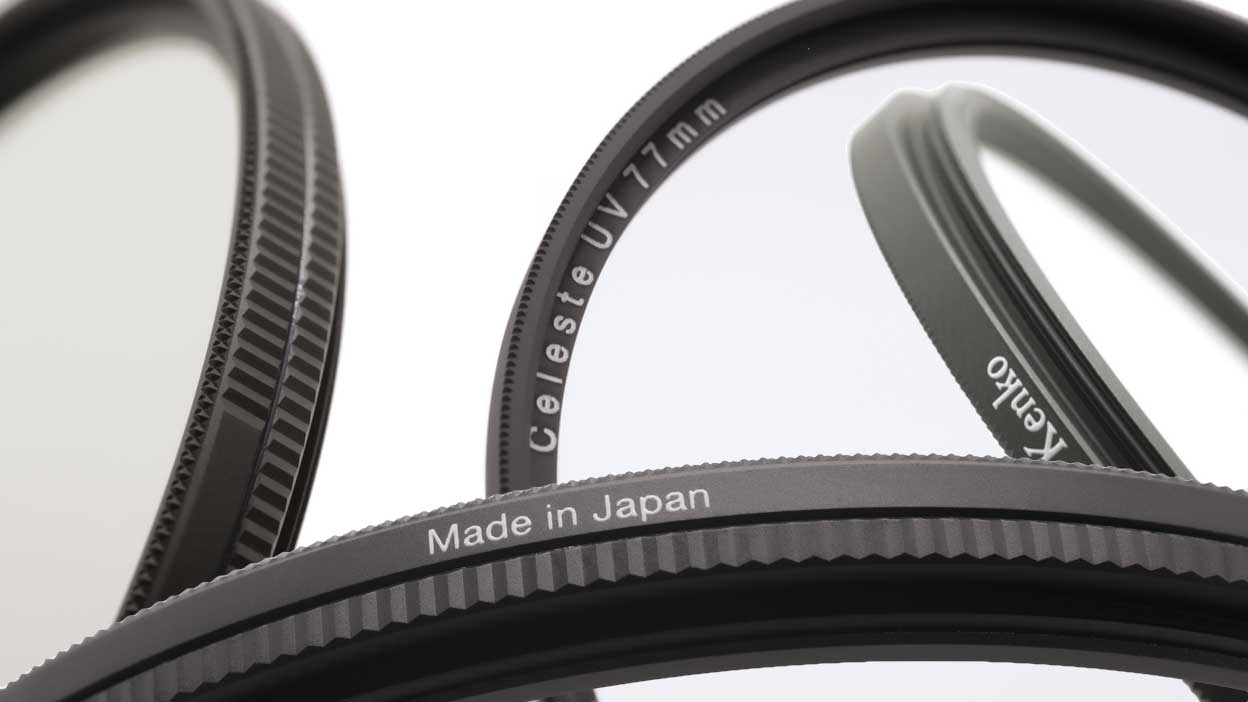 The Celeste frame obtained several features that bring real advantages to the photographer and differ Celeste series from other brands.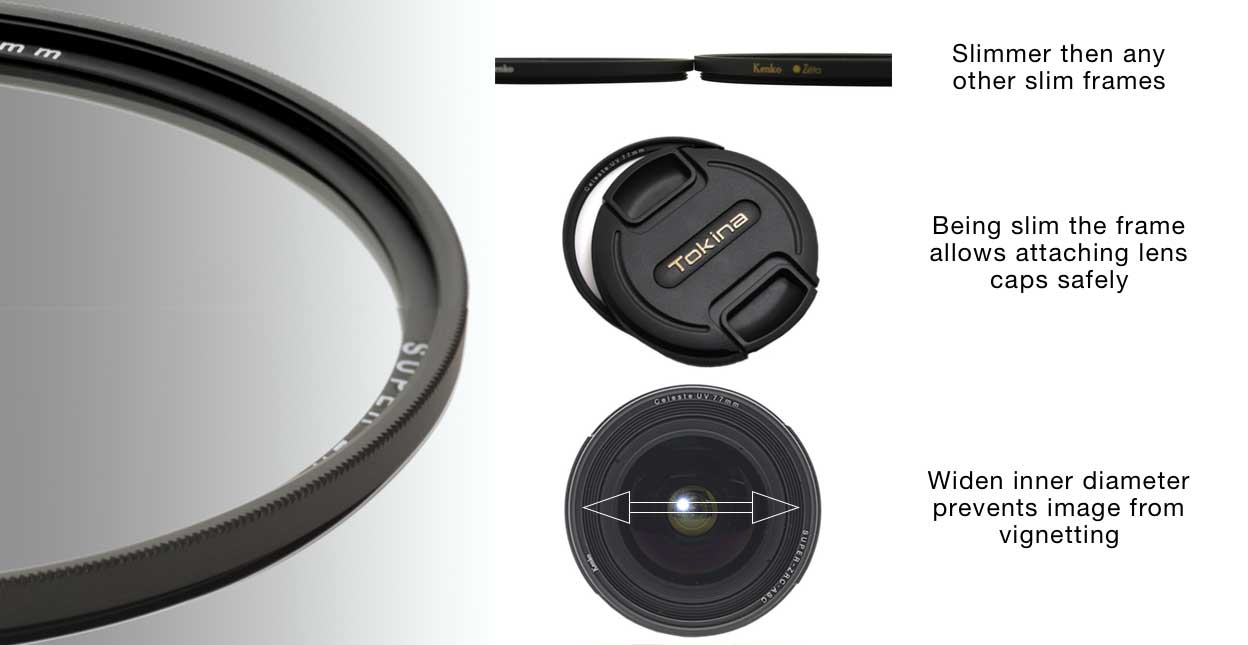 New Exclusive Package Design
Completely new elegant design of the package conveys clarity of the concept featuring all main advantages on the back side in the simplest and easy to understand way.