Two-compartment partition toto bag
Alezzo Toto Bag L design provides an inner two compartment partition that will let you carry a tripod*, a camera with lens attached and two additional lenses. The 4 pockets on one side are also particularly convenient to carry extra accessories.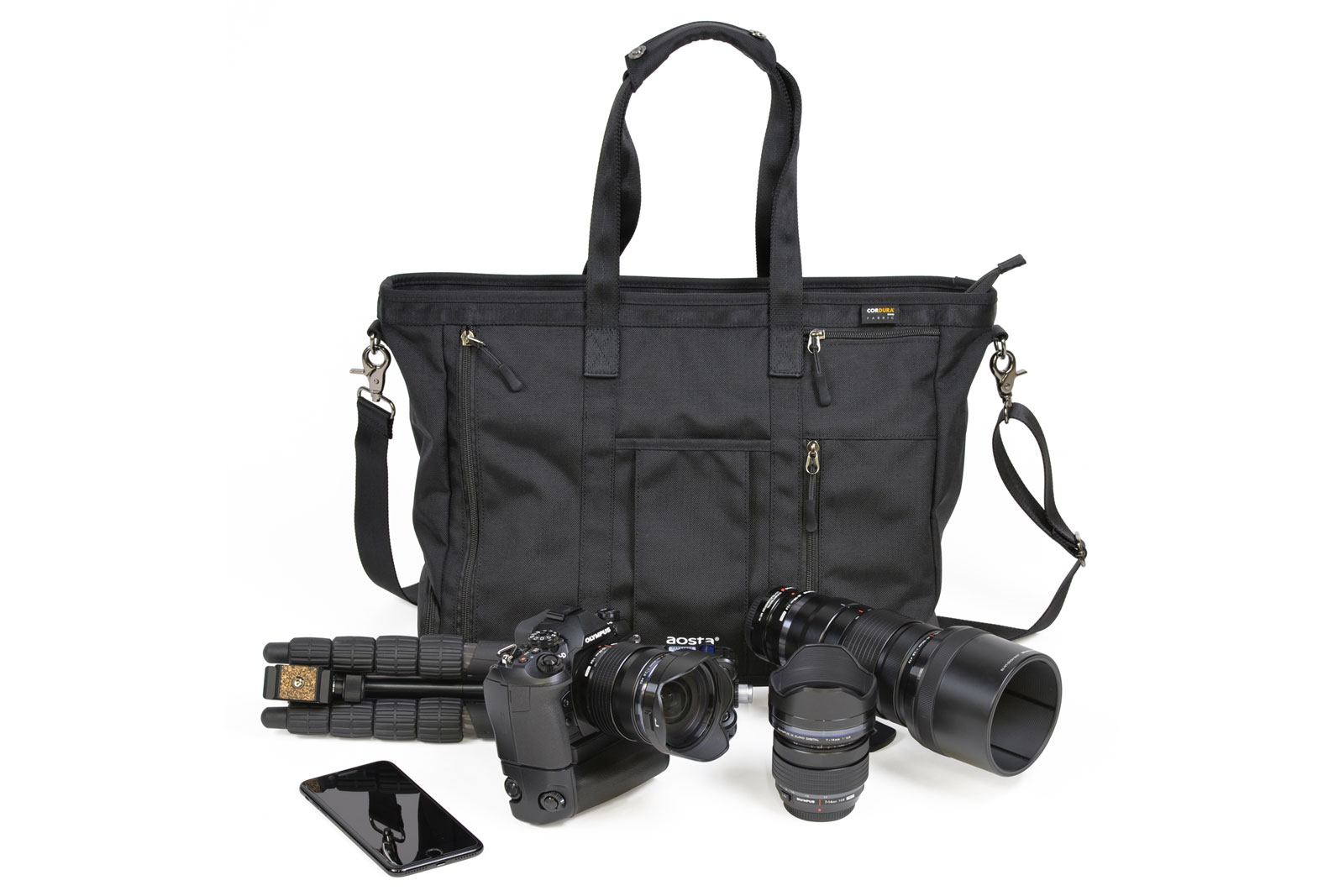 Capacity example
Upper compartment:
OLYMPUS OM-D E-M1 mark II
M.ZUIKO DIGITAL ED 12-40mm f/2.8 PRO
M.ZUIKO DIGITAL ED 7-14mm f/2.8 PRO
M.ZUIKO DIGITAL ED 40-150mm f/2.8 PRO
Bottom compartment:
* When the bottom compartment is used to carry a tripod, the bag may result unstable.
The bottom compartment is for tripod, with side zipper for quick access. When the bottom compartment is removed the bag will allow carrying a camera with attached tele lens in vertical position and other two additional lenses.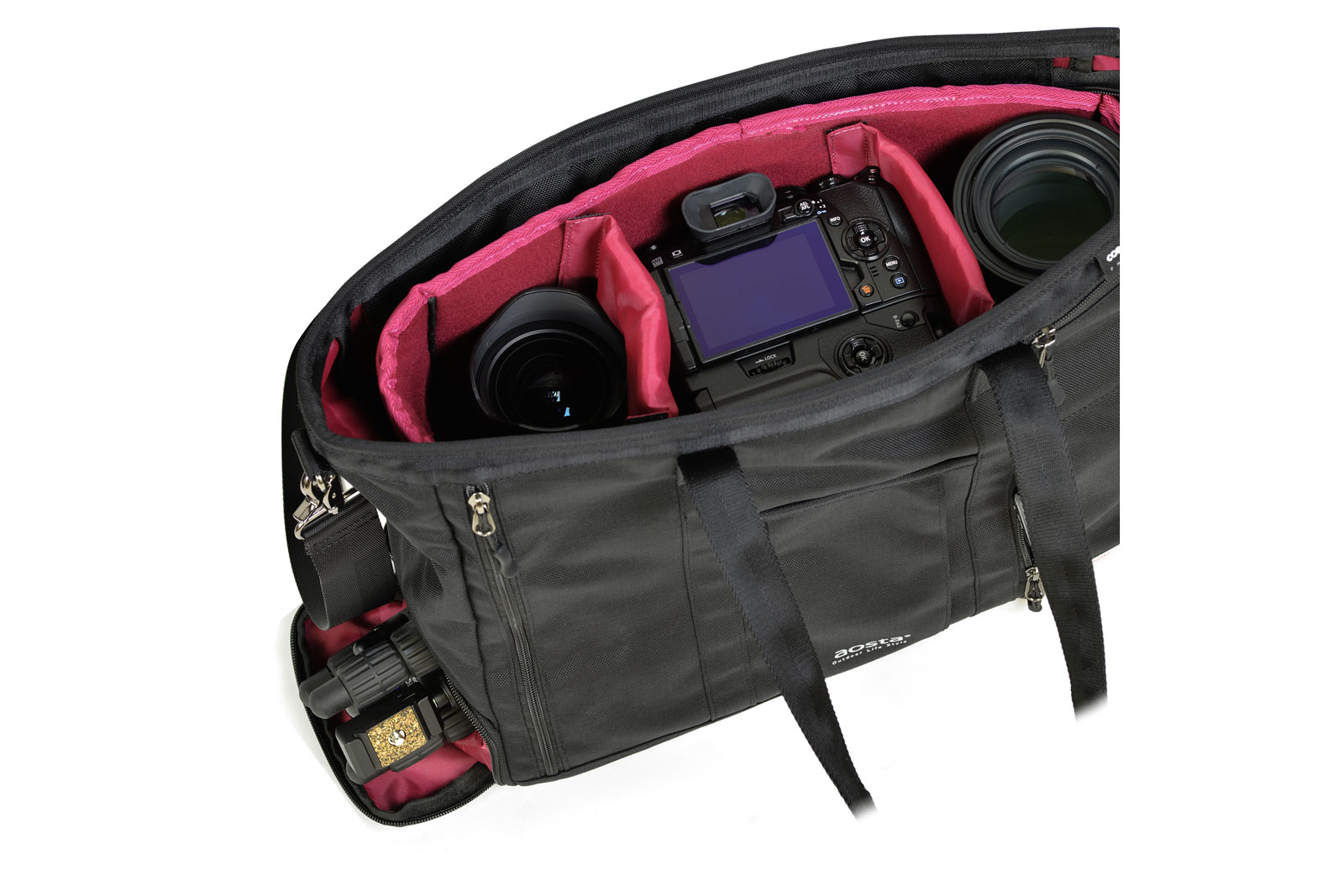 By removing the inner cushion you can also use this bag as a roomy and very convenient toto bag for everyday situations and casual occasions.
Carry-on belt
Alezzo Toto Bag L is equipped with an auxiliary belt on the back to be conveniently attached to the handle of your carry-on luggage.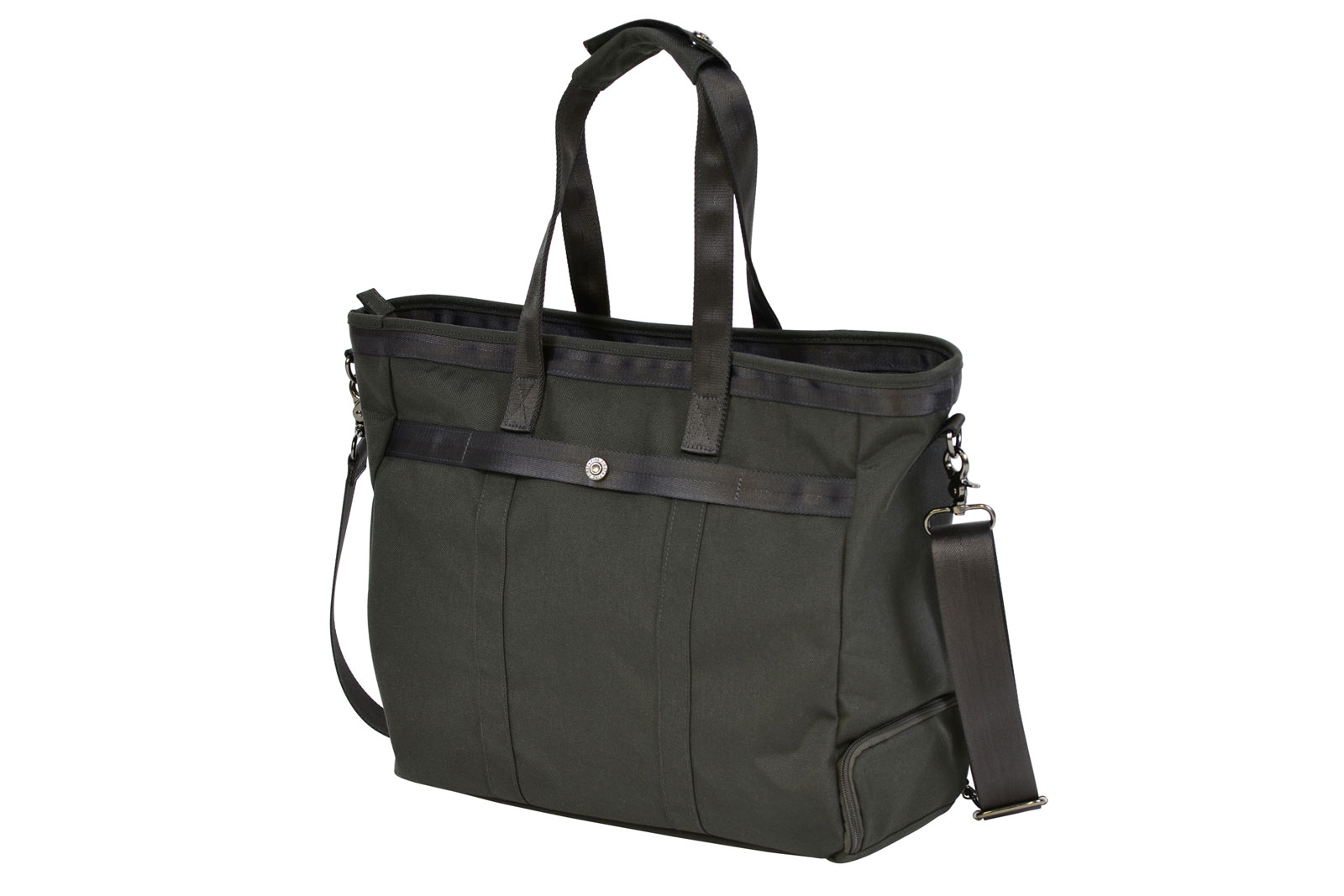 Resistant and durable materials
Alezzo Toto Bag L is made in CORDURA FABRIC nylon, known for its resistance and durability.