Large capacity
Fontana II Backpack L can contain up to 13" slim laptop, a middle class DSLR camera with standard lens, an additional DSLR camera with wide angle lens, two lenses and other extra accessories. Also, the inner mesh pocket is particularly convenient to store and carry small size accessories.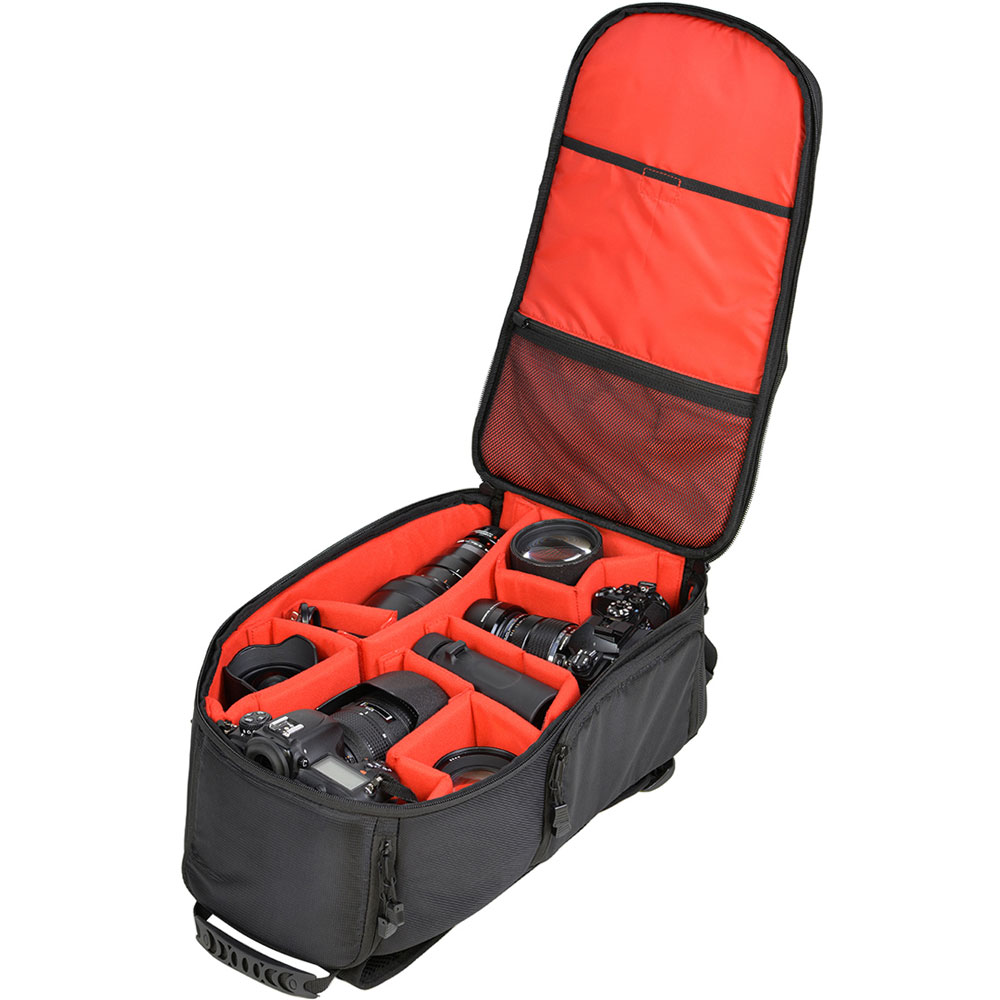 Capacity
up to 13" slim laptop
middle class DSLR camera
1 standard lens
additional DSLR camera
wide angle lens
2 lenses
additional accessories
Side and top zip
The zip on the left side of this backpack allows fast access to your camera with its lens on, without taking the backpack off. It is particularly convenient as it makes possible to have your camera at hand every time a good chance for shooting shows up. You can also have quick access to your other lens from the zip on the top.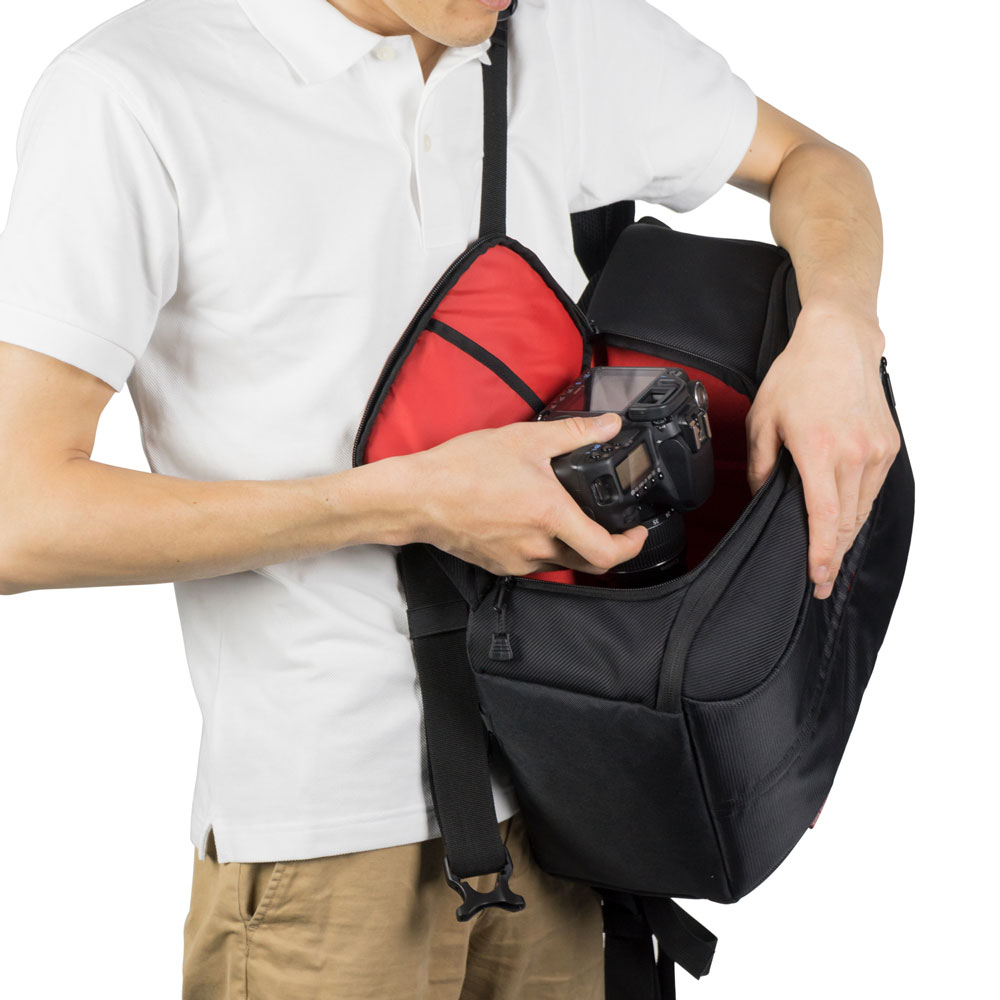 Anti-rain cover
The extractable anti-rain cover adds an extra plus of protection to your equipment during rainy days.