Kenko MC PROTECTOR PROFESSIONAL NEO incorporates improved anti-reflection coating compared to Kenko's basic Kenko MC PROTECTOR. It is a high transmittance, double-sided, multi-coated filter that is clear and does not affect the image. It protects the valuable lens from dust, dirt and scratches during outdoor shootings.
Kenko Professional Series is compatible with fast aperture lenses for professional photograrhers.
Low profile design compatible with ultra wide-angle lenses (*only 112mm)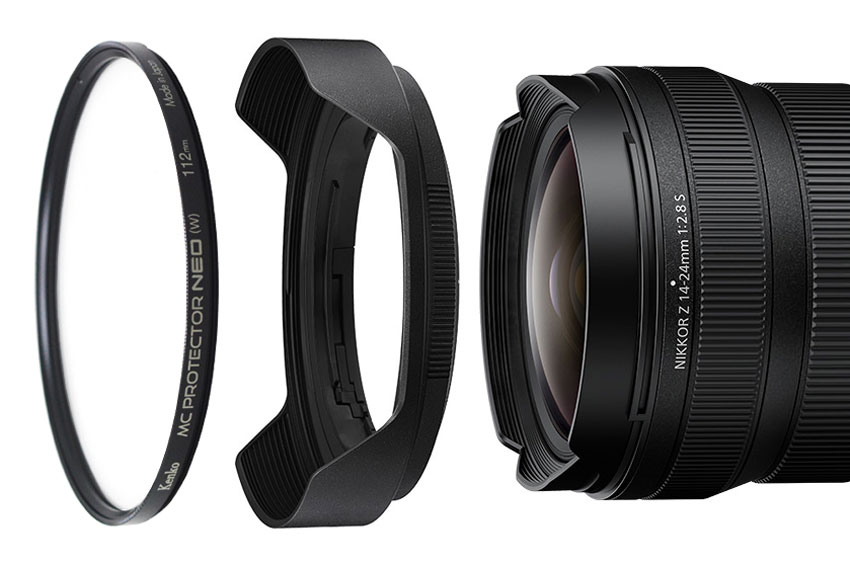 The filter frame with 112mm in diameter is designed with a thin frame so that it can be attached to wide angle lenses with a fast aperture, such as the Nikon Z 14-24mm F2.8, without worrying about vignetting.
The filter can also be attached to other focal length lenses as long as they can take 112mm size filters.
Multi Coating
Kenko MC PROTECTOR PROFESSIONAL NEO incorporates multi-layered anti-reflection coating measuring light reflection level less than 1%.
KNURLING EDGE FRAME
The frame of MC PROTECTOR PROFESSIONAL NEO is equipped with knurling surface to prevent slipping, making attachment and removal easy and stress-free.