Large capacity and open wide zip
Fontana II IS Backpack can contain a good quantity of different photographic gears, optical goods, electronic devices and extra accessories, and its open wide zip is designed to allow easy access to the carrying equipment all at once.
The inner two partitions are in different thickness to allow loading different lens models.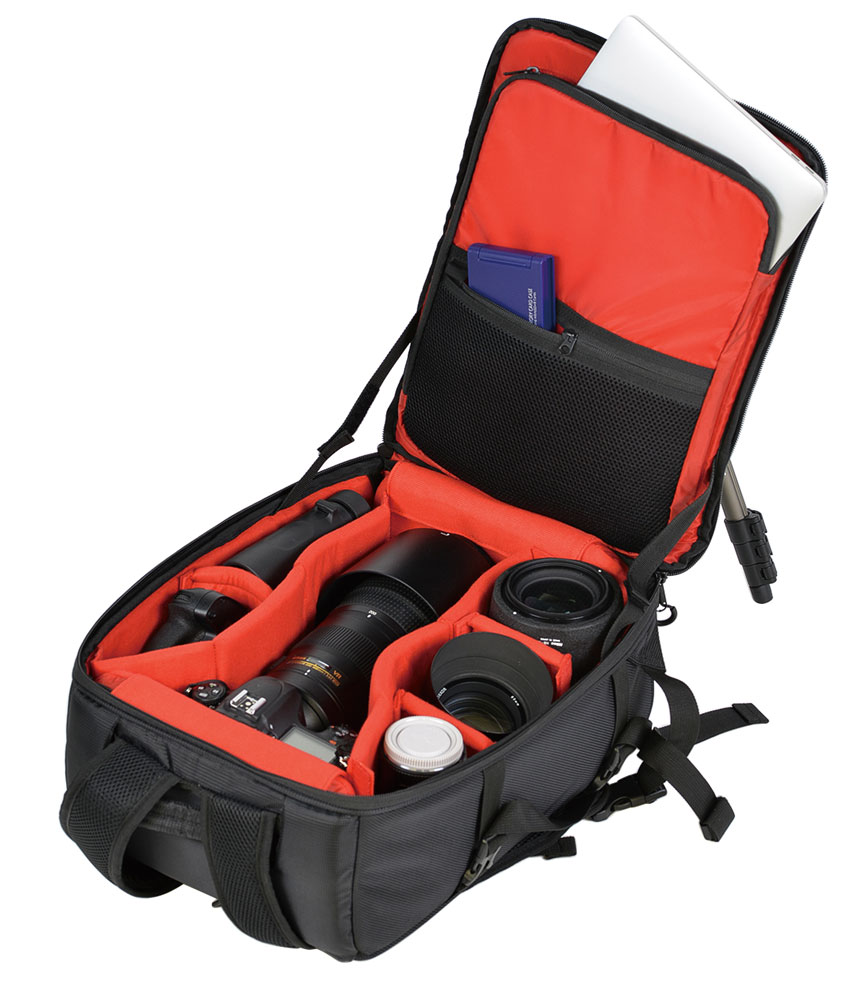 Capacity
DSLR camera
1 tele lens
2 lenses
additional optical goods (teleconverter, binoculars)
up to 13" laptop
2 in 1 backpack and chair
Fontana II IS design incorporates a metal-core frame that makes it possible to use this backpack as a seat*.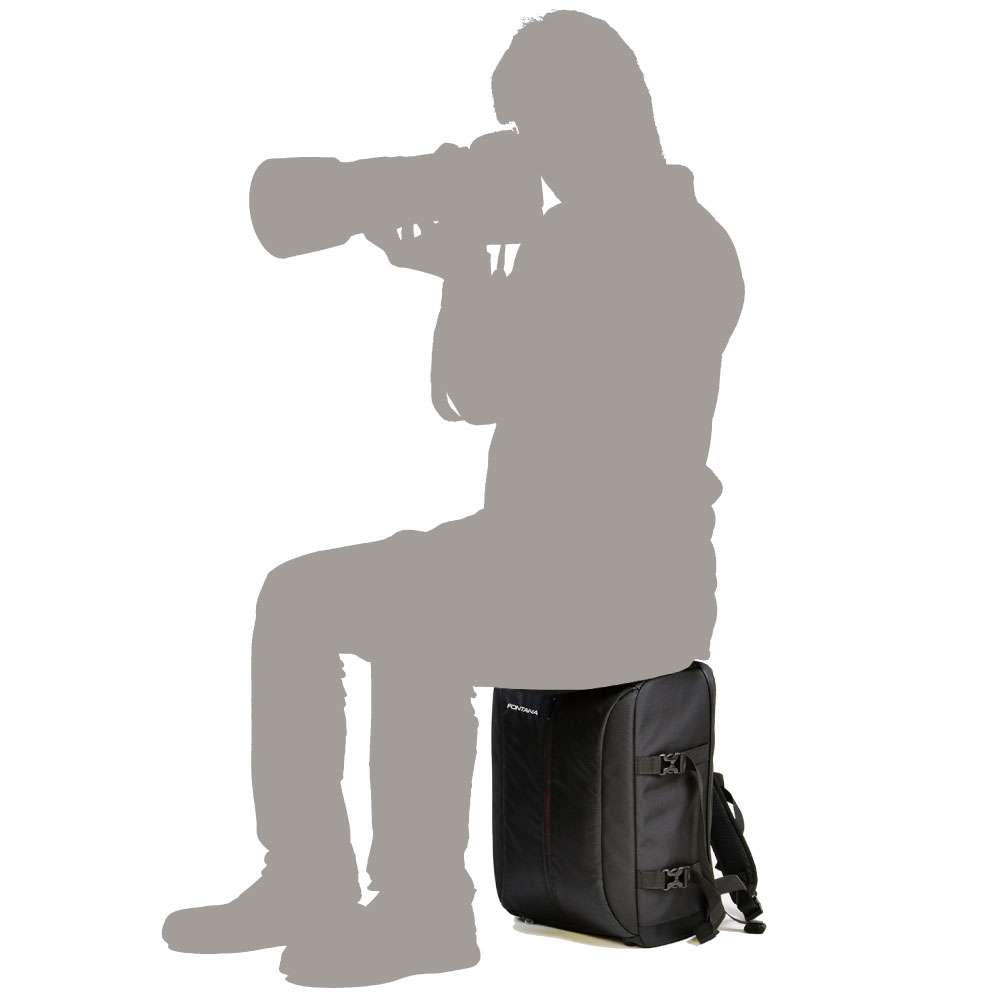 * This product does not guarantee your safety when used as a seat. Be careful of accidental falls and refrain from standing on this product.