Large capacity
Fontana II Shoulder L shoulder type bag can contain up to a 9.7" size tablet, a D810 class DSLR camera with vertical grip, two lenses and other additional accessories.
Also, the mesh pocket on the top is particularly convenient to store and carry small size accessories.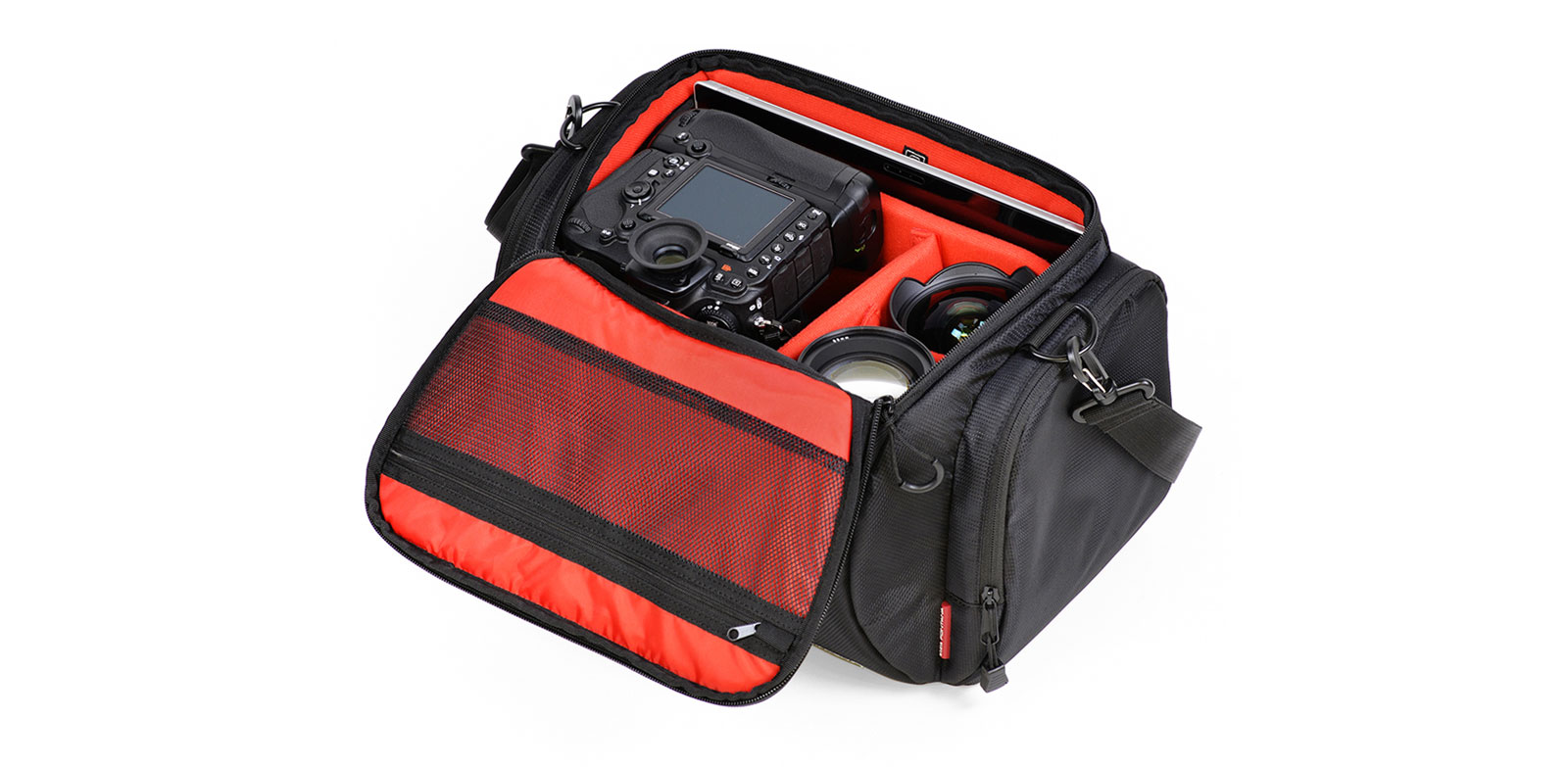 capacity
up to 9.7" tablet
middle class DSLR camera
1 standard zoom lens
2 lenses
additional accessories
Open wide zip
The open wide zip on the upper side is designed to allow easy access to all the carrying equipment at once.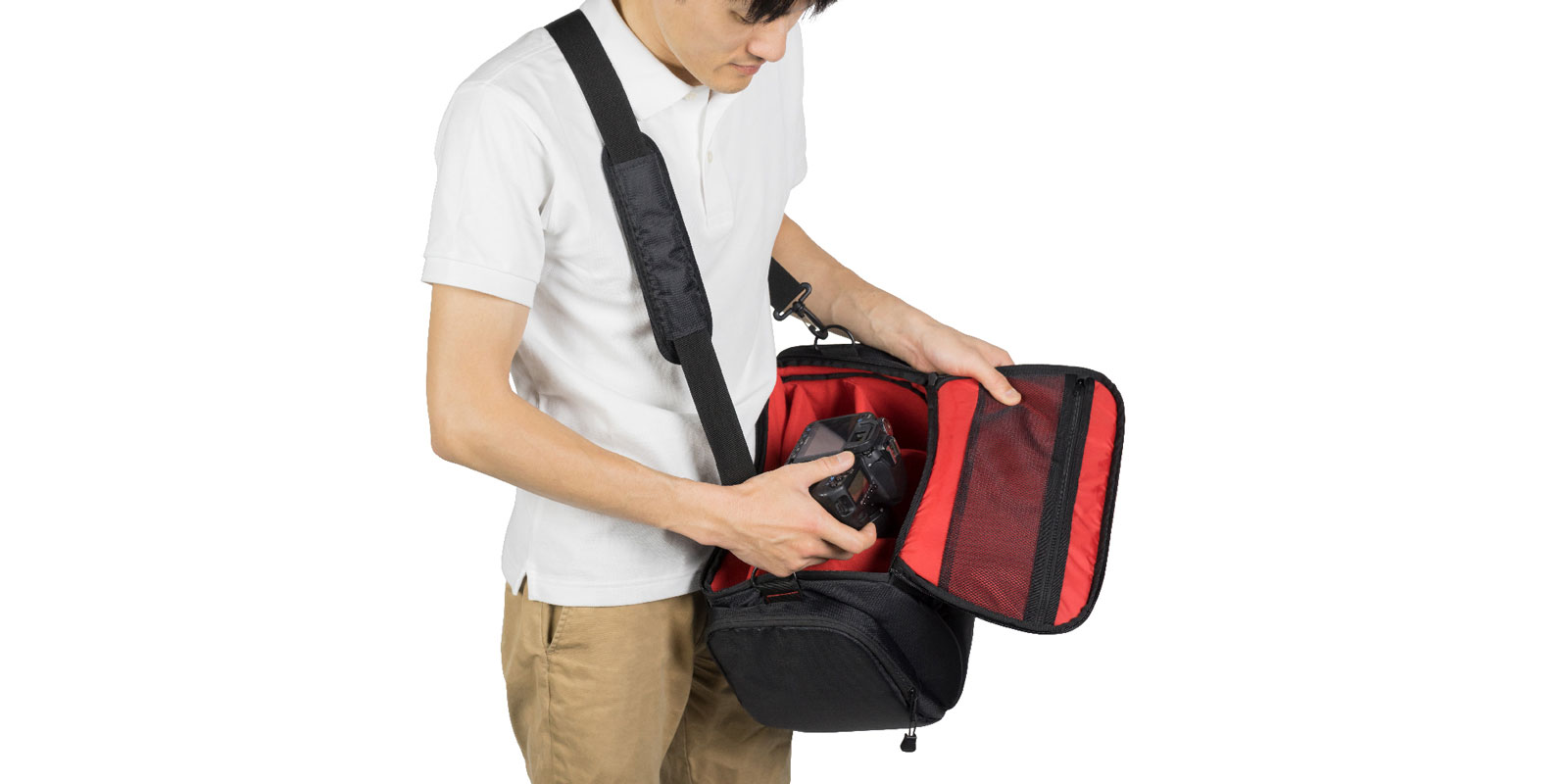 Anti-rain cover
The extractable anti-rain cover adds an extra plus of protection to your equipment during rainy days.