Overview
Sanctuary II RK250 is a backpack specifically designed to conveniently carry those popular, and voluminous, 200-500mm range super tele lenses with a DSLR camera attached, but it is also roomy enough and smartly designed to load other additional items like a laptop, a tripod, a pair of binoculars and extra accessories.
You can thus carry all your gears and necessary equipment for your shooting session even in the most extreme locations.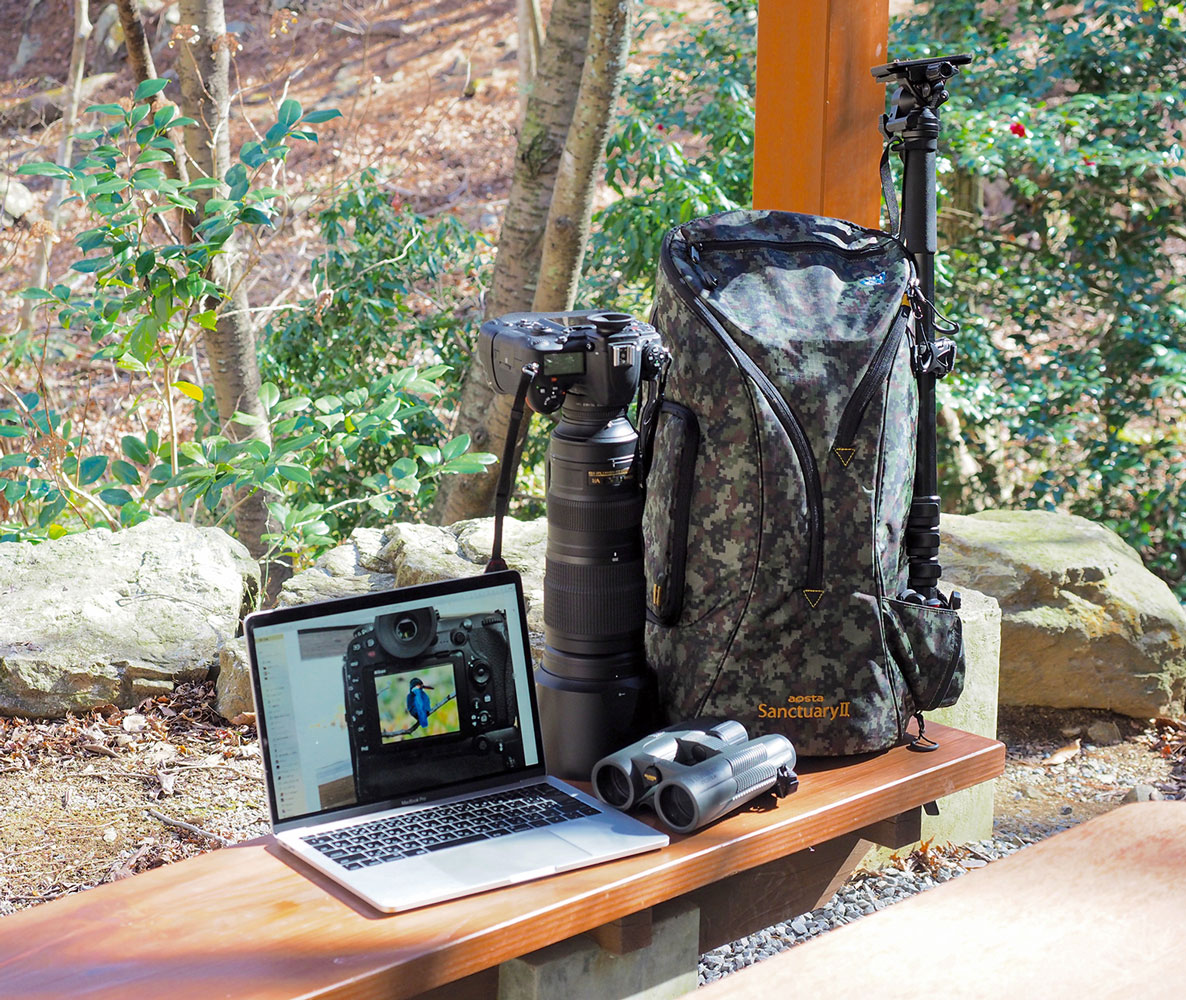 Capacity
200-500mm range super tele lens
DSLR camera
up to 13" laptop
tripod
pair of binoculars
extra accessories
Components chart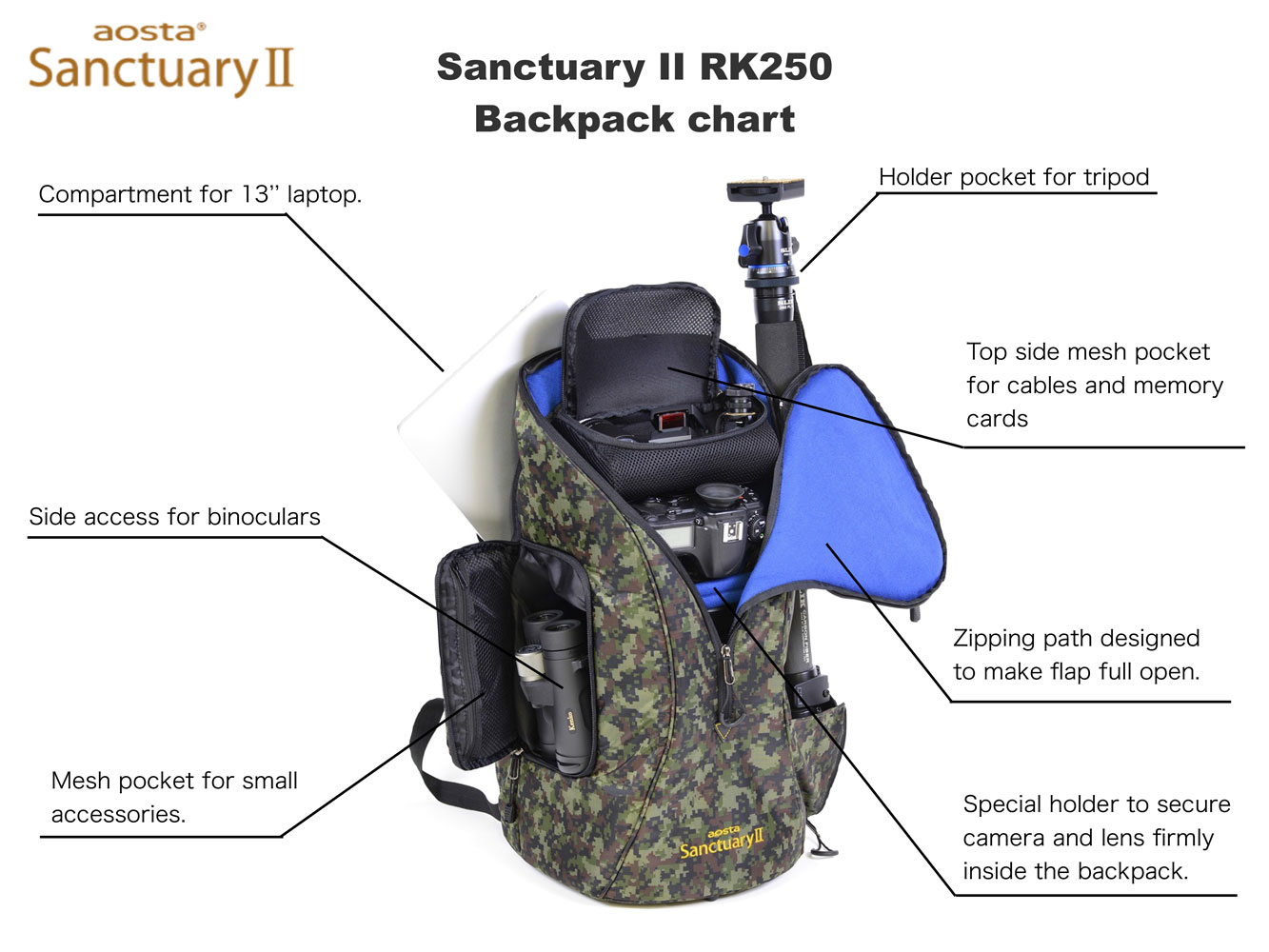 Anti-rain cover
The extractable anti-rain cover adds an extra protection to your equipment during rainy days or bad weather conditions.