The Kenko VcSmart Compact binoculars are the smallest and most compact vibration control binoculars on the market. Ideal for concerts, sport events, traveling and outdoor use, the VcSmart Compact binoculars provide an exciting experience of stable and stress-free observation.
The unique optical vibration control system neutralizes even the slightest of vibrations, assuring stable and accurate viewing of subjects. The newly redesigned body is more compact and lightweight than older variants, adding additional comfortability.
The Kenko VcSmart Compact binoculars features two models, 8x21 and 12x21, in black and white.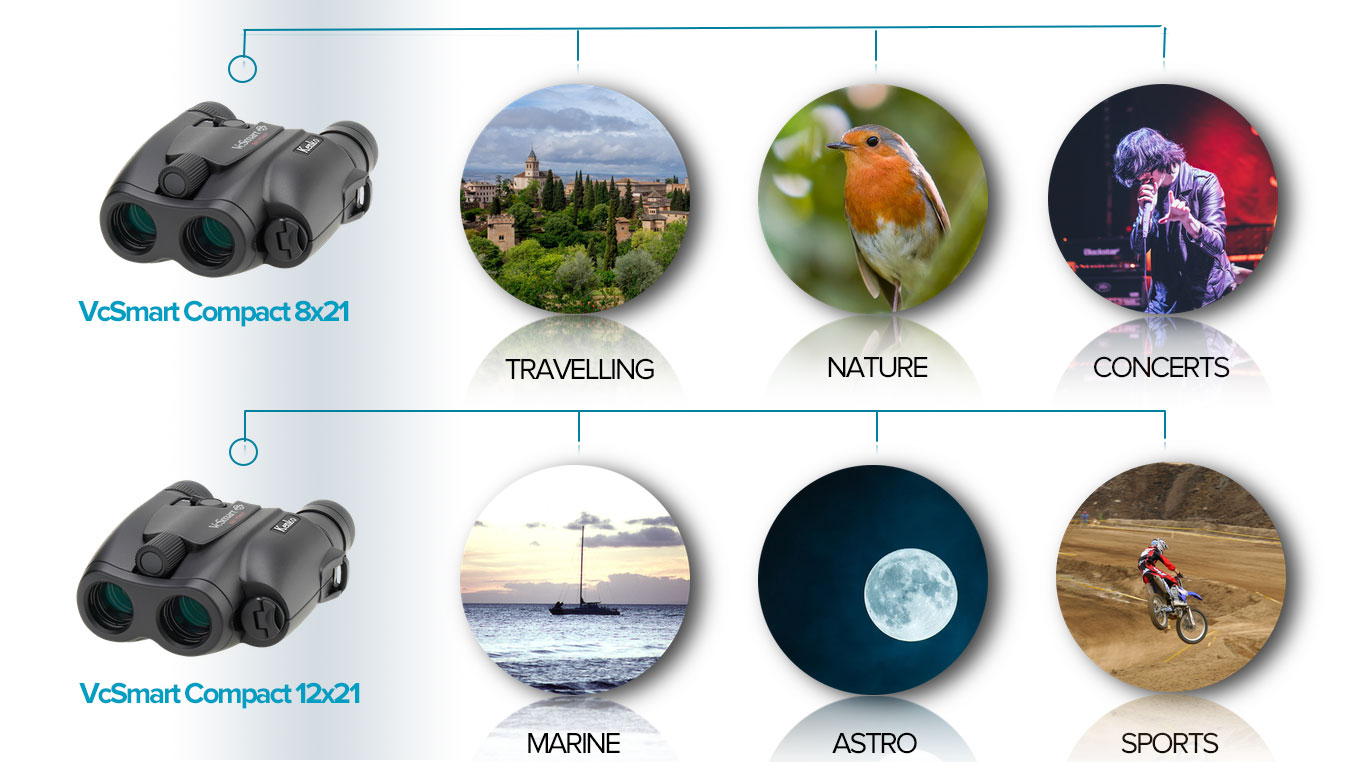 Optical vibration control technology
Kenko VcSmart Compact binoculars incorporate two-axis gimbal optical vibration control technology. The optical prism unit, consisting of 2 gyro sensors, cased inside the binoculars compensates the smallest of vibrations with stabilization freedom of ±3°, providing comfortable and smooth use. By constantly stabilizing the optical elements, this technology suppress shaking when holding the binoculars.
No more shake, no more stress.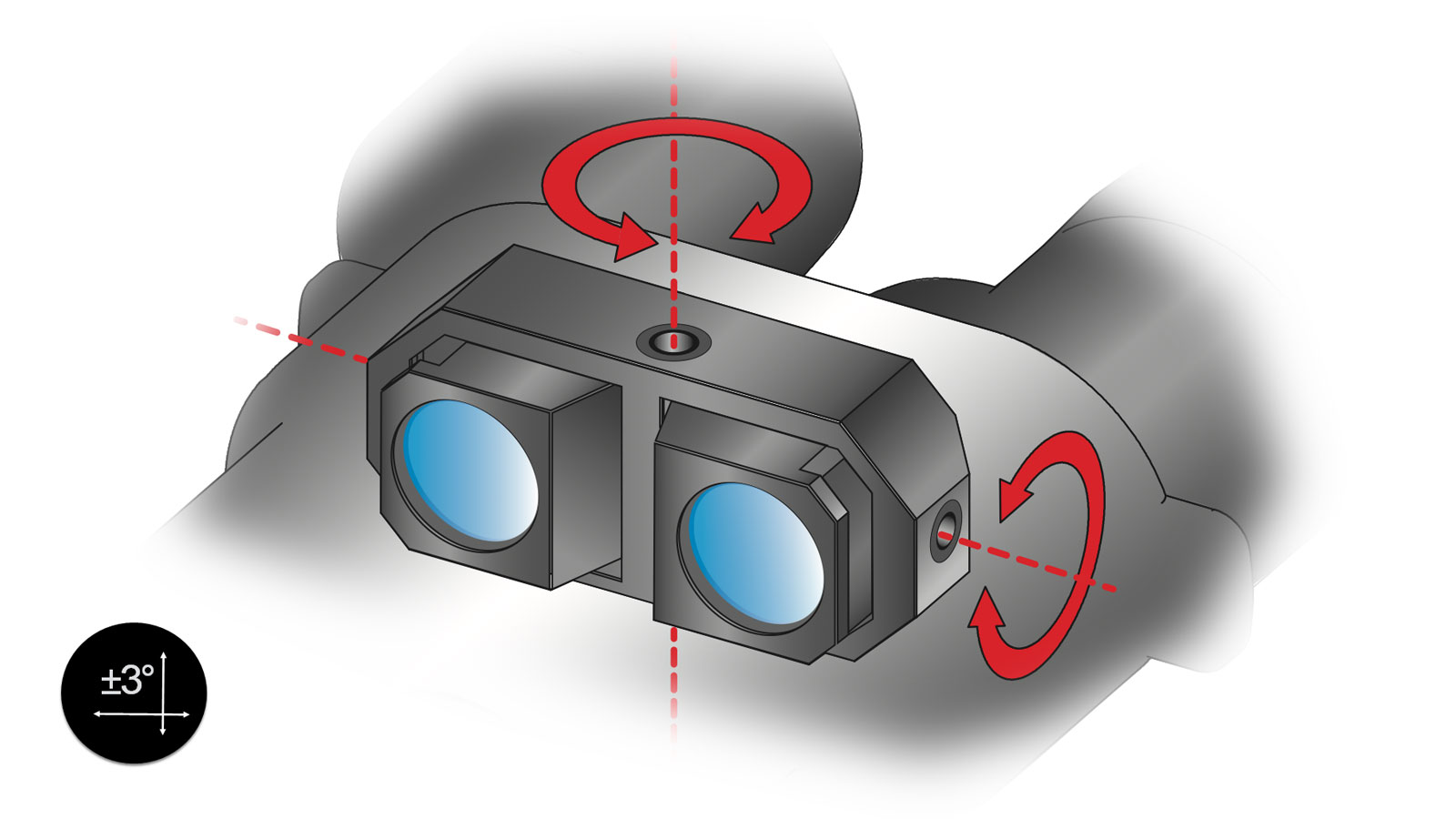 Sliding switch lever
The image is stabilized by flicking the switch lever to the ON position. You are not required to continuously pressed a button. To avoid battery consumption, Kenko VcSmart binoculars are equipped with an 'AUTO OFF' function that will turn the vibration control system off after 10 minutes.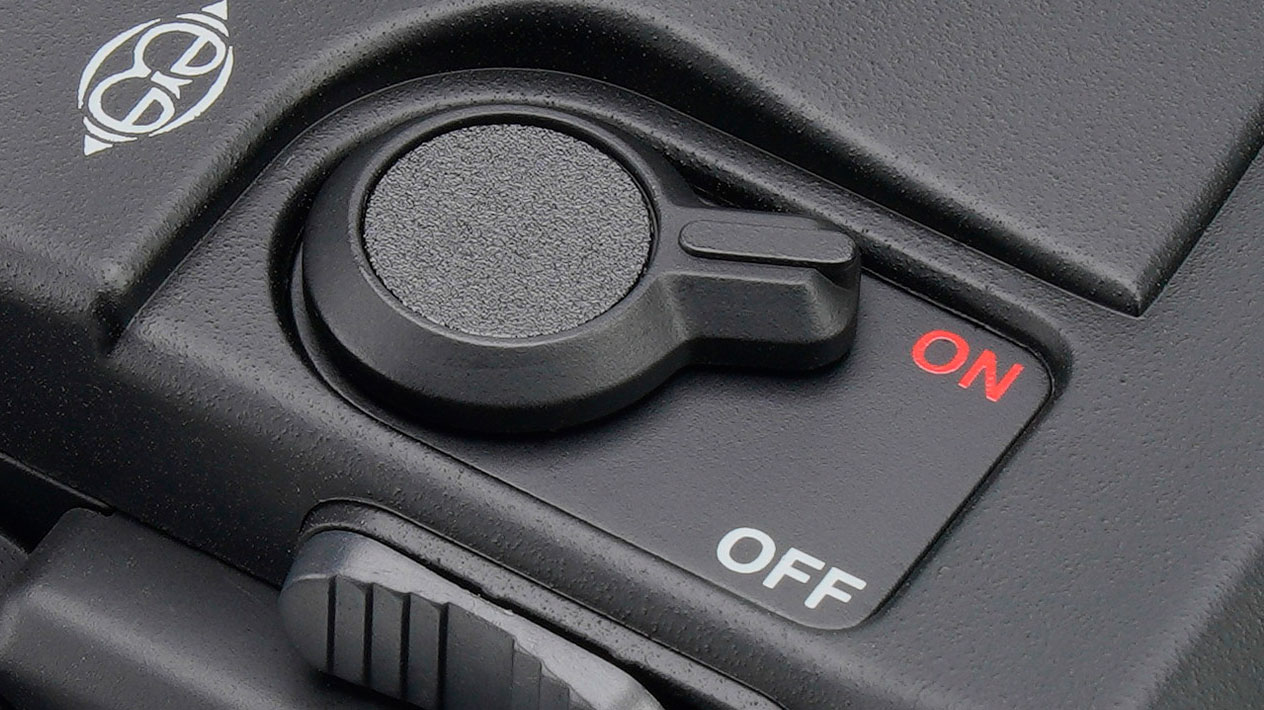 Easy to hold, lightweight and compact design
Kenko VcSmart Compact binoculars come with a lightweight, easy-to-grip and compact body for extended observations, even with one hand. The body is armored in a rubber shell that provides a soft and secure touch. The body is lighter than competitors', preventing strain during extended use.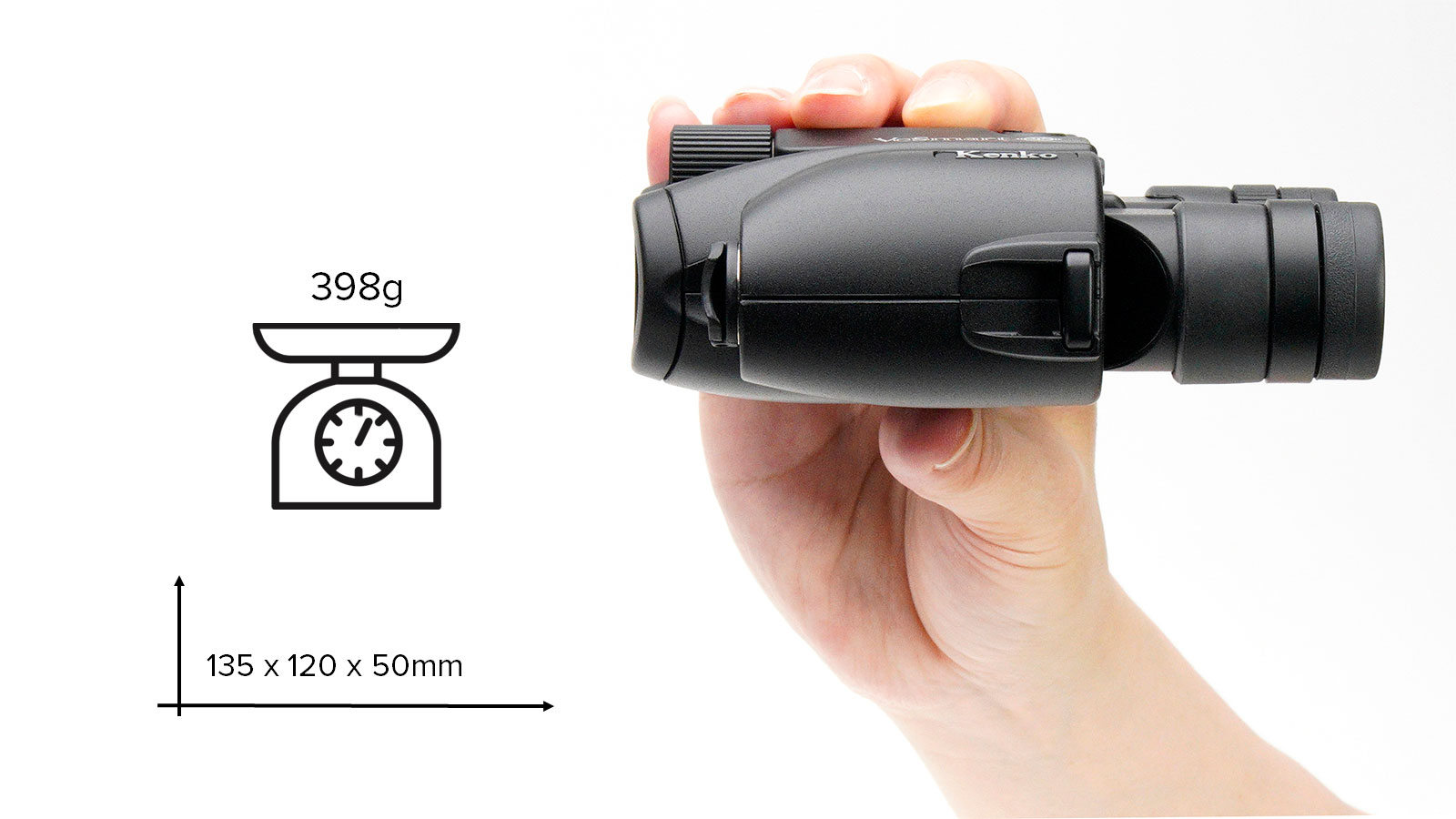 Sliding shutter
The binoculars are equipped with a small sliding shutter to cover the "ON" light indicator. Beneficial during live concerts and performances, where the light may distract others.

Full multi coating
All lens surfaces and prisms are fully multi-coated ensuring minimal light loss. The full multi-coat also removes disturbing reflections.
The advanced prism design consists of a roof prism with BK7 glass and phase coating combined with a unique mirror prism of Bak4 glass.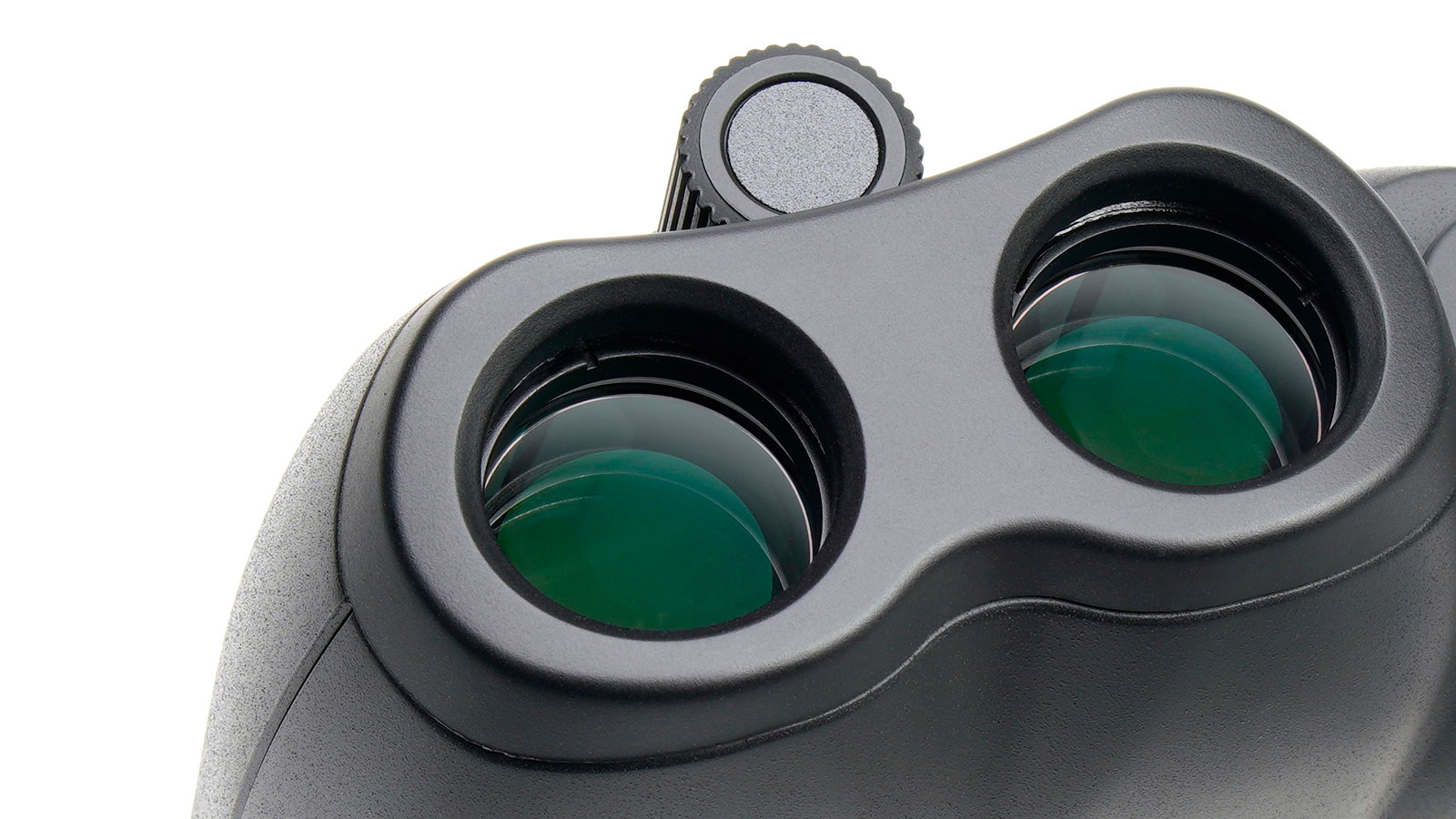 Water&oil repellent coating
Eyepieces are also coated with a water & oil repellent coating to prevent water from filtering in, or grim from sticking. Dirt and dust can easily be wiped off.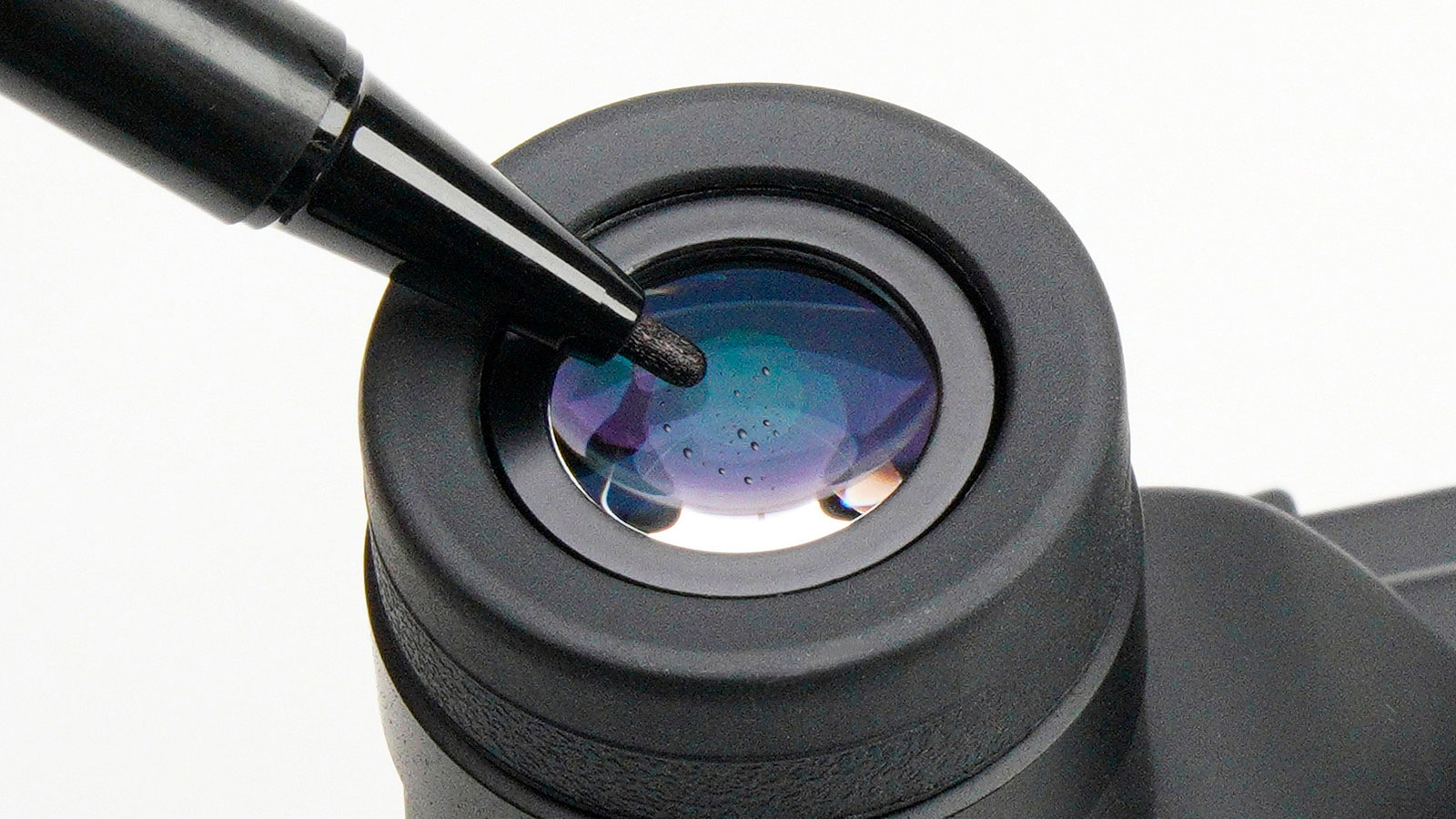 Powered by only one AA alkaline battery
Kenko VcSmart Compact binoculars are powered by one Alkaline AA battery. A microchip with an exclusive algorithm equipped inside the binoculars provides more efficient energy consumption. You have 10 hours of continuous usage without being interrupted.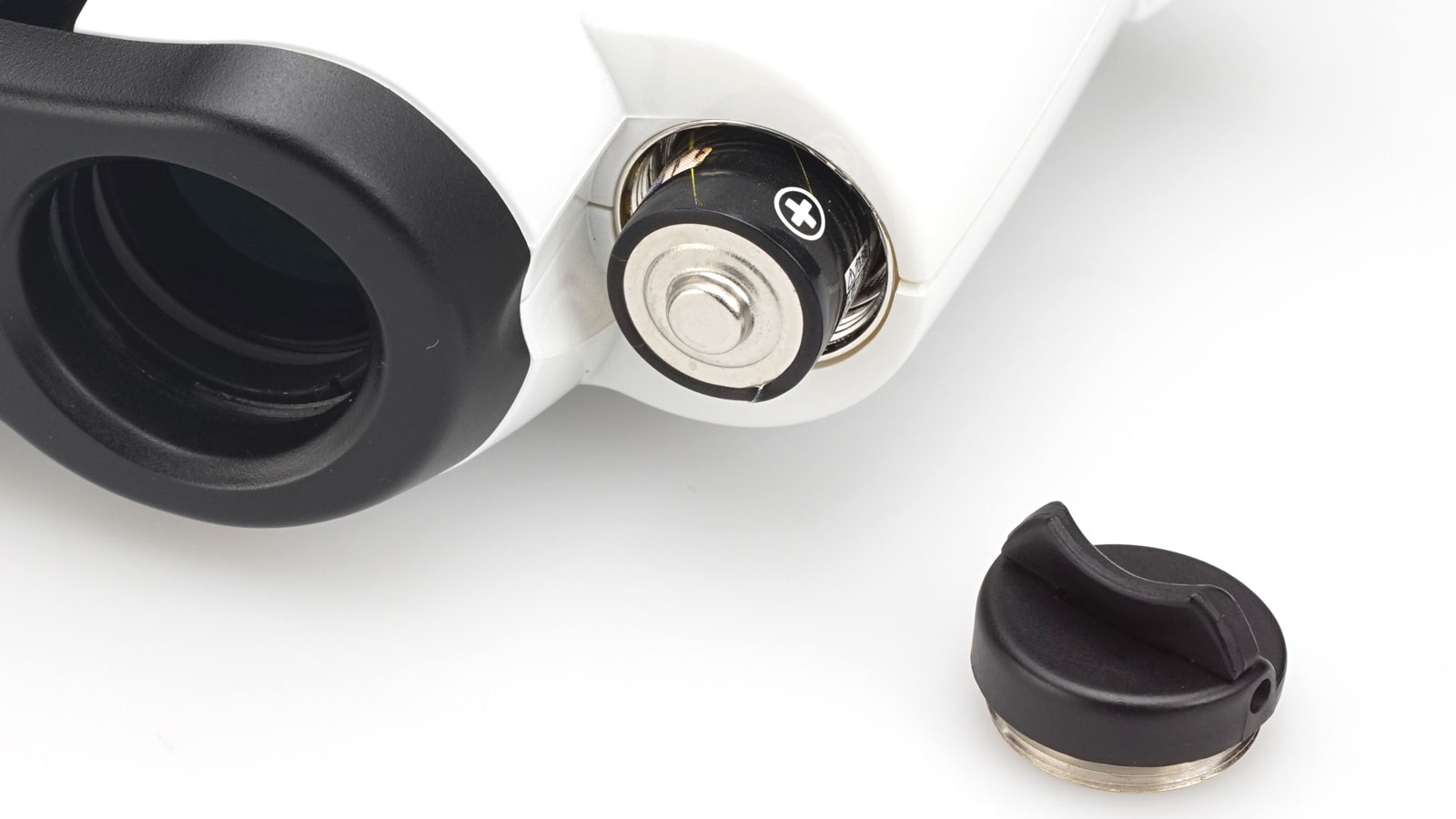 Long eye relief and twist-up eyecups
The 16mm long eye relief provides a comfortable experience over a long span of time. The twisting eyecups provide convenient eye point adjustment for observation with or without glasses.