Kenko VcSmart 14x30 is a lightweight and extremely compact 14x magnification pair of binoculars with high-performance Vibration Control system. Its optical Vibration Control technology is designed to provide firm and stable viewing even at high magnification and without using tripods, making these binoculars perfectly suitable in a wide range of situation – traveling, sport matches, concerts - and activities, from nocturnal starry sky to daytime nature observations.
Compared to other similar models, these binoculars' wider field of view, long eye relief, fully multi-coated optics and up to 12 hours of constant power assure an excellent performance both indoors and outdoors.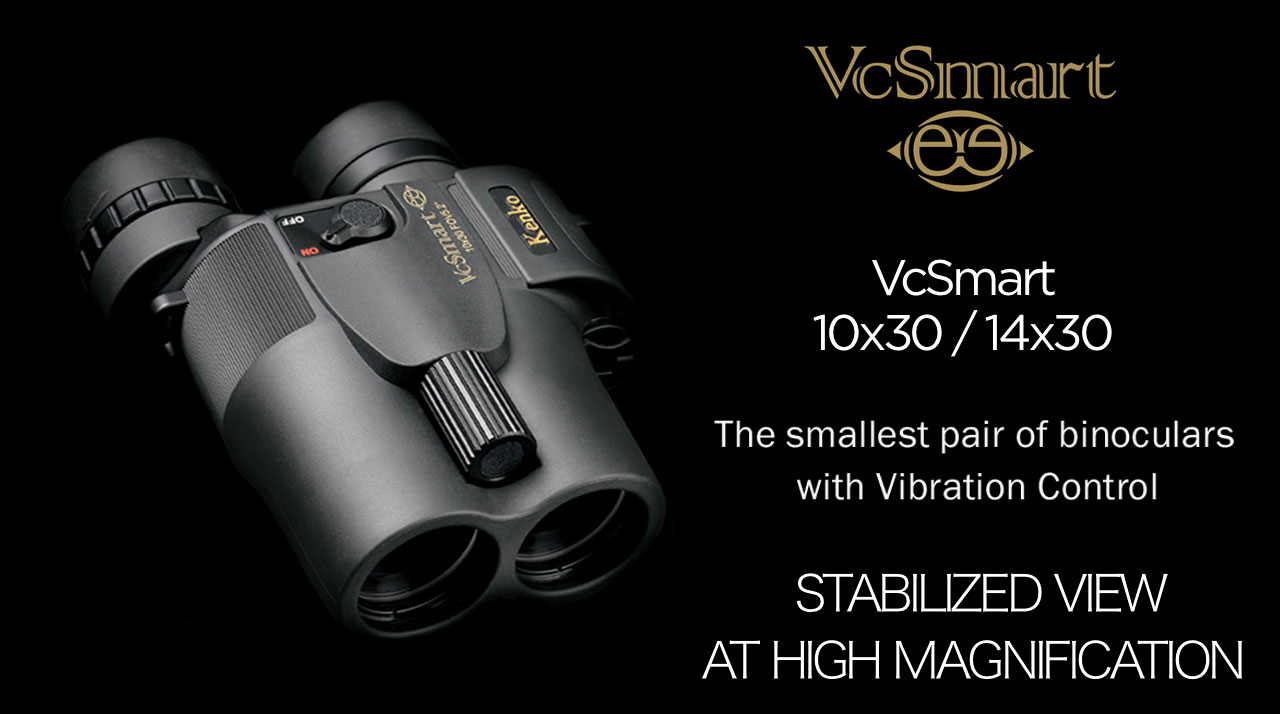 Switch ON Vibration Control, switch OFF the stress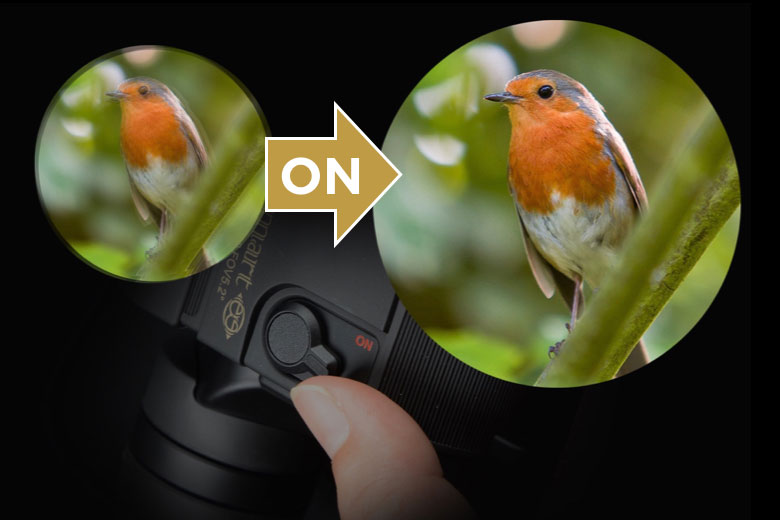 With Kenko VcSmart binoculars even the smallest trembling can be extremely reduces by simply switching ON the Vibration Сontrol function. You can thus follow up any expression or movement of your favorite artist or sport champion with absolute clearness and accuracy, even with high magnification power, and without letting your hands' tiredness interfere with your observations even after prolonged use.
Optical Vibration Control Technology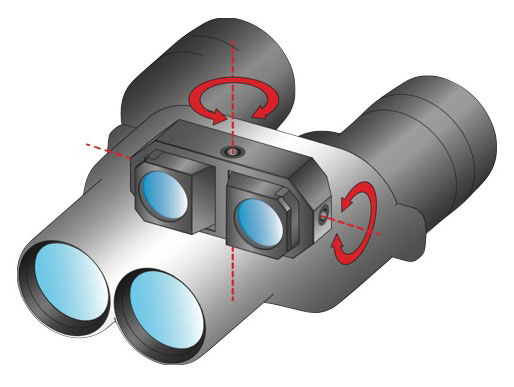 Kenko VcSmart incorporates a two-axis gimbal mechanism driven by a voice coil motor that perform optical Vibration Control to stabilize the image.
The voice coil motor control the movements of the optical prism units inside the binoculars, while the two-axis gimbal mechanism compensates even the smallest shaking with stabilization freedom ±3° for smooth and comfortable viewing as the trembling is detected by 2 gyro sensors inside the binoculars.
By maintaining the optical elements constantly stable, this technology allows to suppress shaking while holding the binoculars with your hands. No more tripods, no more stress.
Sliding Switch Lever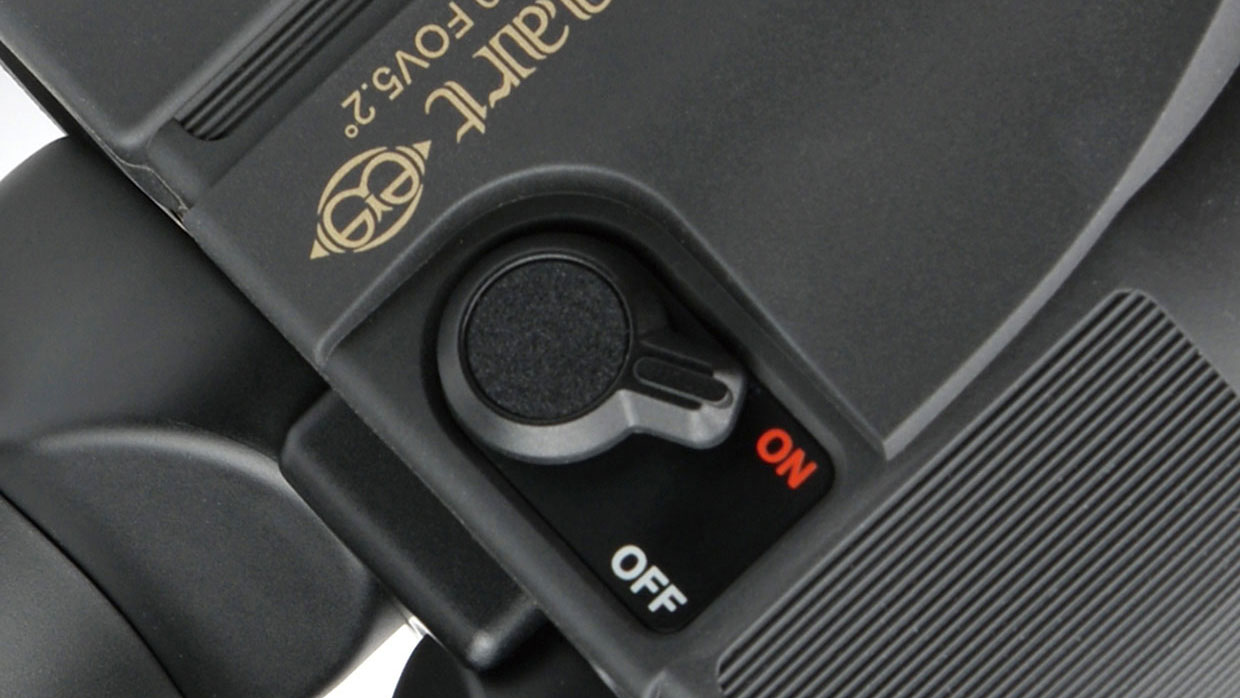 With Kenko VcSmart the image is stabilized by throwing the switch lever on the ON position, without keeping your finger pressed on any button. Moreover, to avoid battery consumption, Kenko VcSmart is equipped with an "AUTO OFF" function that will turn stabilization off after 10 minutes.
Experience the Vibration Control performance of Kenko VcSmart binoculars!
Full Multi-Coating
All lenses surfaces and prisms of Kenko VcSmart binoculars have a full multi-layer coating that assures minimum light transmittance loss and minimizes any disturbing reflection. Particularly, the mirror prisms are also coated with an aluminum anti-reflection coating. For an extremely clear and bright view.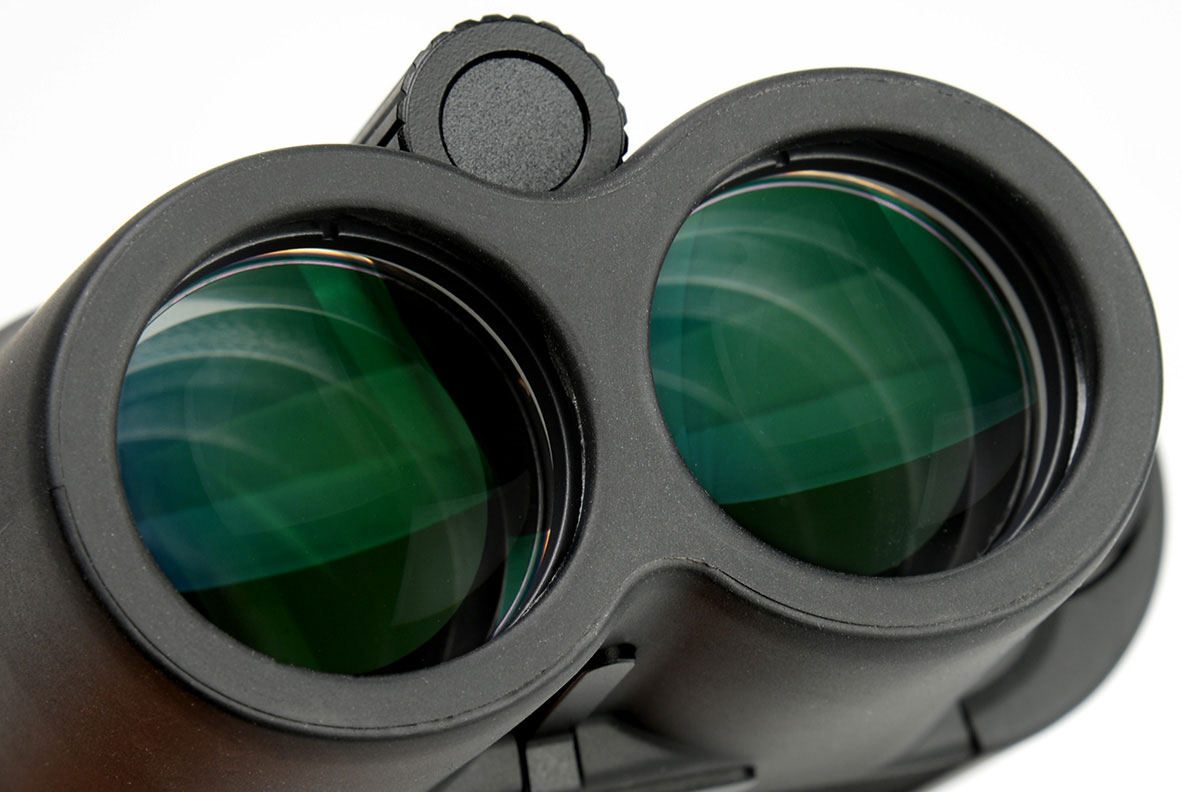 Easy to hold, lightweight and compact design
Kenko VcSmart comes with a lightweight, easy-grip and compact body for long time observations. The main body is made of fiberglass reinforced plastic for extreme resistance and long time durability, while the external part is armored with elastomer that provides pleasing and secure touch. The entire body structure is also designed to keep the optical elements well isolated from the external environment, thus preventing dirt or dust from entering and reaching the optical elements. Its lightweight body is 16% lighter than competitors and prevents from tiredness even during a long period of extended use.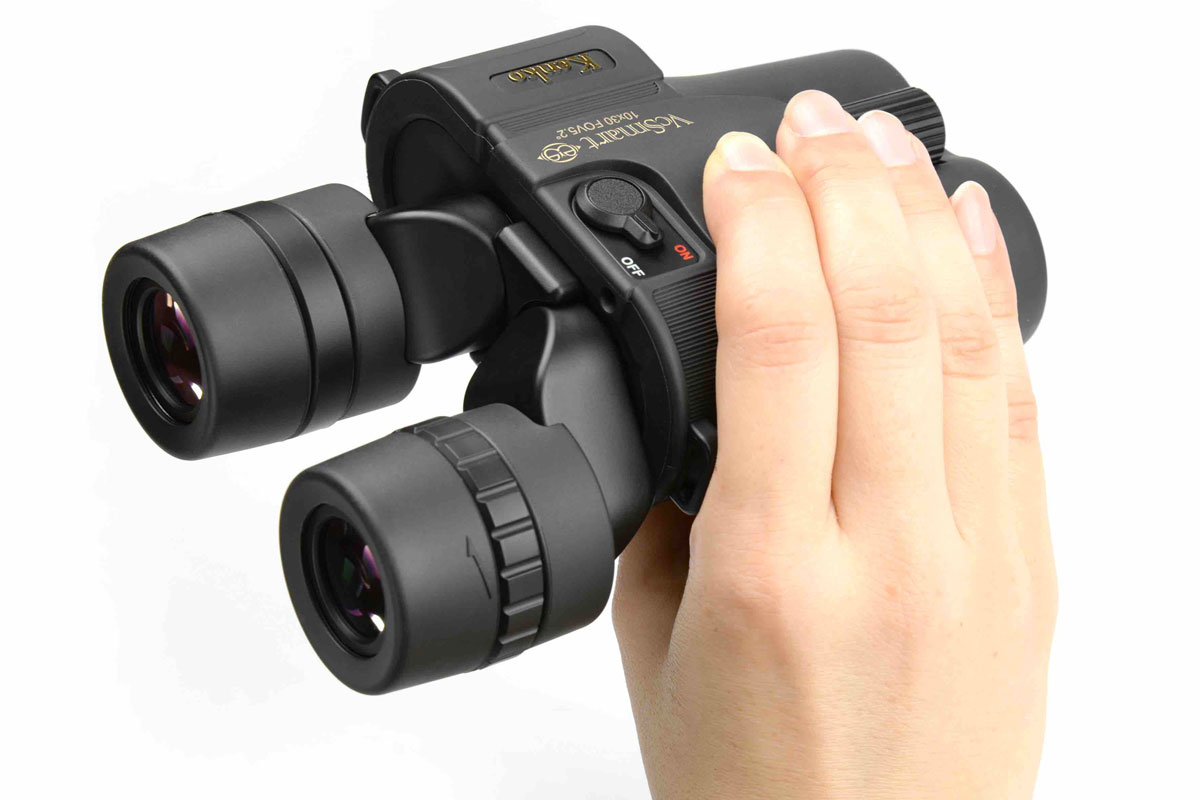 Long Eye Relief and Twist-Up Eyecups
The 14mm long eye relief provides a comfortable experience over a long span of time. The twisting eyecups allow adjusting the eye point for convenient observation both with bare eyes and when wearing glasses.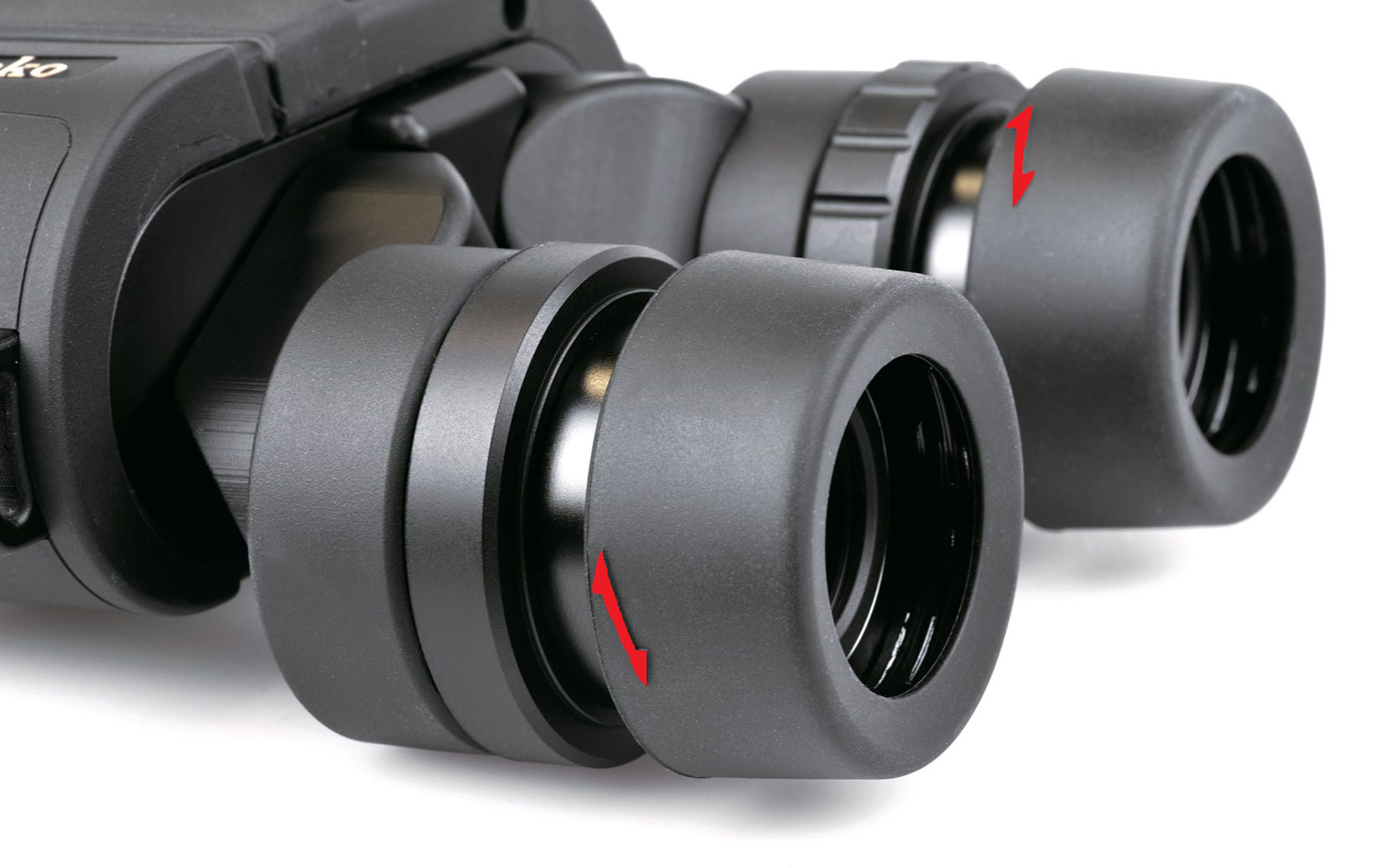 Lithium CR2 Type Battery
Kenko VcSmart is powered by only one element of lithium CR2 type battery. An exclusive algorithm microchip inside the binoculars provides more efficient energy consumption.
As a result, you have 12 hours of continuous usage -33% better than competitors' binoculars to enjoy concerts, sport watching, nature observation, etc. with no worries about being interrupted.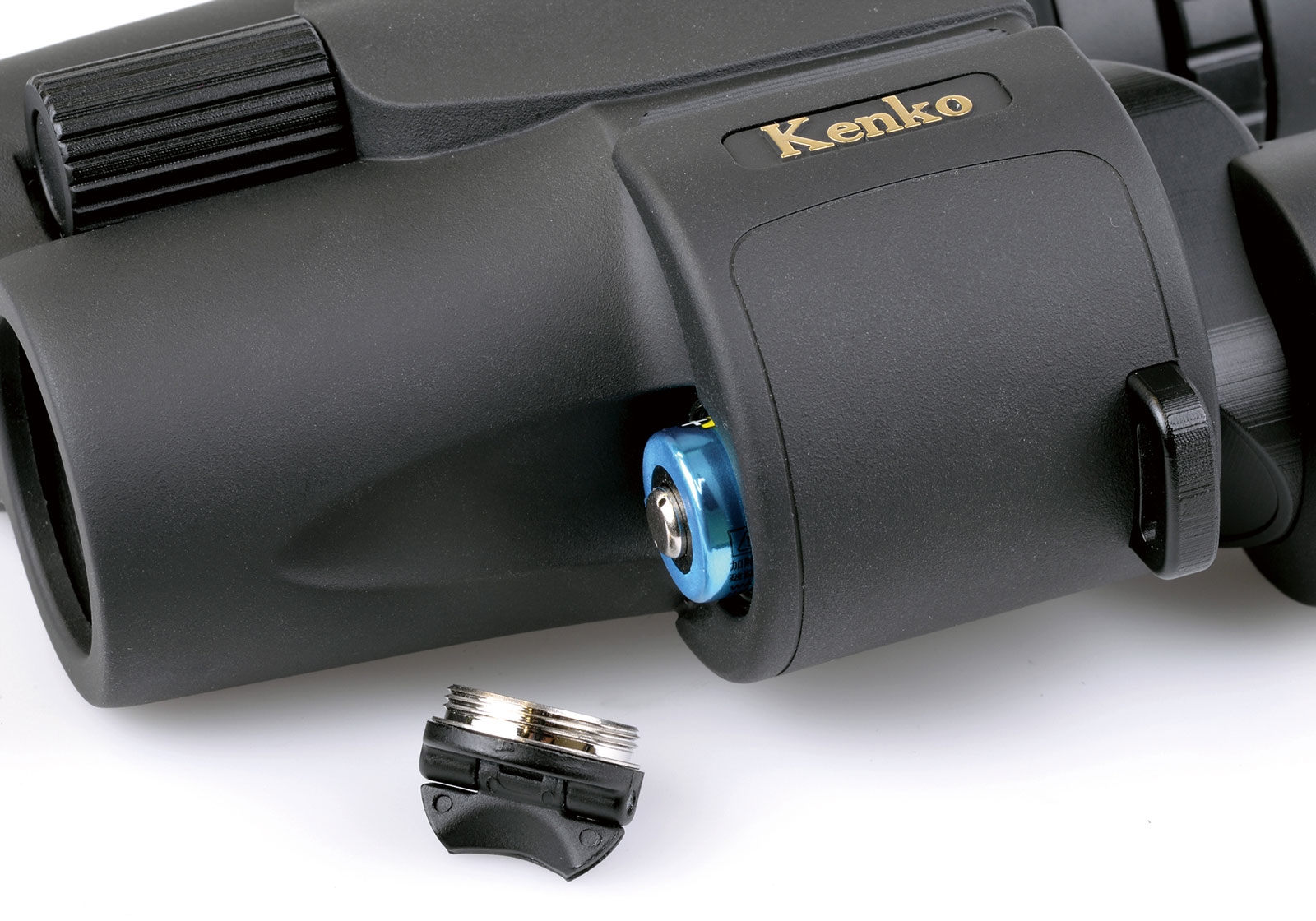 ---