Kenko VcSmart Compact 8x21 binoculars hit the target of being the smallest compact class binoculars model with vibration control.*
Ideal for concerts, sport events, travels and nature observation, the optical vibration control technology of these binoculars neutralizes even the slightest trembling from handshaking, assuring absolute clearness and accurate viewing on the targeted object. The newly designed compact body adds an additional plus point, making these models easy to handle for everybody. Being also lightweight, the load on wrist and hands is minimized to assure comfortable long observations.
* According to Kenko Tokina researches, October 2019
Minimizing slight to strong vibrations
With Kenko VcSmart Compact binoculars even the smallest trembling can be extremely reduced by simply switching on the Vibration Control function.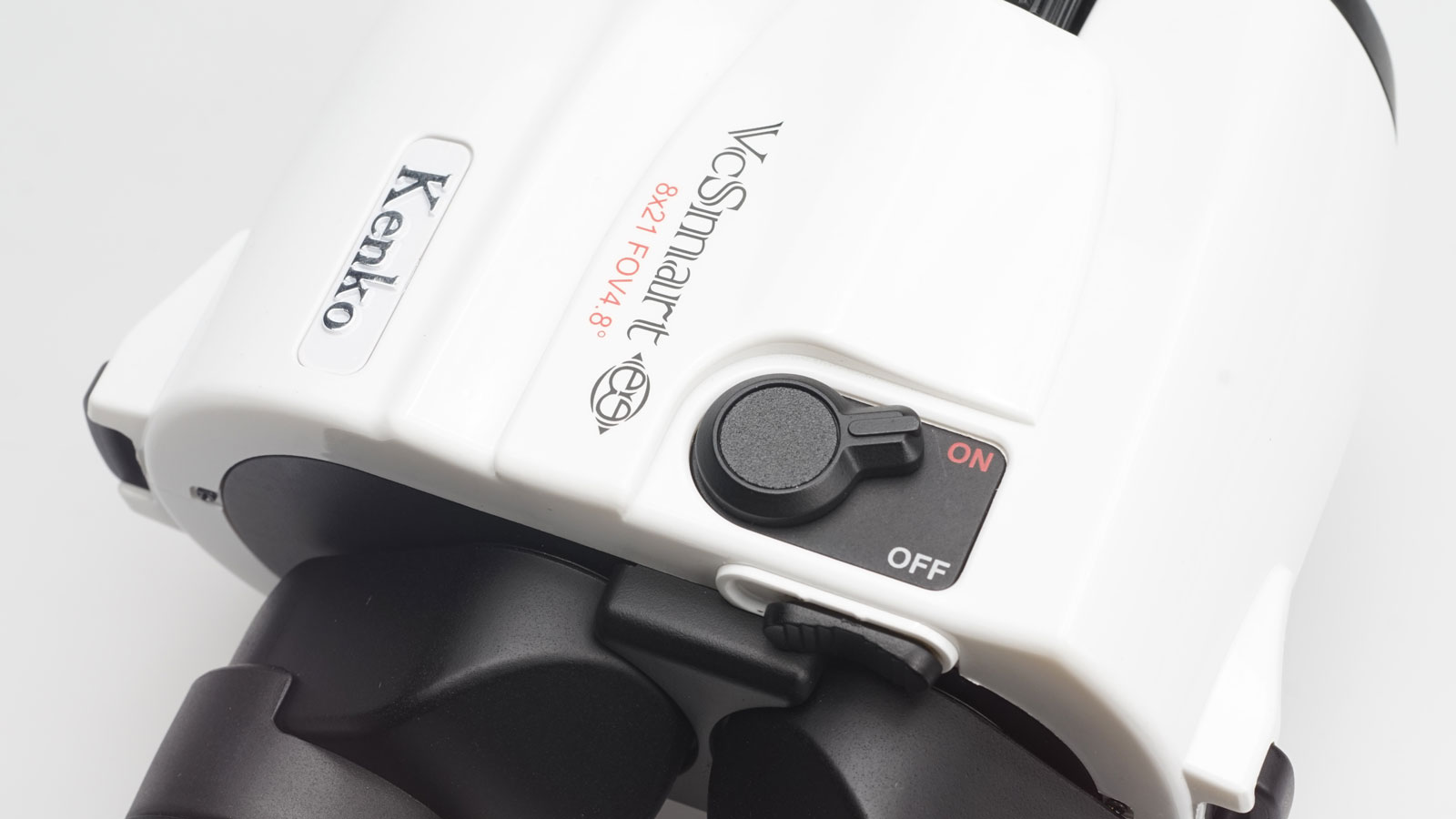 In fact, the two-axis gimbal mechanism and the ±3° stabilization freedom effectively minimize the slight shaking of your hands, as well as much stronger vibrations, for example, when travelling on board of a car or a boat.
Compact design and easy grip
Only 398g in weight, the battery case is incorporated on one side of the body to merge within its compact design, resulting comfortable to hold for everyone.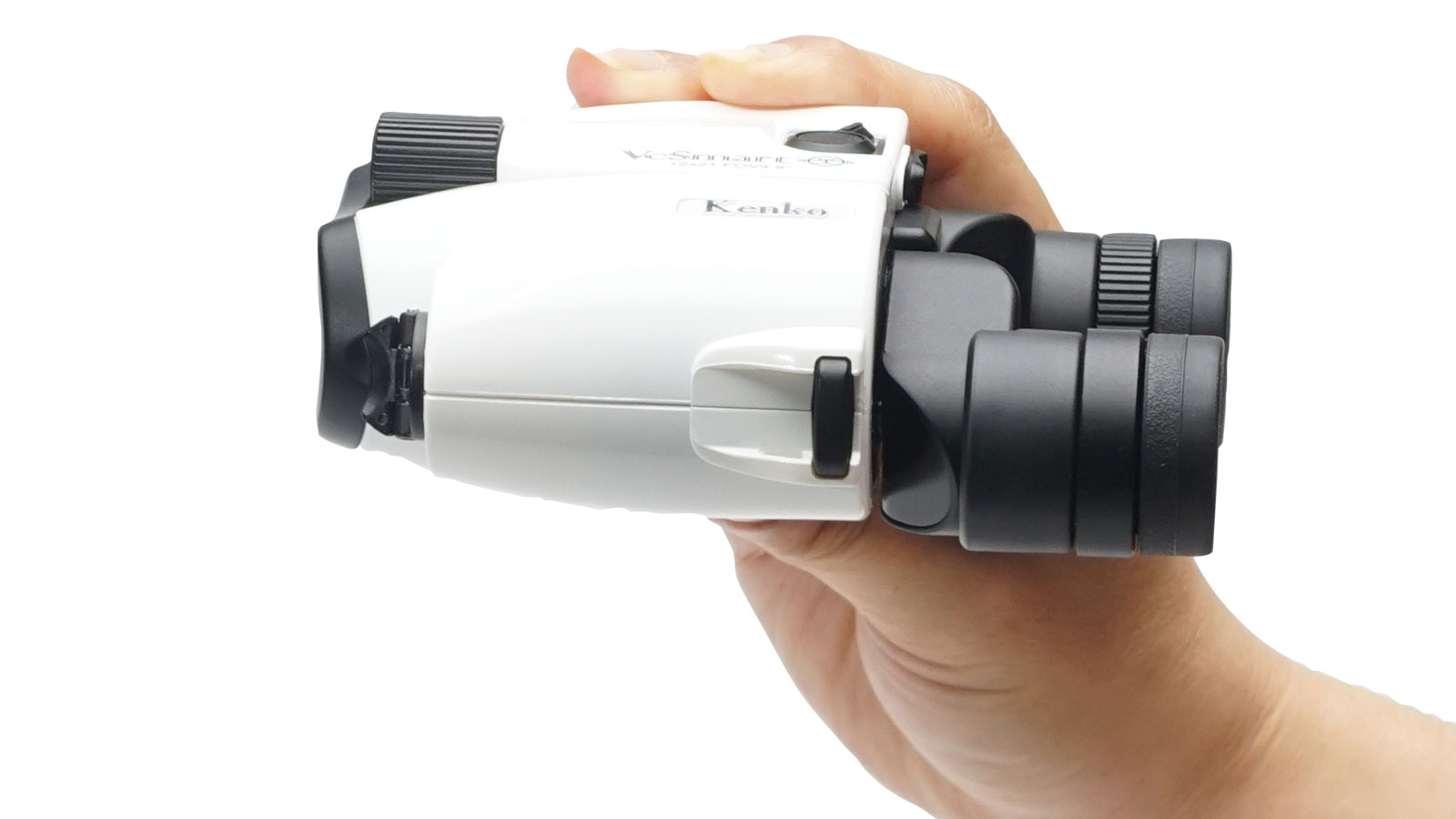 Sliding shutter
The binoculars' body is also equipped with a small sliding shutter to cover the "ON" light indicator in those dark environments, like during concerts, etc., where this may annoy other viewers nearby.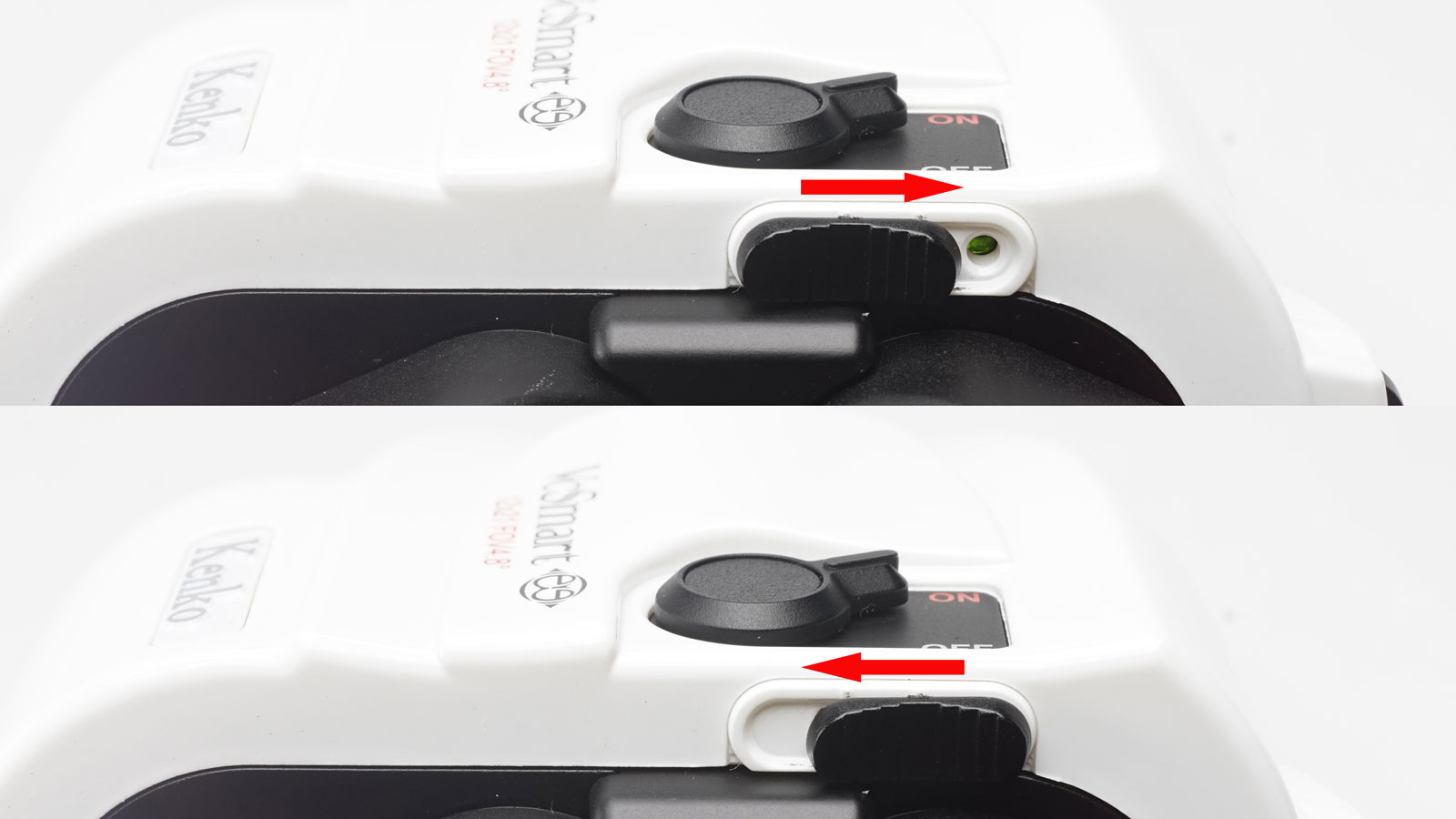 Powered by only one AA alkaline battery
Kenko VcSmart Compact binoculars are powered by only one common AA alkaline battery, easy to find on the market, for about 10 hours of continuous use.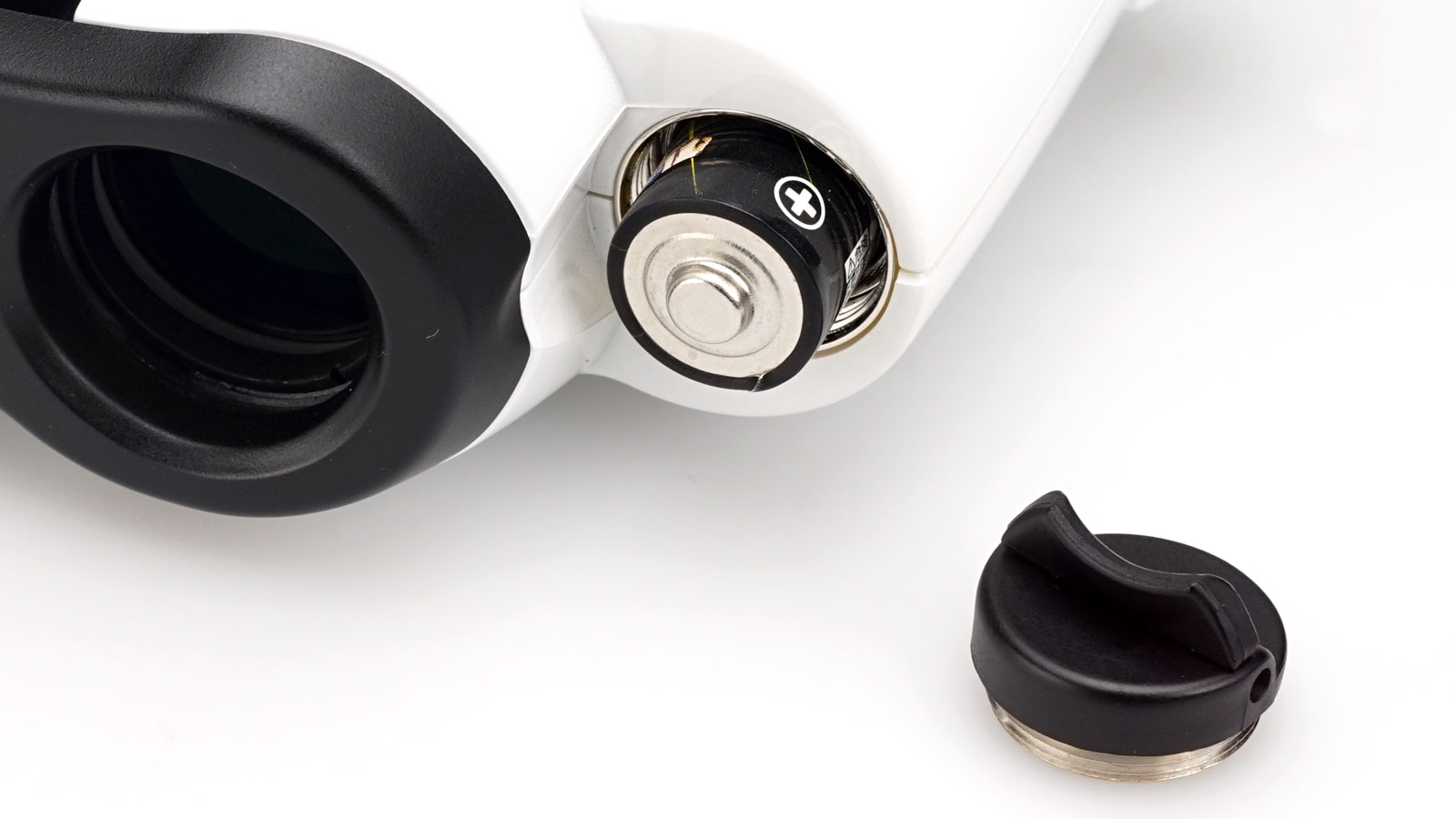 "AUTO OFF" function
Moreover, to avoid battery consumption, Kenko VcSmart Compact is equipped with an "AUTO OFF" function that will turn stabilization off after 10 minutes.
Full multi-coating and water&oil repellent coating
In addition to a full multi-coating (high transmission multi-layer film), the eyepiece of these binoculars are coated with a water&oil repellent coating, to prevent water from filtering in, or dirt from sticking on it. Dirt and dust can thus be easily wiped off.