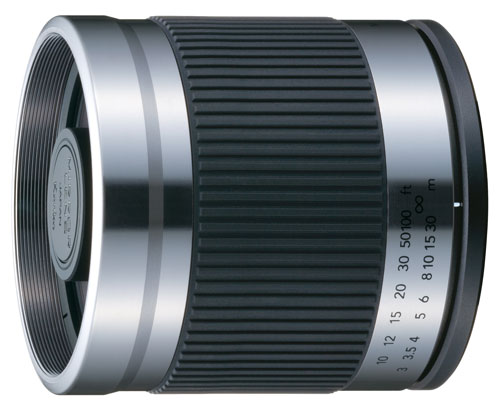 This unique lens will surprise you firstly by tiny size and light weight. The secret is in its optical construction. Kenko Mirror Lens 400mm F8 is designed according to mirror-lens or catadioptric system, developed by famous soviet physician Dmitriy Maksutov. The same optical structure is applied in big (up to 2 meters in length) telescopes.
What is specific thing in this lens? First, is the central part of the tube fulfilled with second mirror. This effects the speed of the lens. Second, the lens does not have aperture unit. So the control of the light volume coming to the camera through the lens can be controlled either by shutter speed, or 67mm neutral density filters. If we indicate the speed of Kenko Mirror Lens 400mm as F number, it would be F8, that is not so speedy.
This is how Kenko Mirror Lens 400mm F8 looks comparing with Nikkor 28-300mm in max. tele position. No need to say that the difference in size with classic 400mm lens will be more impressive.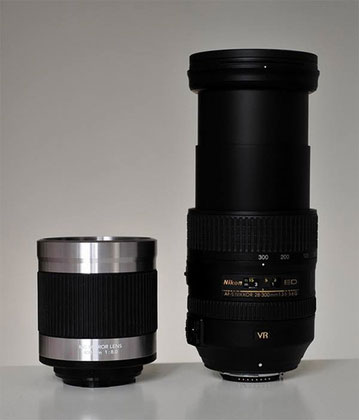 In size matter Kenko Mirror Lens 400mm F8 is very similar to Nikkor 18-55mm kit lens, so it may be carried in compact zoom bag. The weight is 340g that is very attractive for tele lens.
This is how Kenko Mirror Lens 400mm F8 looks mounted on Nikon D700.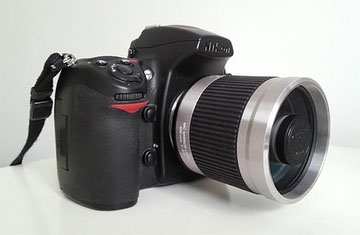 Among other exclusive features of catadioptric system lens it should be noted exceptional sharpness and minimum chromatic aberrations. When Nikon users started forgetting about chromatic aberrations, for other cameras users this lens would be pleasant surprise.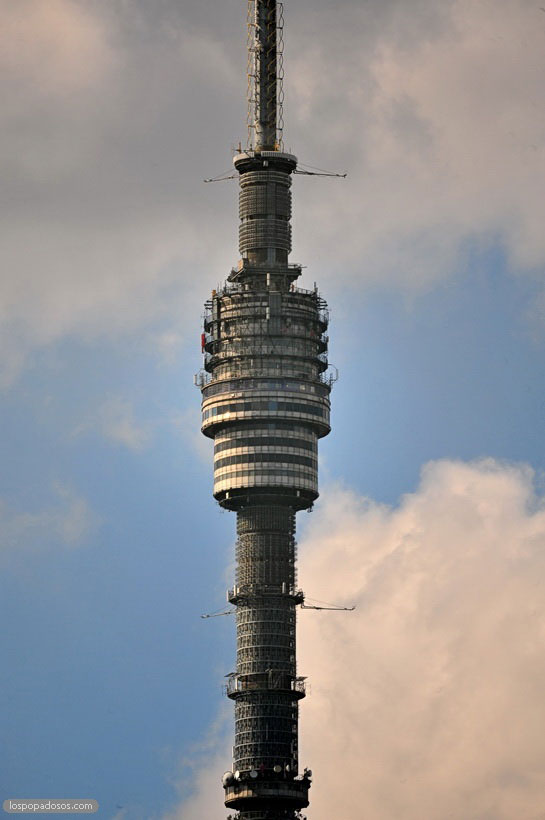 But at the beginning it will be difficult to achieve experience in shooting sharp in-focus photos. First, long focal length will make you set short shutter speed up to 1/250 and more to avoid shaking. This will make you to increase ISO, because the max. aperture of this lens is f/8.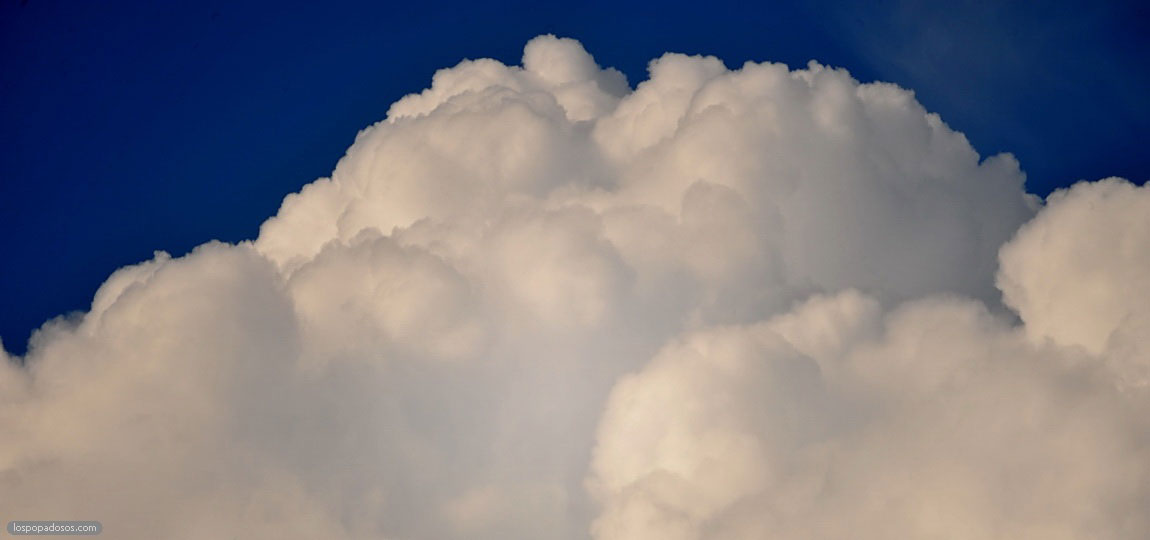 Besides, Kenko Mirror Lens 400mm F8 is fully manual lens - no electronics, no autofocus. I have to warn you that it is difficult to focus through the dark viewfinder, so I suggest using life view mode with 100% digital zooming function. Besides, there is no any shake stabilization mechanism, so you have to use tripod.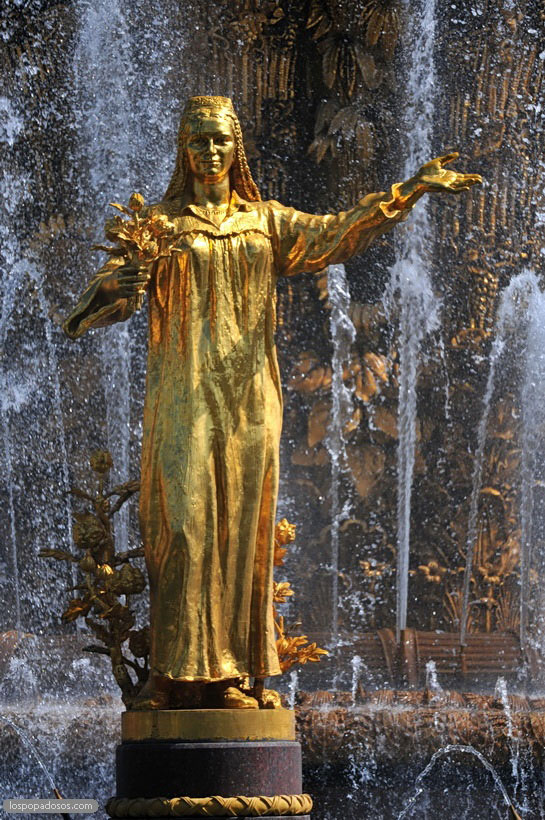 My respect to Kenko engineers. Lens ergonomics is perfect. Wide focusing ring with ridged rubber finish rotates with good resistance. The body of the lens is fully made of steel, no plastic parts.
Kenko Mirror Lens 400mm F8 adopts T-mount system (M42) that allows to attach the lens to any camera including soviet made cameras. Just prepare related T-mount to complete the system.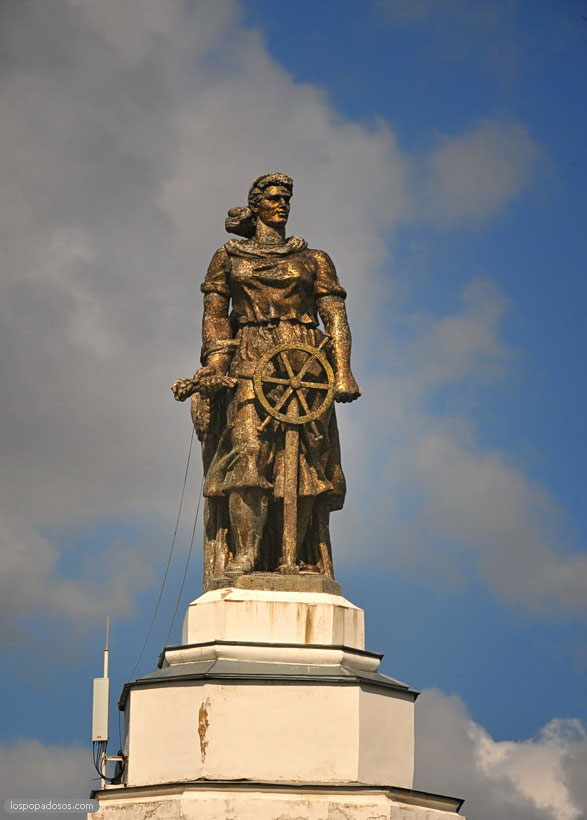 Due to the absence of electronics inside the Kenko Mirror Lens 400mm F8 exposure measurement system will work only on high-end cameras like Nikon D7000, D7100, D700, D800, D3, D4. When other cameras are used, you will have to make some test shots to figure out the best exposure parameters.
I would not suggest Kenko Mirror Lens 400mm F8 best for portrait shooting because of the specific ring-shape bokeh.
This is how the windows of the building are looks like when I unfocused the lens. Taking into consideration the shallow focus field there might me this kind of bokeh rings in your portraits. On the other hand, wedding and Olympic games photographer will appreciate this ring bokeh.
By the way, about Olympic games, it will be difficult to shoot sport scenes especially fast moving children:
Generally speaking, for shooting static scenes from long working distance in a shiny day and with a deep focus field Kenko Mirror Lens 400mm F8 is the best solution.
TIPS AND TRICKS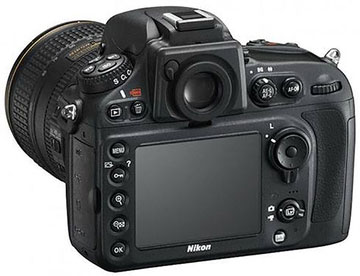 For shooting with tripod do not forget to use viewfinder shutter. Otherwise the light will leak through the viewfinder to the sensor, that will cause mistakes in exposure measurement process and you will get dark photos. The lever of the viewfinder shutter usually locates right above from the eyecup.
Or, you may just close viewfinder by finger.
For shooting on hands through the viewfinder to get images in focus I suggest the following: set in continuous shooting mode, adjust focus on the object and then misadjust a little bit. Keeping this position push shutter button while rotating focus ring towards clear focus. Release shutter button only when focus comes blur again. Among 10-25 cuts you may choose the best one. This method is better and power-safe then if you try to get in focus every cut. Also do not forget to stop breathing. Feel yourself like a sniper.
Yeah, I was to forget one thing. Kenko Mirror Lens 400mm F8 perfectly fits full frame cameras. Besides, the minimum working distance is 1.15m. But you are not likely to shoot macro photos taking in consideration focus field, bokeh and manual mode. For macro photography it is better to use special lenses.
If you want tele lens with long focal length but you do not know what for exactly, Kenko Mirror Lens 400mm F8 is the best option to start finding yourself. It is lightweight, compact and costs about 300$. The lens with the equivalent specifications will cost you about 1000$ with guaranteed chromatic aberrations - the most popular problem for super tele lens.
Good luck to you, and, do not forget to breath after you finished focusing!