Kenko Tokina developed MILTOL as a system of interchangeable optical elements and accessories on the basis of screw T-mount adapter. Thus, MILTOL 200mm F4 can be used with any DSLR or non-reflex cameras. Just choose the right T-mount adapter. Moreover, using different optical adapters Scope eyepiece or Zenith mirror attachment, lens can be converted into spotting scope or telescope.
Kenko MILTOL 200mm F4 is a refractor type optical tele lens with 200mm focal length. Thanks to simple optical construction this lens is light, of excellent quality and affordable in price comparing with major AF lens with the same focus length. Universal T-mount system allows you to use MILTOL 200mm F4 with almost any DSLR or non-reflex cameras or transform lens into telescope or spotting scope.
In Kenko MILTOL 200mm F4 kit T-mount adapter is included.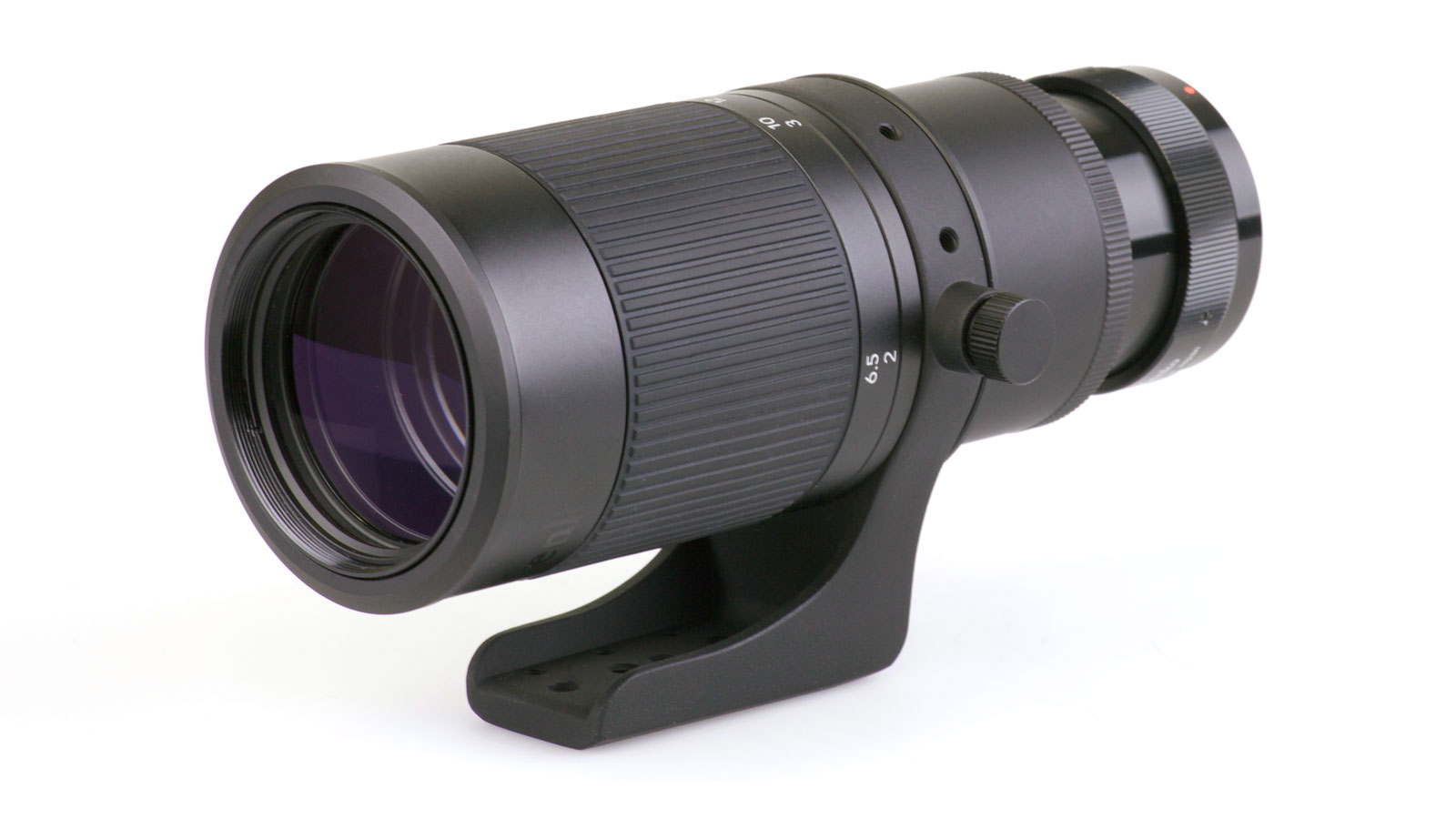 Target users
Photographers who use tele lenses for aircrafts spotting, nature or animals shooting might highly value Kenko MILTOL 200mm F4. Once this lens is converted into spotting scope using Scope Eyepiece attachment, birds spotters will be satisfied with it. Astronomical observers are also target range of users. To convert MIL TOL 200mm F4 into telescope use Zenith attachment which is offered separately.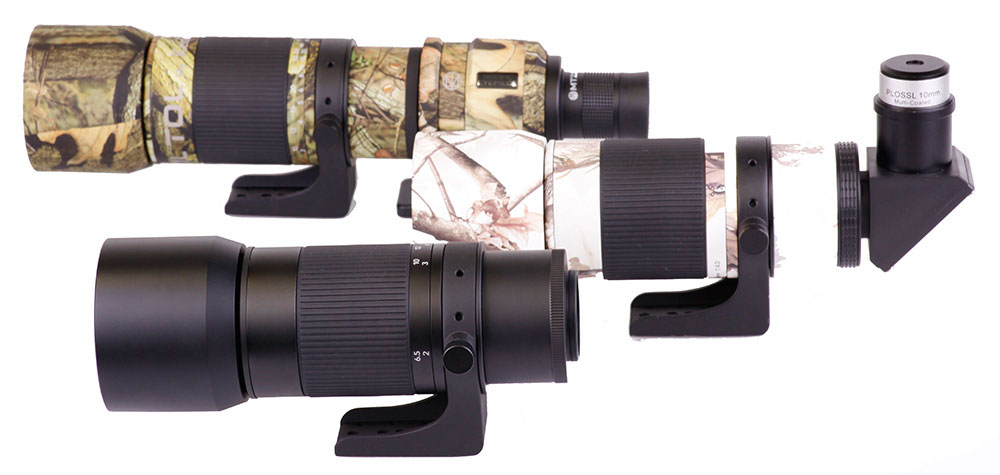 Quality

F4 gives an opportunity to achieve good depth of focus field and is useful in dark conditions. optical system with minimum optical elements does not produce chromatic aberrations, that are specific for optical lenses.
Thanks to high optical quality and affordable price Kenko MILTOL 200mm F4 tele lens will give you the best result you can expect.
Focusing
Kenko MILTOL 200mm F4 can focus only manually using wide with excellent grip focus ring on the body of the lens. The rotation of focus ring is very smooth. Rotation range is 240 degrees. In spite of long focal length focusing process will not take much time. Rotation of focus ring is smooth from "near" to "far" even in low temperature environment. There is no any sucking sound while rotating the focus ring, so there is no chance for dust in the air to be sucked inside the lens.

Using tripod
Due to long focal length it is recommended to use Kenko MIL TOL 200mm F4 with tripod. Fo this purpose lens has a tripod collar. Mount lens on the tripod using this tripod collar in order to balance lens and camera, so as to minimize load on the camera mount.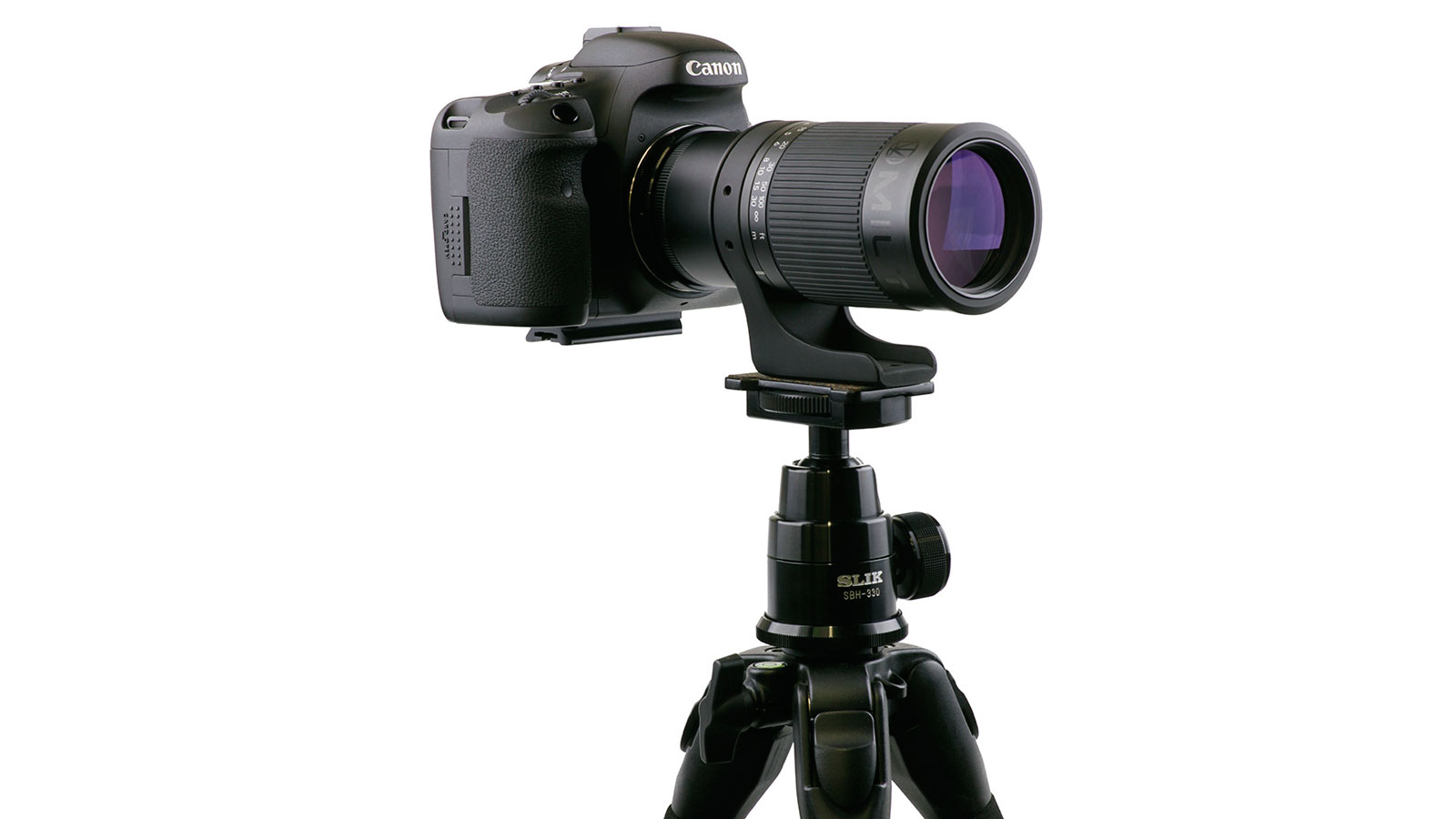 Hood and filters
Kenko MILTOL 200mm F4 is equipped with 55mm filter thread. Lens hood that is included in the lens kit can also be attached to the lens.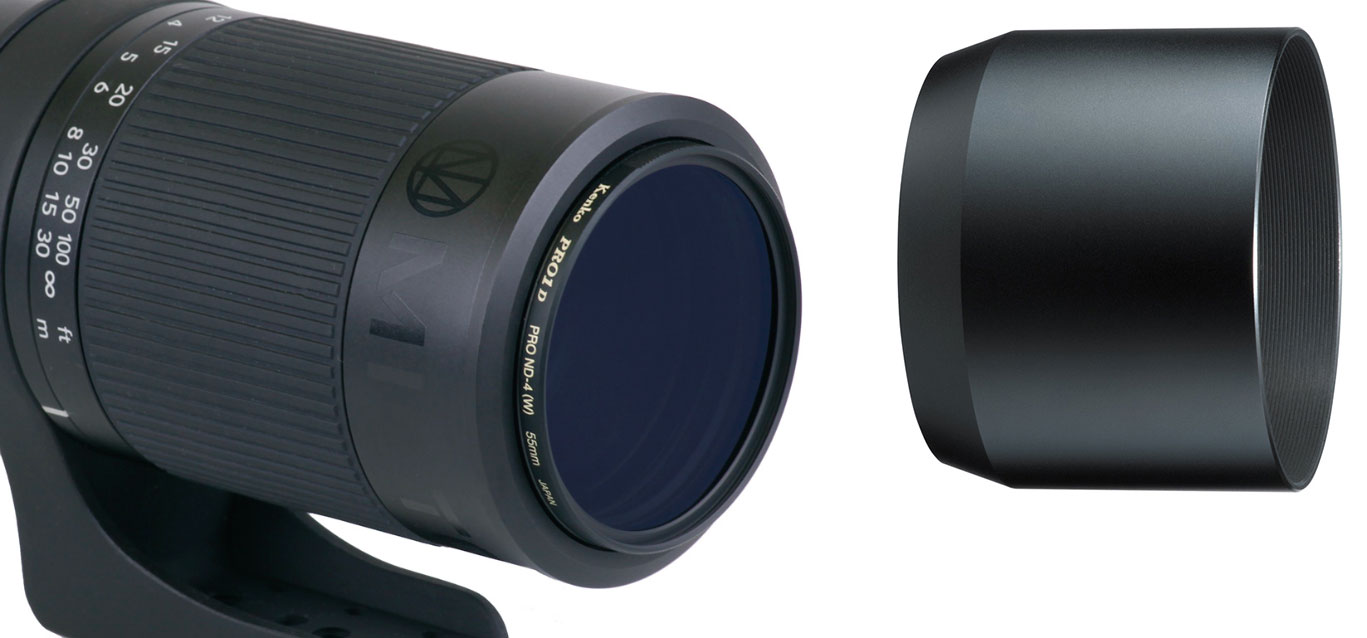 T-mount adapter is used to attach MILTOL lens to the DSLR camera. Choose appropriate adapter according to your camera mount.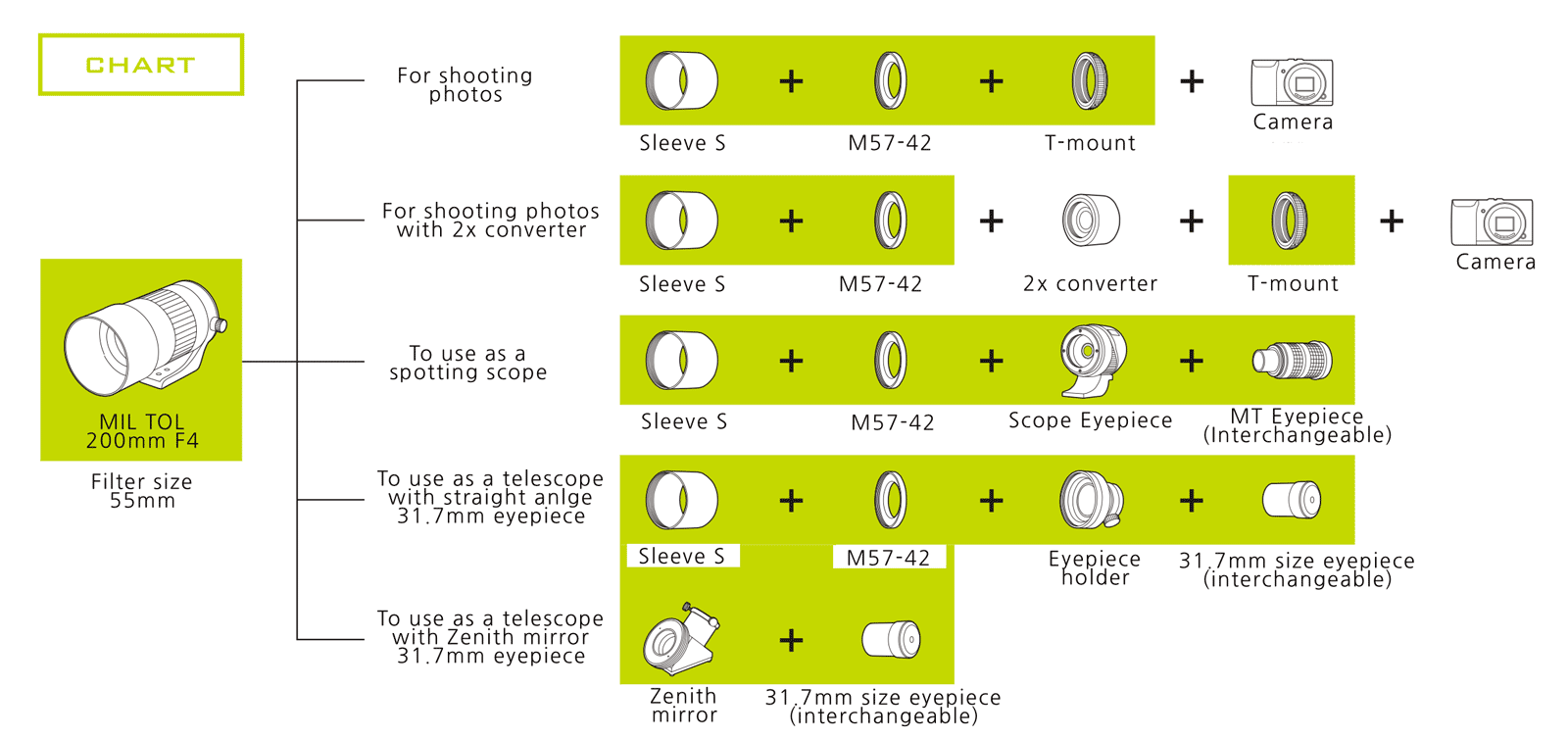 Color variations
Kenko MILTOL 200mm F4 is presented in 3 colors: Black, camouflage from "Mossy Oak" and "Realtree". Every color variation can be mounted on any camera using corresponded T-mount adapter.

Attention: Originally, Kenko MILTOL 200mm F4 black is offered as photo lens with T-mount adapter included, camouflage "Mossy Oak" lens as a kit for on-ground observation with Scope Eyepiese adapter included, and camouflage "Realtree" as kit for astronomic observation with Zenith Mirror attachment.