These 42mm objective lens binoculars have fully multi-coated and phase coated lenses for incomparable clarity and superb brightness in the field of view.Since the diopter is located on the center column, fine adjustments are made easily and with precision.
Large and easy to use focus ring.
Waterproof performance: Up to 1m depth (10 minutes), as for JISB7261 (ISO9022-8) test with an estimated 7 IPX (10 minutes).
Case and strap included.
Roof prism
Compared to porro prism, roof prism binoculars offer a high optical performance with the advantage of a more simple and comfortable style in the body.
The roof-shaped double prisms system reflects the light and turns the image the right way up by letting the light in on a straight path directly from the object lenses to the eyepiece lenses.
It allows that compact and lightweight design required by those who enjoy spending long time at outdoor events or activities surrounded by nature.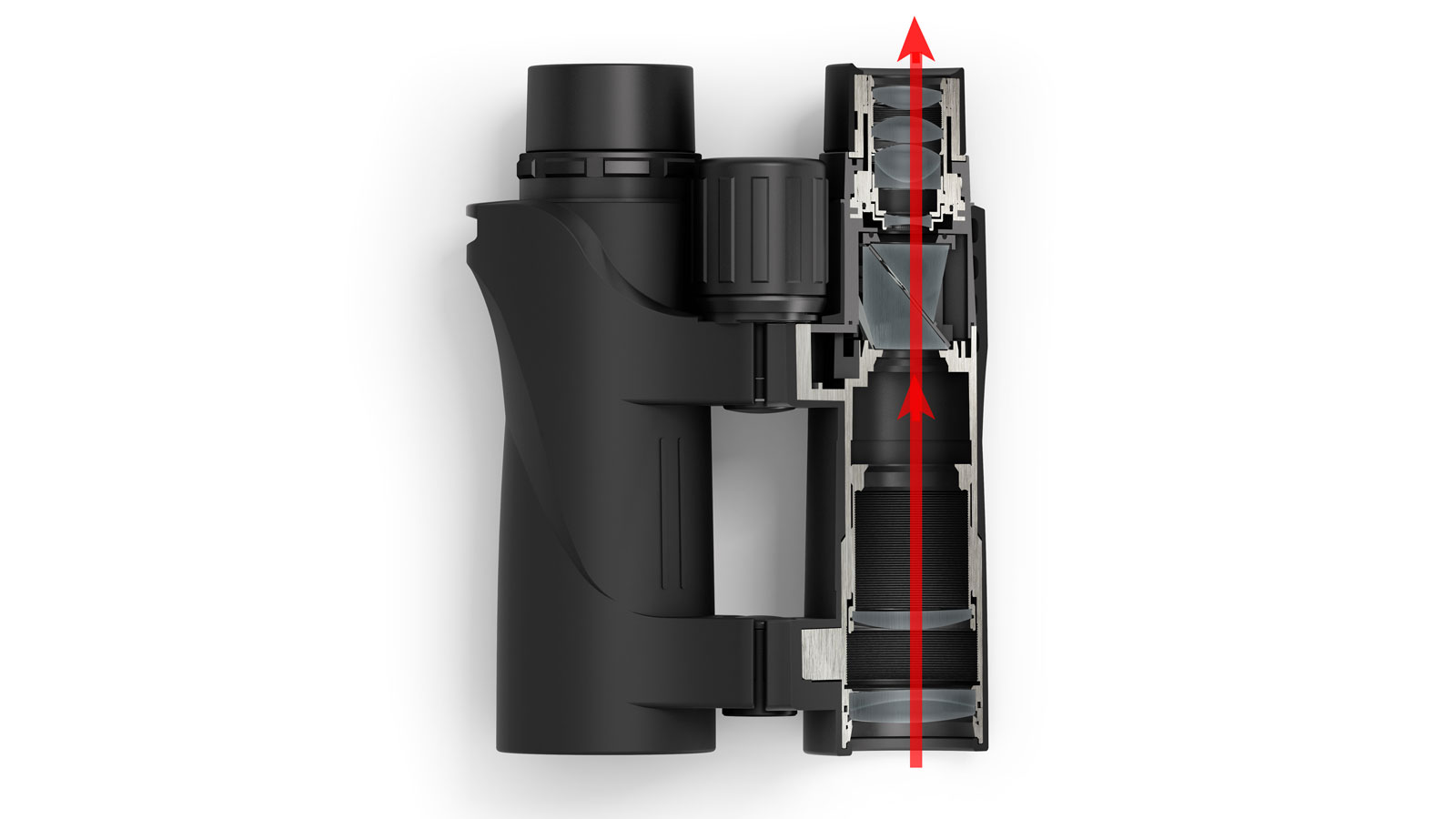 Center focus
Even the large center focus ring perfectly matches the compactness and comfort characterizing this binoculars series. In a very easy and convenient way, you can rapidly adjust both the left and right eyepiece focuses at the same time by just rotating the focus ring in the center. A necessary skill for high quality birdwatching binoculars.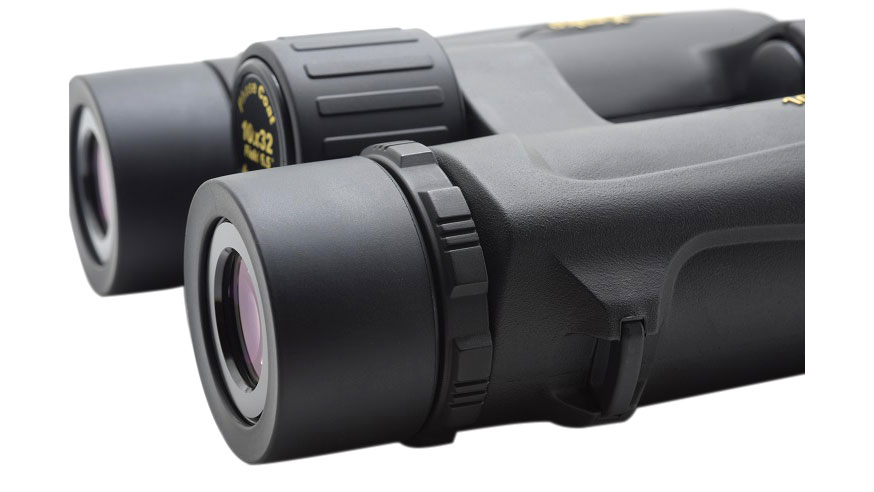 Full multi-coating
All the lens and prisms' surfaces are multi coated with a multiple layer coating film to drastically reduce light loss. The implied advantage is you are guaranteed with maximum light transmission and brightness needed in outdoor activities like sport events, outdoor trips and, of course, birdwatching.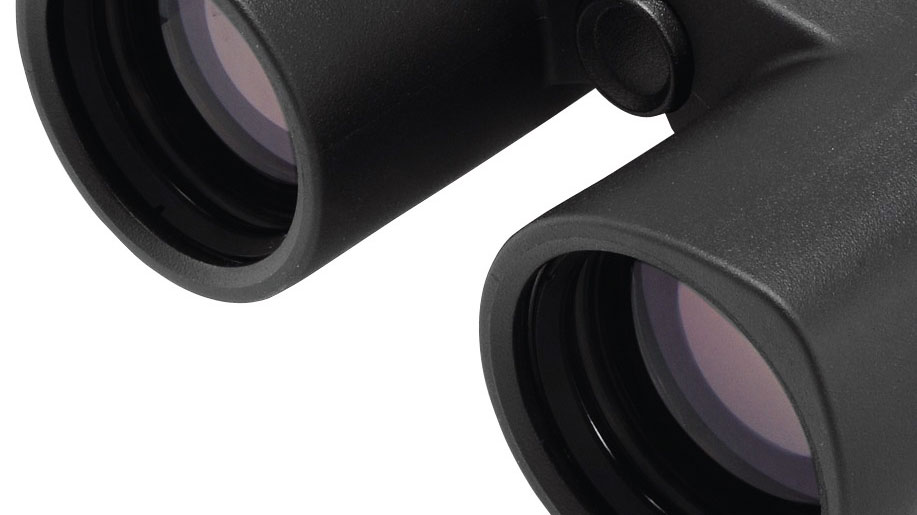 Waterproof and shock resistant polycarbonate body with rubber exterior
Comfort means very little without effectiveness. That's why these binoculars have been provided with a waterproof design that prevents water to get inside the lens barrel even if accidentally dampen by rain or snow. Also extremely durable and lightweight, the glass fiber reinforced, polycarbonate body is wrapped in a highly impact resistant rubber exterior. With such features, these binoculars represent a very reliable choice for those customers who particularly want to enjoy the highest grade of outdoor watching and birdwatching experience.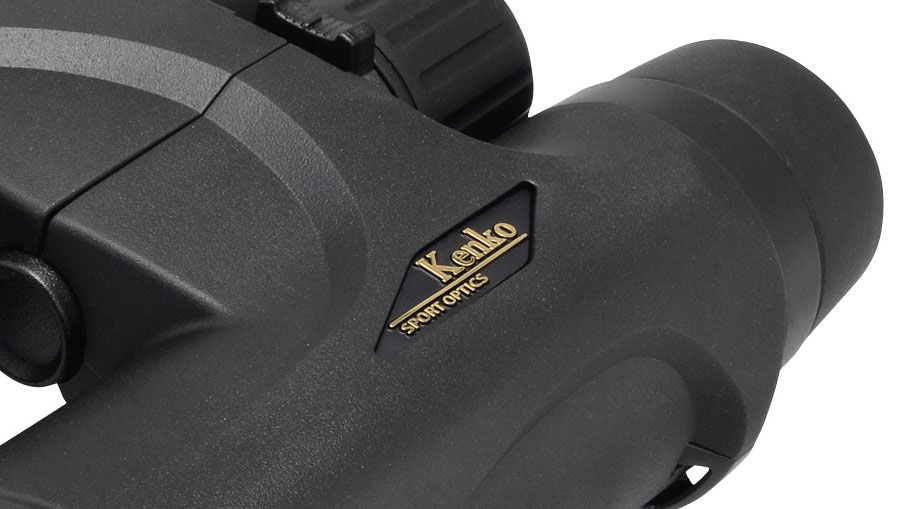 Twist-up eye cups
The cherry on the cake about comfort and effectiveness is Kenko binoculars twist-up eyecups that makes observation comfortable even for people wearing glasses.