This multipurpose standard porro binocular series offer great versatility for your general usage. The standard 30mm objective lens perfectly matches the great compactness in its design. Being fully waterproof, this model can be used in the field without a worry.
Waterproof performance: Up to 1m depth (10 minutes), as for JISB7261 (ISO9022-8) test with an estimated 7IPX (10 minutes).
Large and easy to use focus ring.
May be mounted to a tripod using an adapter holder (sold separately).
Case and strap included.
Porro prism
Named after the Italian optician who patented this system, porro prism binoculars are made up of a double prism Z-shaped configuration to show the image.
By separating the two lenses the Binoculars' size results become larger, but the advantage is remarkable. Porro binoculars have the additional advantage of folding the optical path so that the physical length of the binoculars is less than the focal length of the object.
Simply speaking, it gives a better depth perception.
Binoculars with porro prisms are usually wide in size, with objective lenses that are well separated but offset from the eyepieces. Despite this, Ultraview series' binoculars have a more compact, captivating design, weighing around 460g!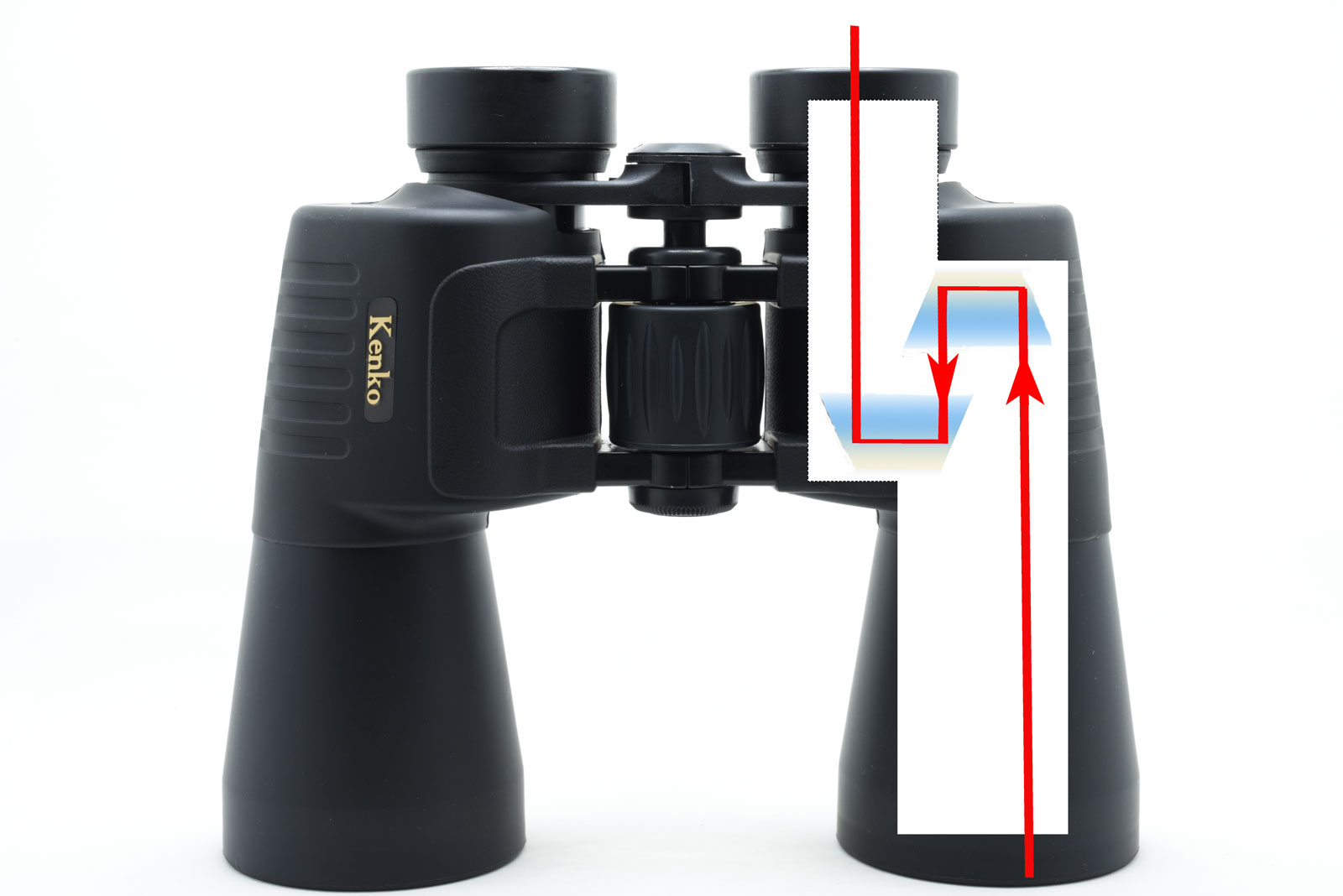 Focus Ring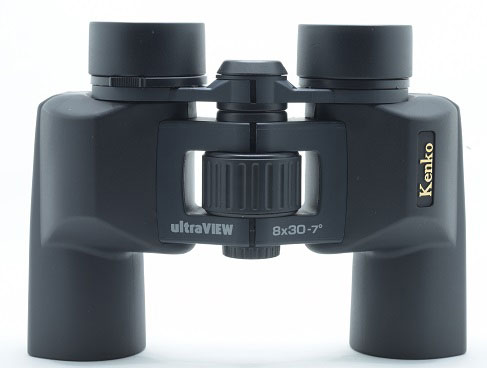 Despite their simplicity, these binoculars have been provided with some extra features in order to offer you a reliable ally of great versatility for your general use.
That's why, in addition to the left and right eyepiece focus points, the large center focus ring of these binoculars offers the advantage of easy and simultaneous adjustments, an extra feature that makes these standard porro binoculars multipurpose according to the situation and your needs.
Fully Waterproof and Multicoated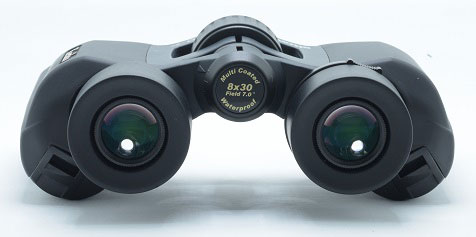 You can really rely on these multipurpose binoculars in every situation or condition.
The fully waterproof exterior protects the inside, and the nitrogen filling makes it possible to avoid fogging even in the worst weather conditions.
In addition, the multi-coated glass-to- air surface of the lenses reduce light loss no matter what kind of outside events you are fond of.
Twist up cups
Last but not least, the twist-up eye-cups make these binoculars not only multipurpose, but comfortably usable for all customers, including those wearing glasses.