Kenko SMART Filter Kit features 3 main filters in one smart package - PROTECTOR, C-PL and ND8 that belong to Kenko Smart filter series. Kenko SMART Filter Kit is specially designed for beginners and amateur photographers as a initial set to start.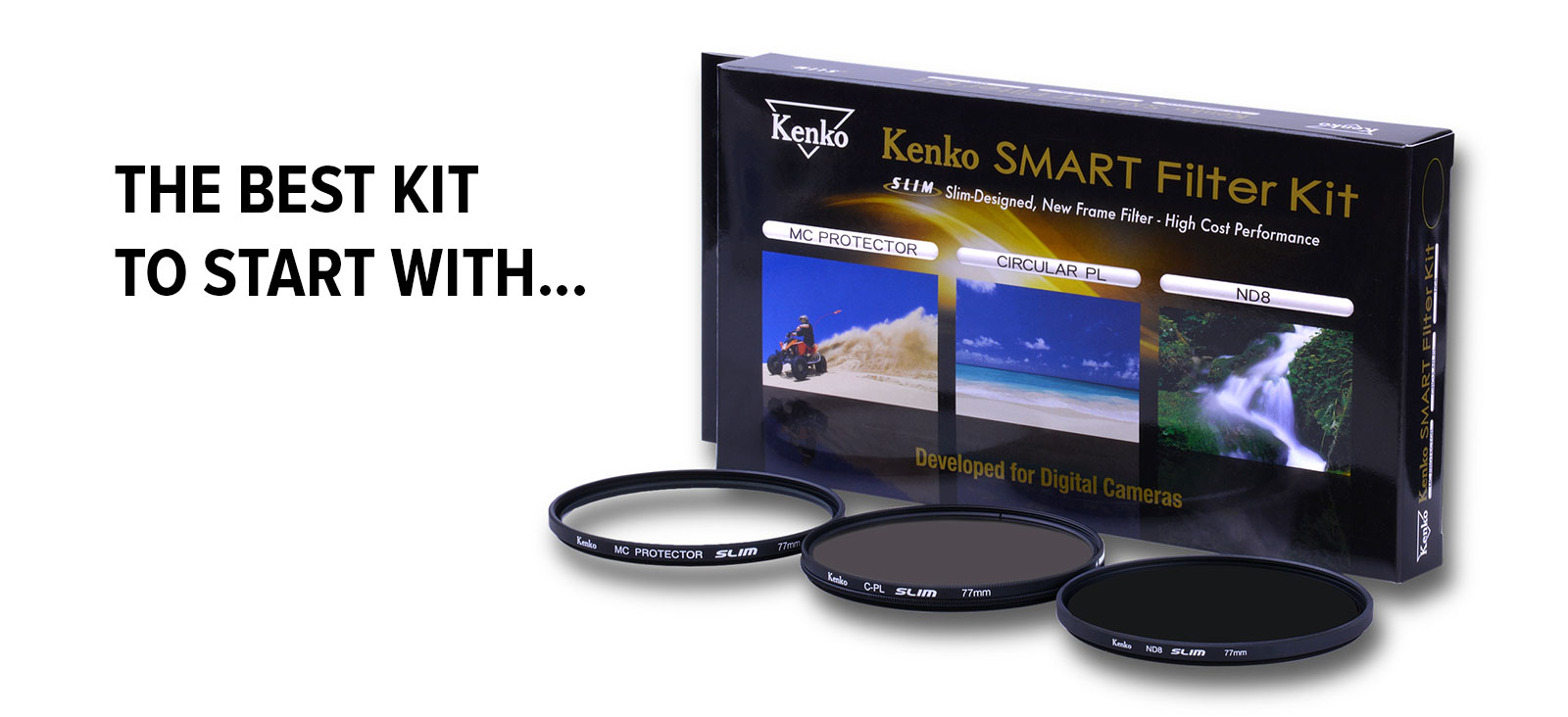 | | | |
| --- | --- | --- |
| PROTECTOR is to use as a general protection of the lens. Made of high quality both sides multicoated glass, SMART PROTECTOR will not affect the quality of the image. | Circular PL filter is a basic filter with polarization effect to eliminate unwanted reflections or to enhance saturation and contrast of the sky and nature objects. | ND8 (Neutral Density) filter will decrease the volume of the light coming through the lens to achieve 8-times longer shutter speed or wider aperture during shiny day or to imitate blur motion of the water and moving objects. |
| | | |
Kenko SMART Filter Kit will give you opportunity to obtain 3 initial filters at once to start shooting and create your own unique photos.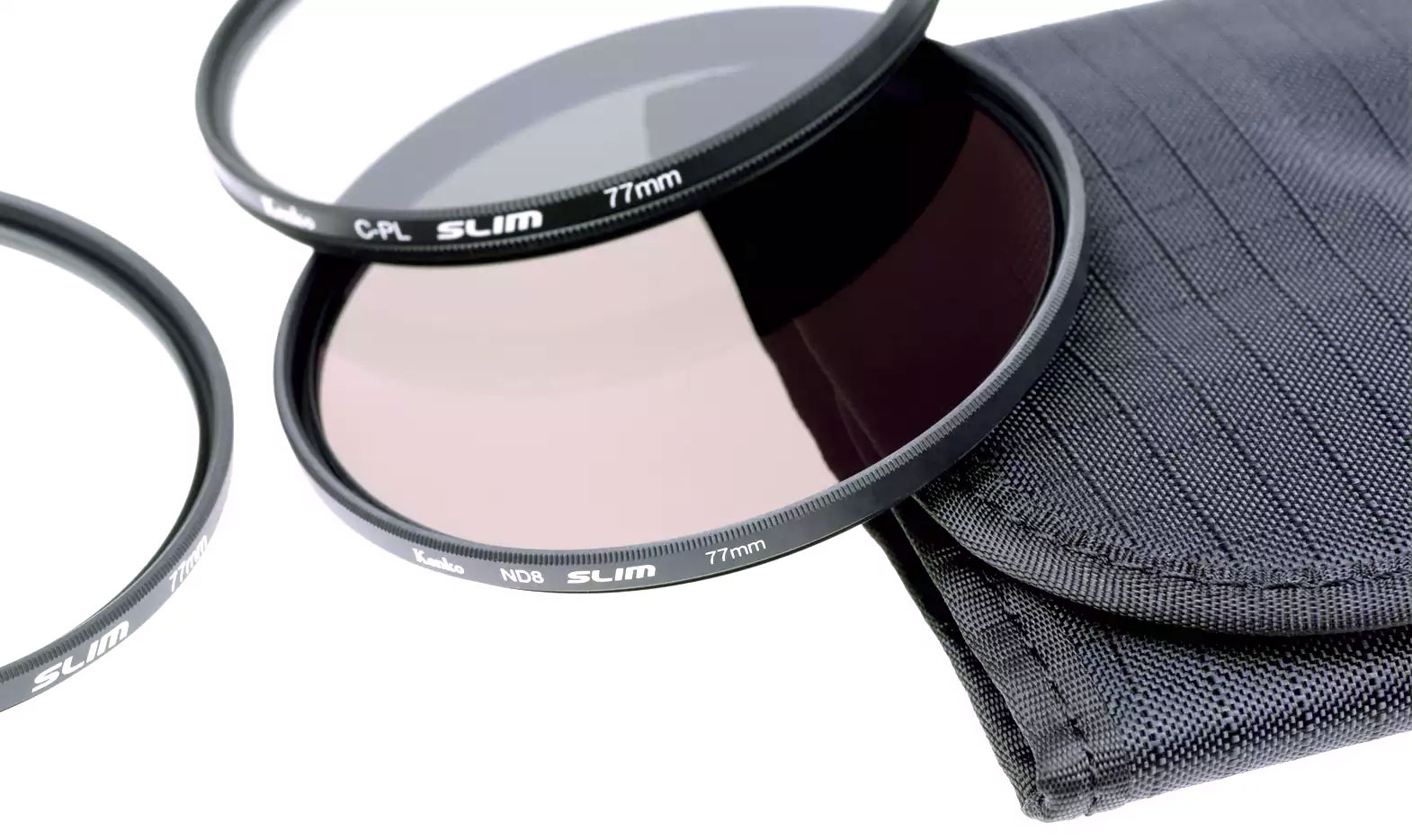 All 3 filters are arranged in one soft stylish branded pouch that is covered by hard paper package.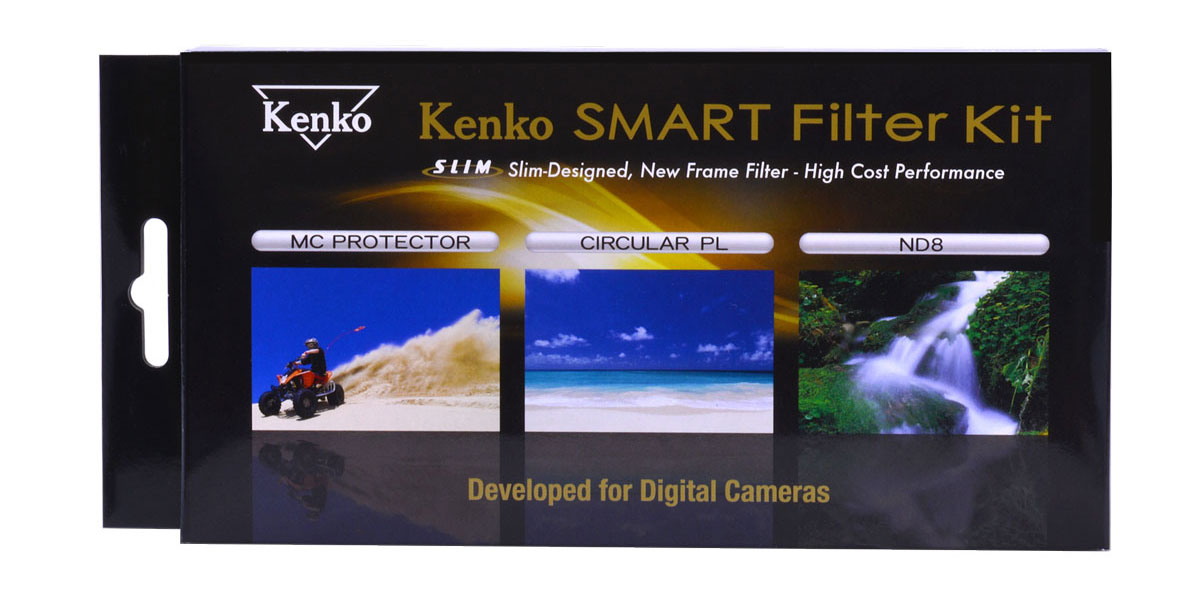 ---
General care and handling of the photographic filter
Use filter carefully and always keep it clean. When cleaning use cleaning tissue or cleaning cloth. But before that remove as much dust and dirt as possible from the lens with a blower or brush.
Avoid unnecessary cleaning of your filter.
Filter is made of glass. When it is broken glass fragments may injure.
Do not disassemble filter by yourself.
When the filter is not attached to the lens, store it away from sharp objects. They may damage the filter glass.
Keep filter away from children.
Keep filters in plastic hard-sided case or filter pouch.
Keep filters dry and away from direct sun light.
Avoid storage in high humidity environment. Moisture drops due to the high humidity or dew on the filter can burn the coating and create traces on the glass surface that can be hardly wiped off.